After a long period of quiet, THQ Nordic has finally published a video for SpongeBob SquarePants: The Cosmic Shake, detailing the game's plot, mechanics, special BFF edition, and pre-order incentives, including the expected launch window. Release dates for PC, PS4, Switch, and Xbox One versions of SpongeBob SquarePants: The Cosmic Shake has been set for January 7.
The Plot of SpongeBob SquarePants: The Cosmic Shake
Somehow, Bikini Bottom is demolished, and SpongeBob and Patrick, being the bumbling buffoons that they are, must liberate their pals from other realms to restore it using the magical bubble soap they bought from Kassandra, the psychic. Considering that it allows gamers to experience some of the finest scenes from the program, the globe-traveling option is arguably the most intriguing one.
This clip features scenes from many different time periods and settings, including Glove World,  the Flying Dutchman's vessel, the Dunces and Dragons world, and the prehistoric/ancient age of the Cavemen. Players who pre-order the game will have privy to a variety of bonus SpongeBob SquarePants outfits, such as the robot SpongeBob from Battle for Bikini Bottom,  Jellyfish SpongeBob,  Mermaid Man SpongeBob,  SpongeBob's Band Geek, SpongeGar, Dried Sponge, SpongeBob as Squidward.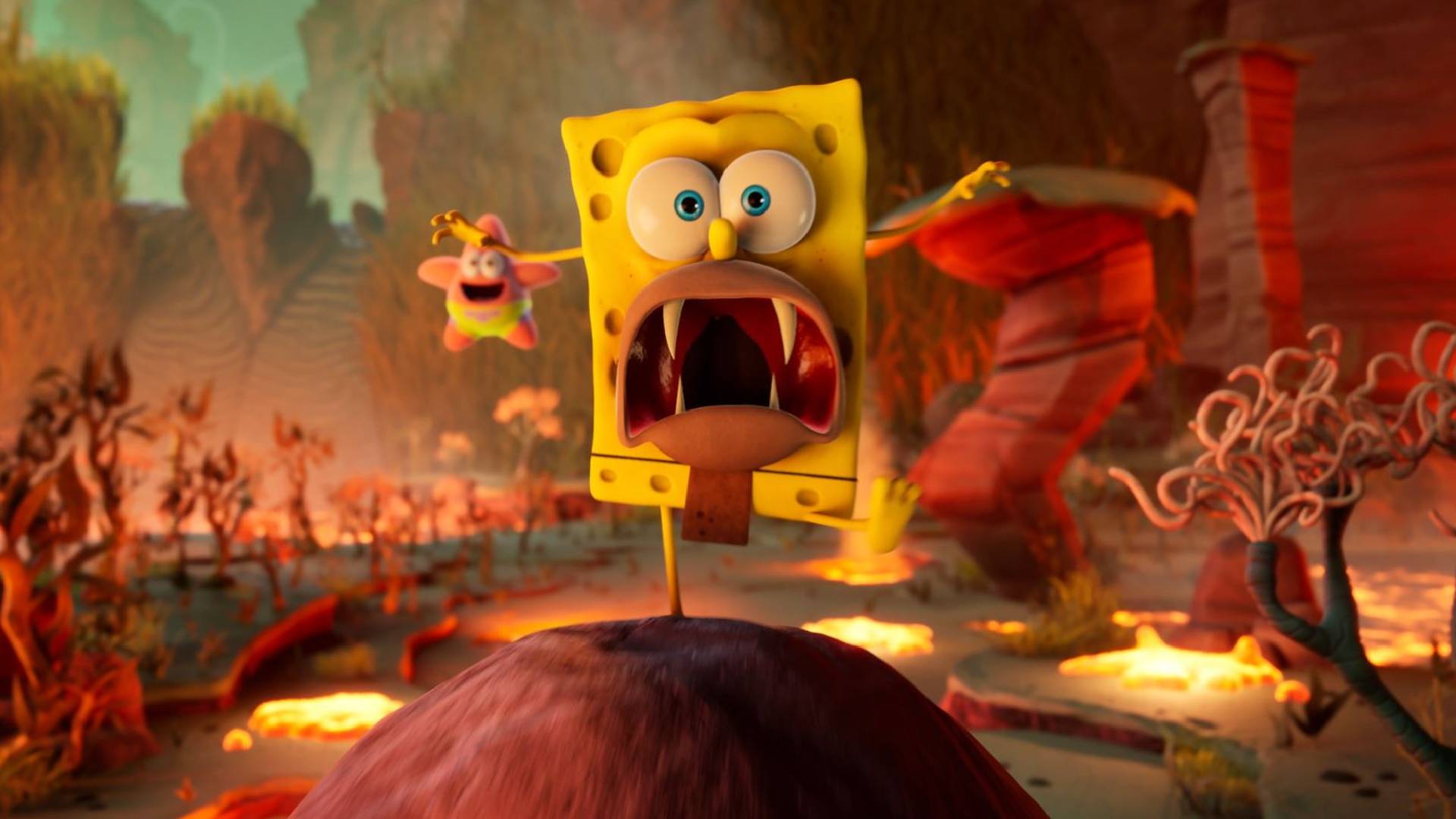 THQ Nordic is still hard at work on the game, but the news is thrilling for SpongeBob lovers since the launch date is so close. Other significant projects in development by the company comprise a translation of Risen, a recreation of Gothic, a revival of Alone in the Dark, and many more. This is shown by the fact that THQ Nordic has announced a new South Park title, which is the complete antithesis of SpongeBob SquarePants: The Cosmic Shake.