Steam customers report the digital game delivery platform is offline on social media just before the release of the much-anticipated Sons of the Forest.
The interruption has lasted for more than one hour of this posting, having started at approximately 12:00 CT, around an hour prior Sons of the Forest's premiere. Although this may be the case for some, it's important to remember that Steam is probably not down for everybody. The number of people who are impacted, however, is rather large.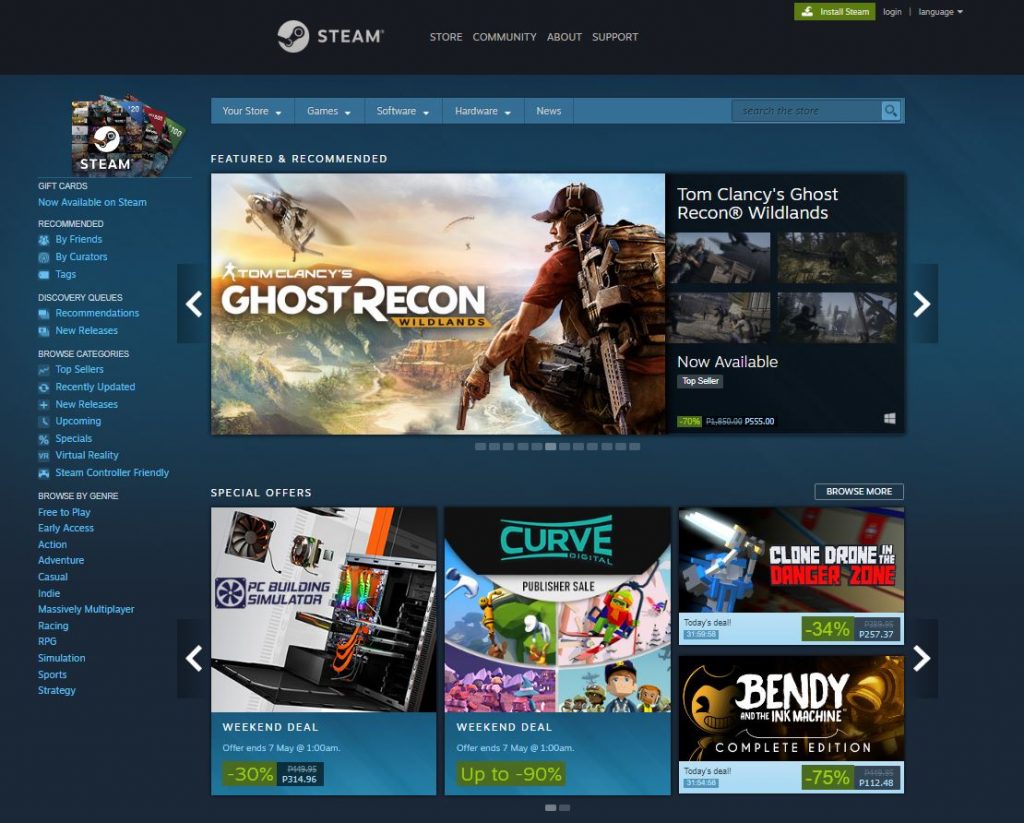 It's probable that the number of impacted fans is far more than the 9–11k complaints of Steam being down that have been logged on Down Detector.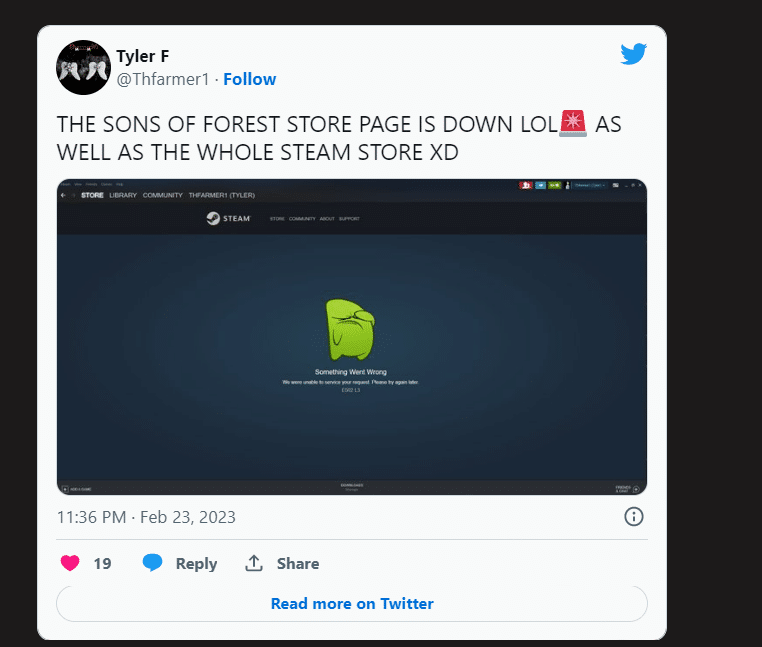 While it has not been definitively established, the upcoming launch of Sons of the Forest is widely believed to be to blame. Some might be surprised to see that Sons of the Forest has surpassed Starfield as Steam's most-wanted title, but a large number of people appear to be prepared to dive into the game the moment it releases.
Whatever the case may be, fans should be able to access the survival horror title sequel whenever Steam is back up and running.