The singer-songwriter Dominic Fike has confirmed that he and his former co-star from the TV series Euphoria, Hunter Schafer, have ended their romantic relationship. Fike shared this news during an interview with Zane Lowe on Apple Music, which was released on Wednesday.
The artist opened up about his current relationship status and discussed his split from Schafer. To find out more about Fike's perspective on the breakup, continue reading.
Dominic Fike confirms Breakup with 'Euphoria' co-star Hunter Schafer
In a recent Apple Music interview with Zane Lowe, Dominic Fike openly discussed his romantic life, confirming his breakup from Hunter Schafer, his co-star in the hit TV series Euphoria. Shedding light on his current relationship status, Fike candidly expressed his decision to step away from romantic entanglements for the time being.
The renowned "3 Nights" singer revealed, "Right now, I've reached a point where I'm just not interested in being in relationships." Fike reflected on his past experiences and shared his perception of love, admitting that he had always viewed it as the need for someone by his side. However, he now realizes the importance of taking time for himself and breaking free from the cycle of codependency.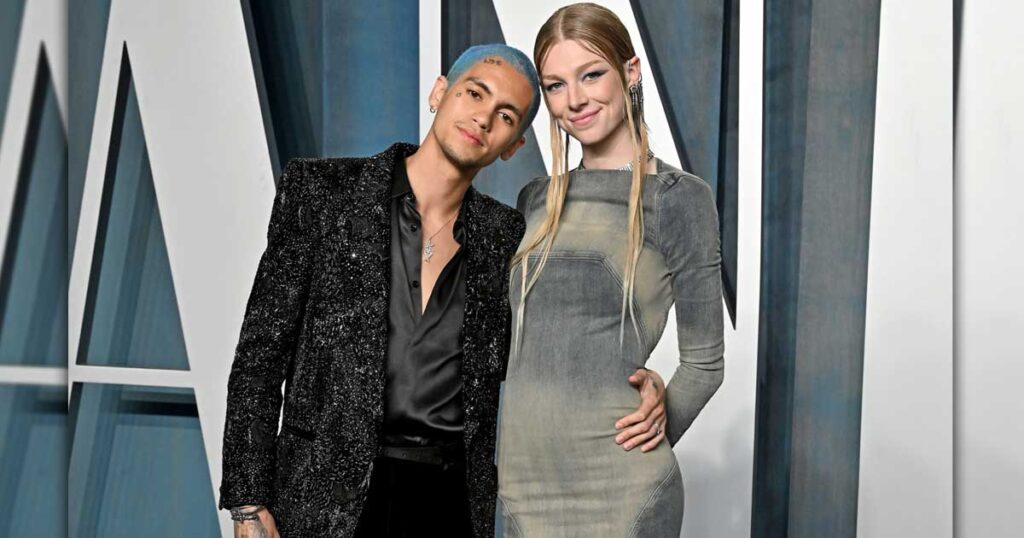 During the interview, Fike bravely acknowledged that his struggles with codependency had negatively impacted his romantic relationships in the past, ultimately leading to their demise. He recognized the unhealthy dynamic that had developed, which was characterized by relying too heavily on his partners for emotional support and validation.
In particular, Fike reminisced about his time with Hunter Schafer, shedding light on the enjoyable moments they shared together during their romance. He fondly recalled how their connection had sparked creativity within him, enabling him to make music in her presence—an experience he found remarkable. However, Fike realized that his discomfort with being alone had become a detrimental aspect of his life.
"I could make music around her, which was crazy. I was looking through songs the other day and found one that I made with her. I was like, 'Man, that was so cool.' But the fact of me saying that — of being uncomfortable being alone — that's a bad thing. So, I decided to just be alone for a while."
Are Dominic Fike and Hunter Schafer Still Friends?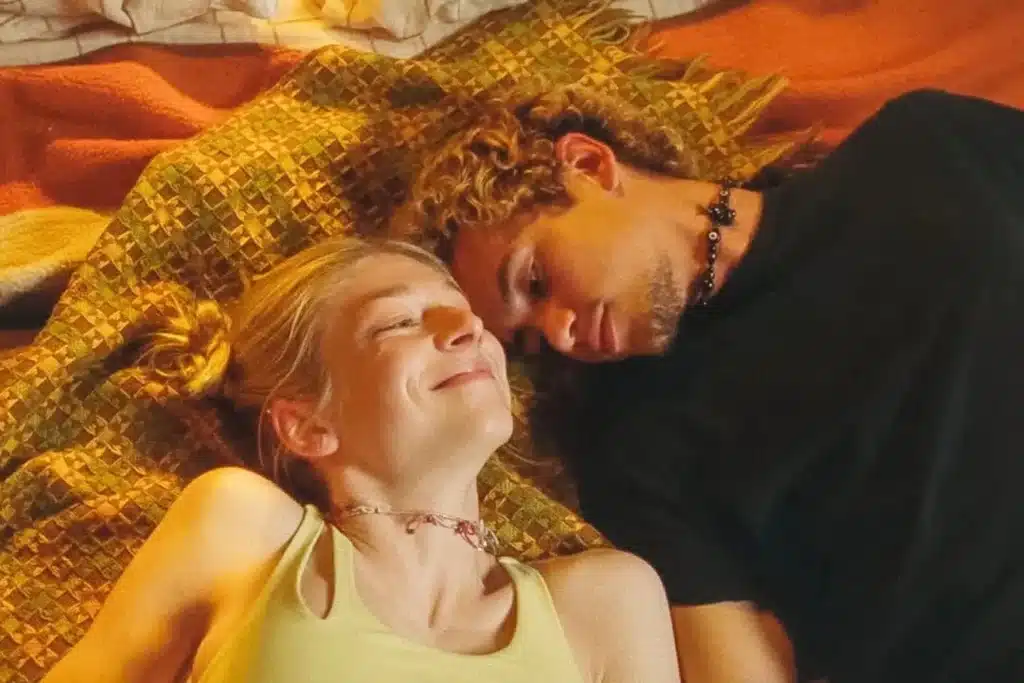 When the topic of reuniting on the set of Euphoria for its third season alongside his ex-girlfriend was brought up, Fike expressed his optimism and downplayed any potential tension. The artist seemed hopeful that their professionalism and maturity would prevail in the working environment. He shared his belief that as adults, they would be able to navigate any potential challenges that might arise.
 "I think it'll be fine. We're all adults kind of. I'm trying."
Relationship Timeline of Dominic Fike and Hunter Schafer
In the beginning of 2021, Dominic and Hunter encountered each other for the first time while working together on Sam Levinson's series called Euphoria. It was in January 2022 when they were initially associated romantically, as witnesses spotted them holding hands during a dinner outing in West Hollywood.
Their relationship took a more public turn in February, when Fike posted a photo on his Instagram Story, revealing a kiss shared between himself and Schafer. However, it wasn't until May 2022 that Fike openly discussed his connection with the model.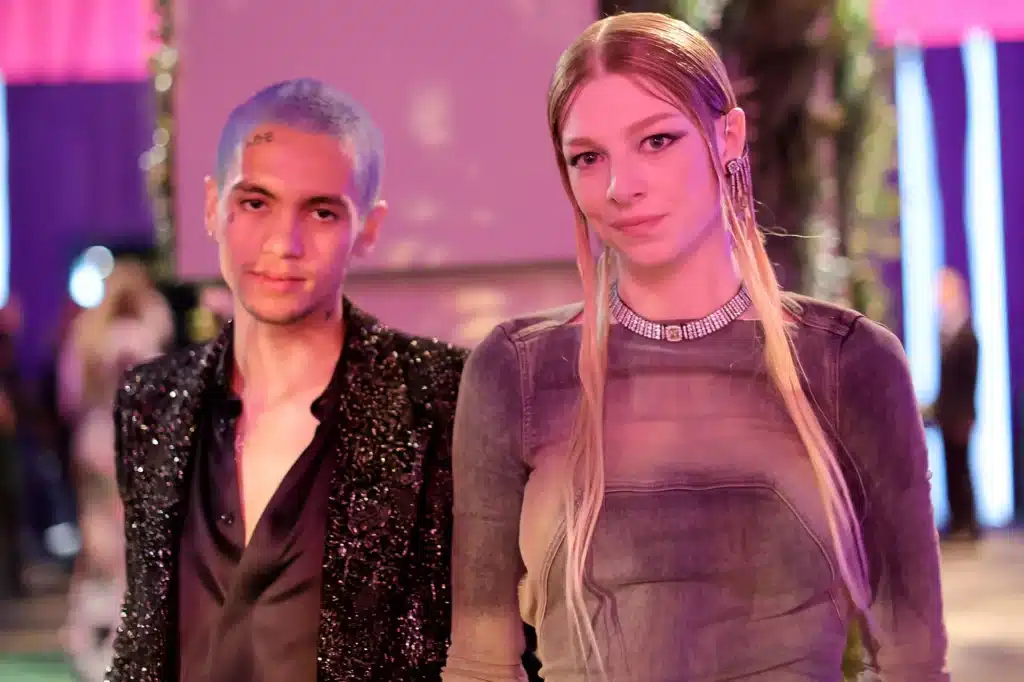 During a GQ magazine interview in May 2022, Dominic, the musician known for "The Kiss of Venus," openly expressed being deeply in love. He attributed the rapid progression of their relationship to their shared experience on the set of Euphoria.
Dominic acknowledged, "In those moments, your relationship is accelerated because you're so vulnerable with someone, immediately. Which usually takes a long time. Some people fall in love, like, f–king months after they meet, or years after. We developed an attraction — it sped it up so fast. We just really got to know each other so quickly."