There is a successor to Soul Hackers, which was announced the other week. The upcoming Soul Hackers 2 is an action-RPG franchise built under the banner of Atlus studios.
Amami City, a fictitious Japanese town, serves as the setting for Soul Hackers 2 storyline. As far as technical advancements go, Amami City is one of the most sophisticated. The character, who is a member of the hacking collective known as Spookies, has exposure to a beta version of Paradigm X. Soul Hackers was well received by reviewers and audiences alike, deeming it a huge financial success.
Here's everything we know about Soul Hackers 2.
Soul Hackers 2: Release Date
Onwards August 25, 2022, the aforementioned Soul Hackers 2 will hit the shelves in Japan. The game also shares an international release date of August 26. This time around gamers can enjoy Soul Hackers 2 on PlayStation 4, PlayStation 5, Microsoft Windows, Xbox Series X/S, and Xbox One. The Nintendo Switch launch has not been mentioned by either the creators or the publisher.
Have You Read: Developer Platinum Games Drops New Babylon's Fall Trailer
Soul Hackers 2

Spoilers

As the title suggests, Soul Hackers is set in the modern technological era. The narrative of Soul Hackers takes place throughout a battle among the Yatagarasu as well as Phantom Society factions of Devil Summoners. "Aion" otherworldly entity Ringo is the character that the gamers will assume on the battlefield. Figue, a second Aion, would be introduced throughout the course of the game.
As a sidekick, Figue would still play a significant role in the plot. In order to avert a predicted catastrophic disaster, Figue and Ringo have entered the mortal realm. If this catastrophe goes unaverted, it will bring death to the world.
Soul Hackers 2

Gameplay

The Soul Hackers gameplay is turn-based, with a team of four players going up against an enemy each round. Physical and mystical assaults may be used by the teammates against the adversary. Condemned monsters that conduct element assaults are part of the magical assaults. The ability to employ Demon Sabbath is only available to those who have successfully exploited the game's opponents. When Demon Sabbath is activated, it will unleash a massive amount of harm on the most vulnerable foes.

Beyond battle, gamers will be able to fully traverse the town as Ringo, The Soul Hackers 2 primary hero. Ringo will access stores like those in the Persona games, where she may buy and customize guns and vests as well as cosmetics as she sees fit.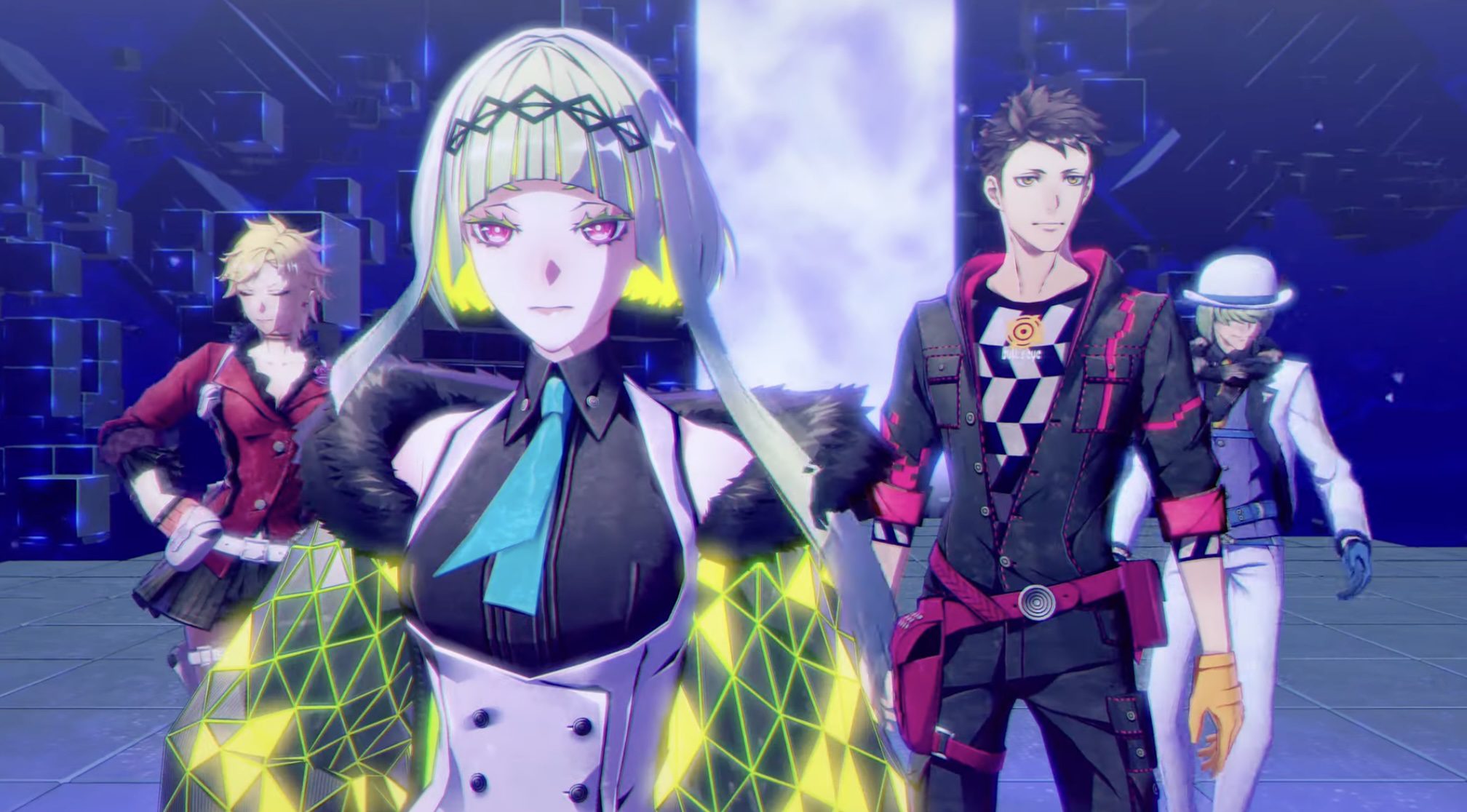 Another Persona-inspired feature is the ability to communicate with acquaintances and group members. Communicating with friends to establish ties is a key part of gaining unfettered authority. The distinctive and peculiar ability that may aid in battles will be unlocked via a strong friendship.