Horizon Forbidden West has now been released, and gamers are posting numerous mysteries as well as Easter Eggs which they've uncovered. Apparently, the developer couldn't resist sprinkling in some God of War allusions in their next open-world masterpiece.
To discover God of War's avatars in the newly released sequel to Horizon Zero Dawn, there are 3 main areas where players find rare wooden figurines. Other dwarfs like Brok as well as Sindri's charms may also be found here. It's also worth noting that collecting every single one of them would give Aloy "Mark of War," a special war paint.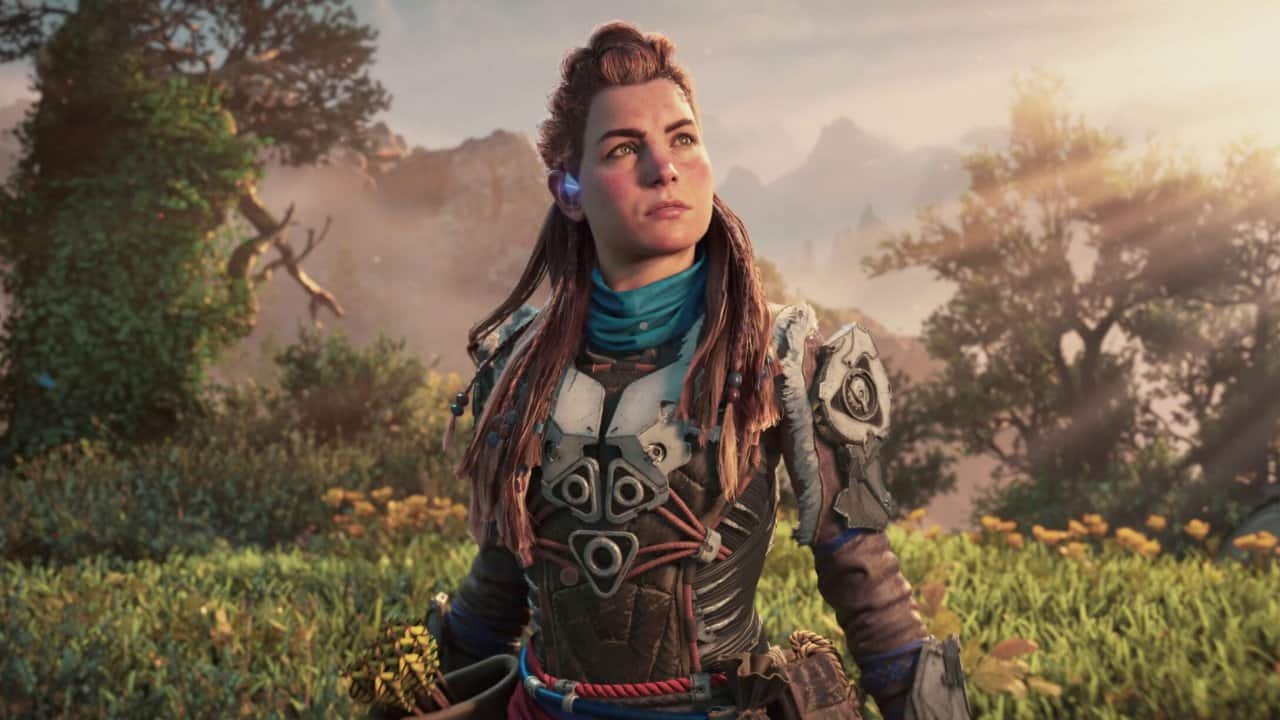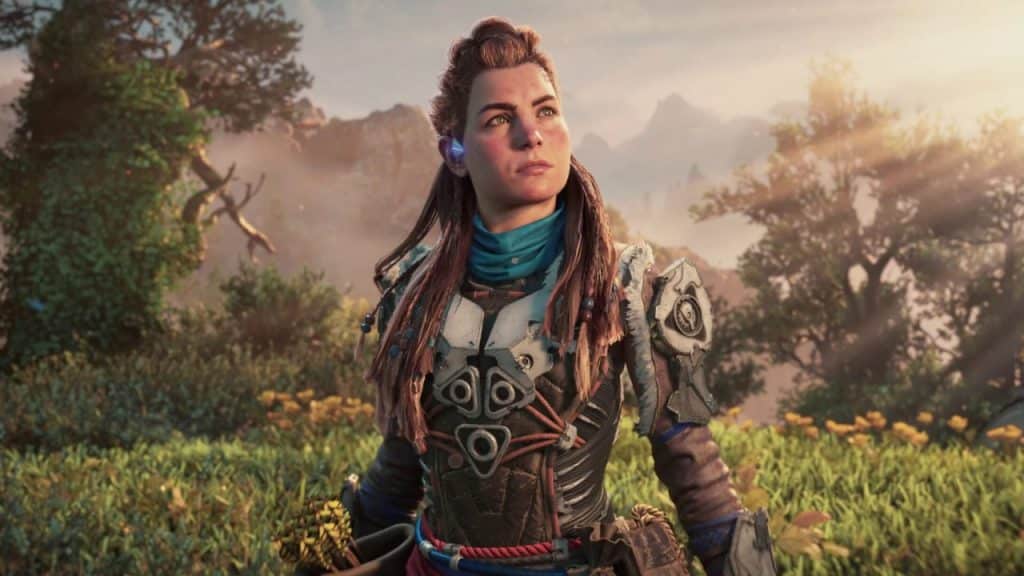 Here's everything we know about it
Horizon Forbidden West Boasts a Sizable God of War Easter Eggs
Horizon Forbidden West has several references to Sony's God Of War, many of which are collectible wooden sculptures of Kratos, his boy Atreus, and builders Brok, and Sindri, as seen in the latest IGN clip. A Leviathan ax can be discovered in a tree close to a small cottage, bearing no resemblance to the small house the Ghost of Sparta sleeps in. Examine the woods while using your focus and the game will immediately give you a clue about an ax stuck in a cold tree.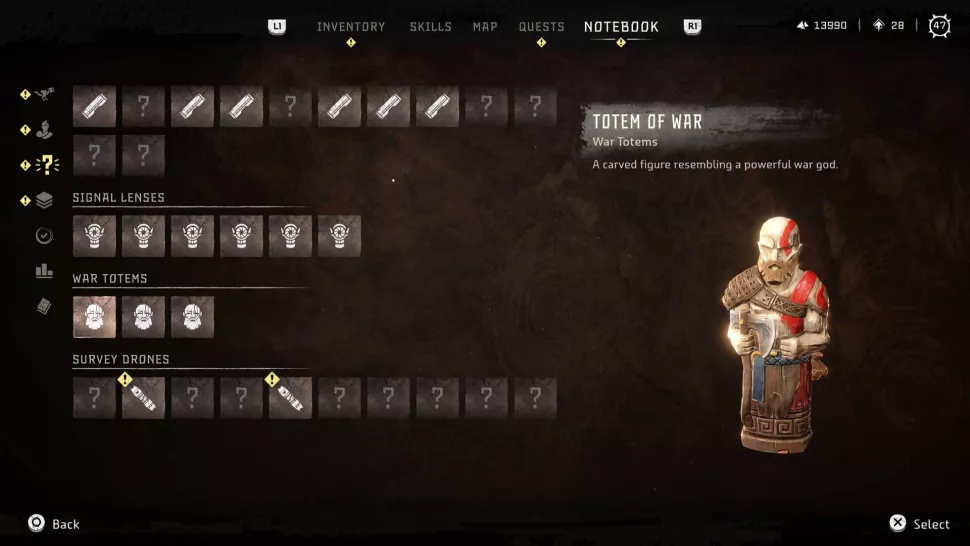 Have You Read: Everything We Know About Scorn
On the Isle of Spires' northern tip, near an archery range, lies Atreus' Totem of Youth. Lastly, in No Man's Land, beside a wrecked machine, you may find the Totems of Brotherhood, that represent the feuding dwarven builders Brok and Sindri. You can see a little beach off the shore if you go in that direction.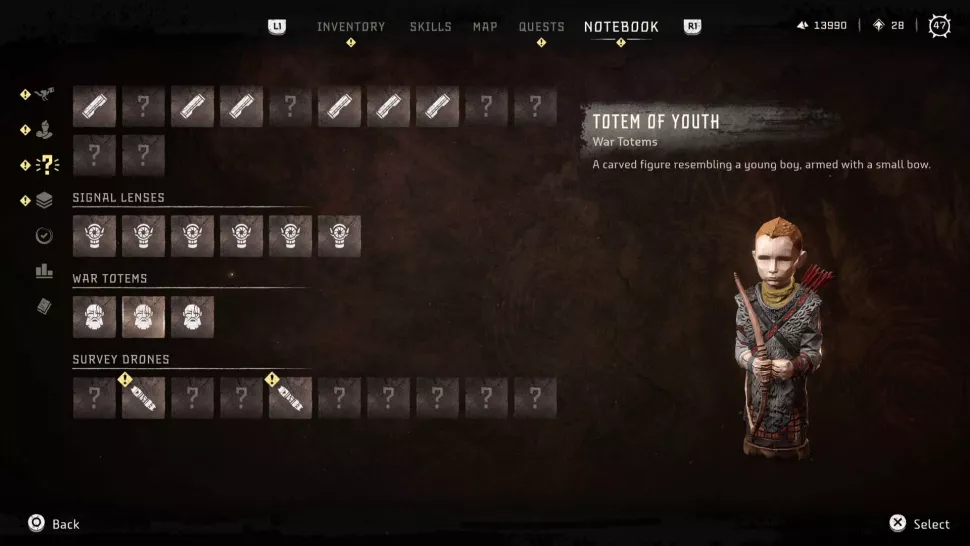 To enter, find a little entrance in the earth that seems to be hidden. Look for a resource symbol in your Focus after scanning it. It will be labeled and you may pick it up when you're near it.  Aloy will be able to use unique face paint on her next expedition if she collects all four Totems.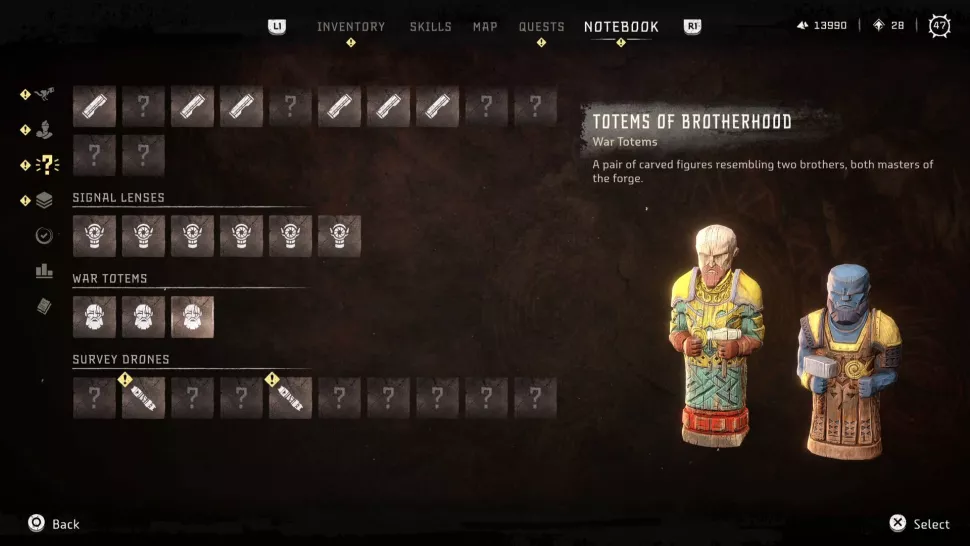 The Ghost of Sparta and Aloy share a lot more than just a studio; both of these titles allow gamers to take on the mantle of a lone hero charged with exploring a massive open world in search of answers and battling monstrous foes, human or mechanical.
Ghost of Tsushima, God of War, and Horizon Forbidden West are all part of the same studio so, it's nice to see the developer harking back to these other popular PlayStation titles in its next mega release.