In the last few months, Elden Ring, Dying Light 2, among many others enjoyed the spotlight, and with some great indie games scattered amidst the crowd, the upcoming months and April are equally stacked.
With April already upon us, it is especially looking great for the Indie publishers and developers, as many are gearing up to leave early access or release their new titles.
Hence, here are a few indie games one can try out this month to spice up their gaming needs.
Top April Indie Games Players can Enjoy
Most of the games featured in this span across various genres, ranging from open-world sandboxes to 2D platformers, and a mix of early-access titles launching in 1.0, or
Depending on the style of game one prefers, there is something here for everyone.
1. Chinatown Detective Agency (April 7)
Chinatown Detective Agency is an upcoming point-and-click game that follows the protagonist Amira, a private investigator solving cases that come at her.
Taking place in the Chinatown district of Singapore in a distant cyberpunk future, the game involves real-life, as players will be solving cases with real-life knowledge.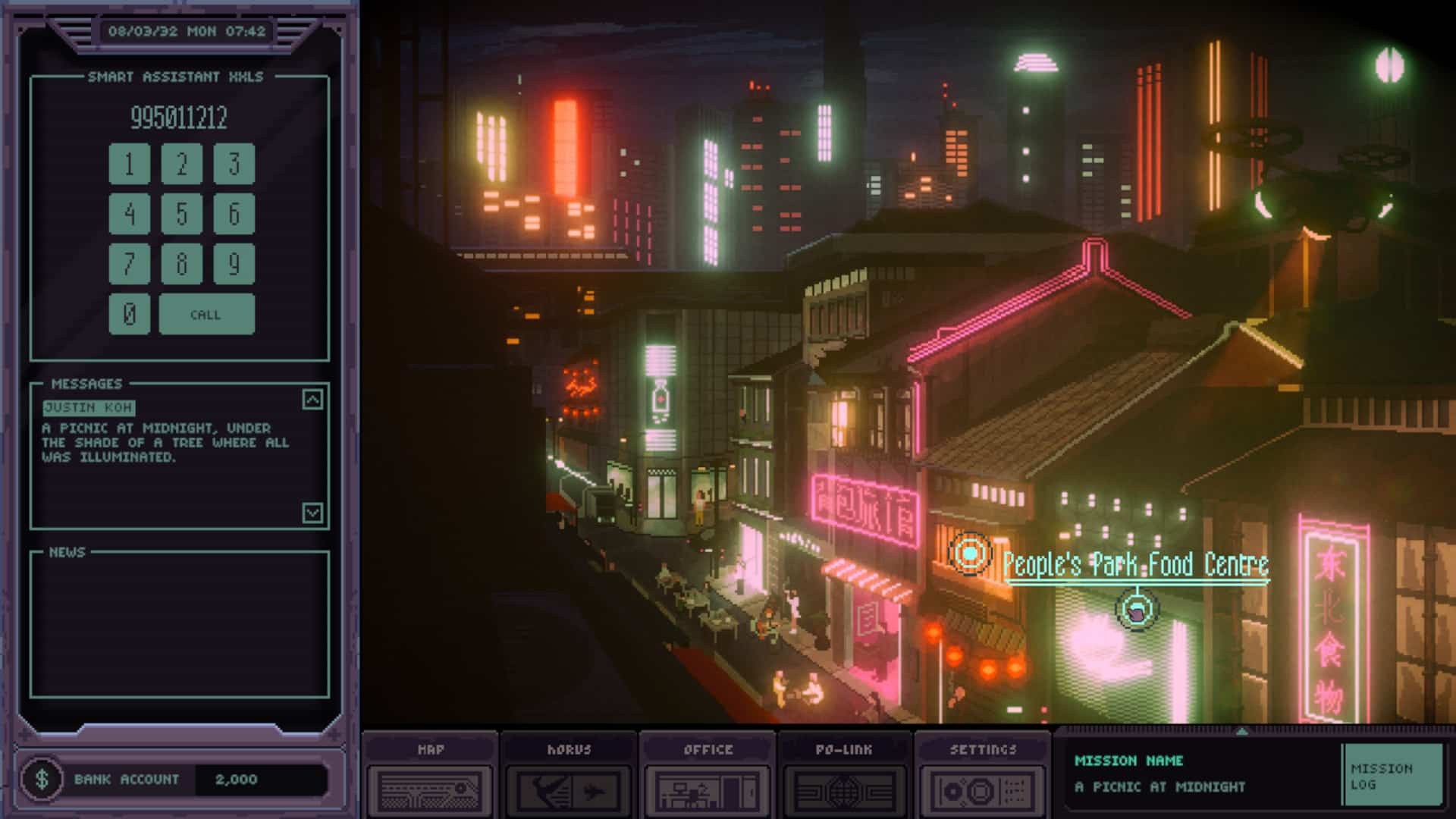 Additionally, players will also be ensuring that the agency stays afloat, with time and money management taking equal importance.
Chinatown Detective Agency will launch this month For Windows, macOS, Xbox One, and Nintendo Switch
2. Forgive Me Father (April 7)
Forgive Me Father is a retro-FPS that blends two of the unthinkable genres- Eldritch Lovecraftian Horror and FPS, to make a fast-paced experience.
Set in a fishing village overrun by cultists and oddities, the player goes on a journey of answers and relief, annihilating oddities using the various weapons available.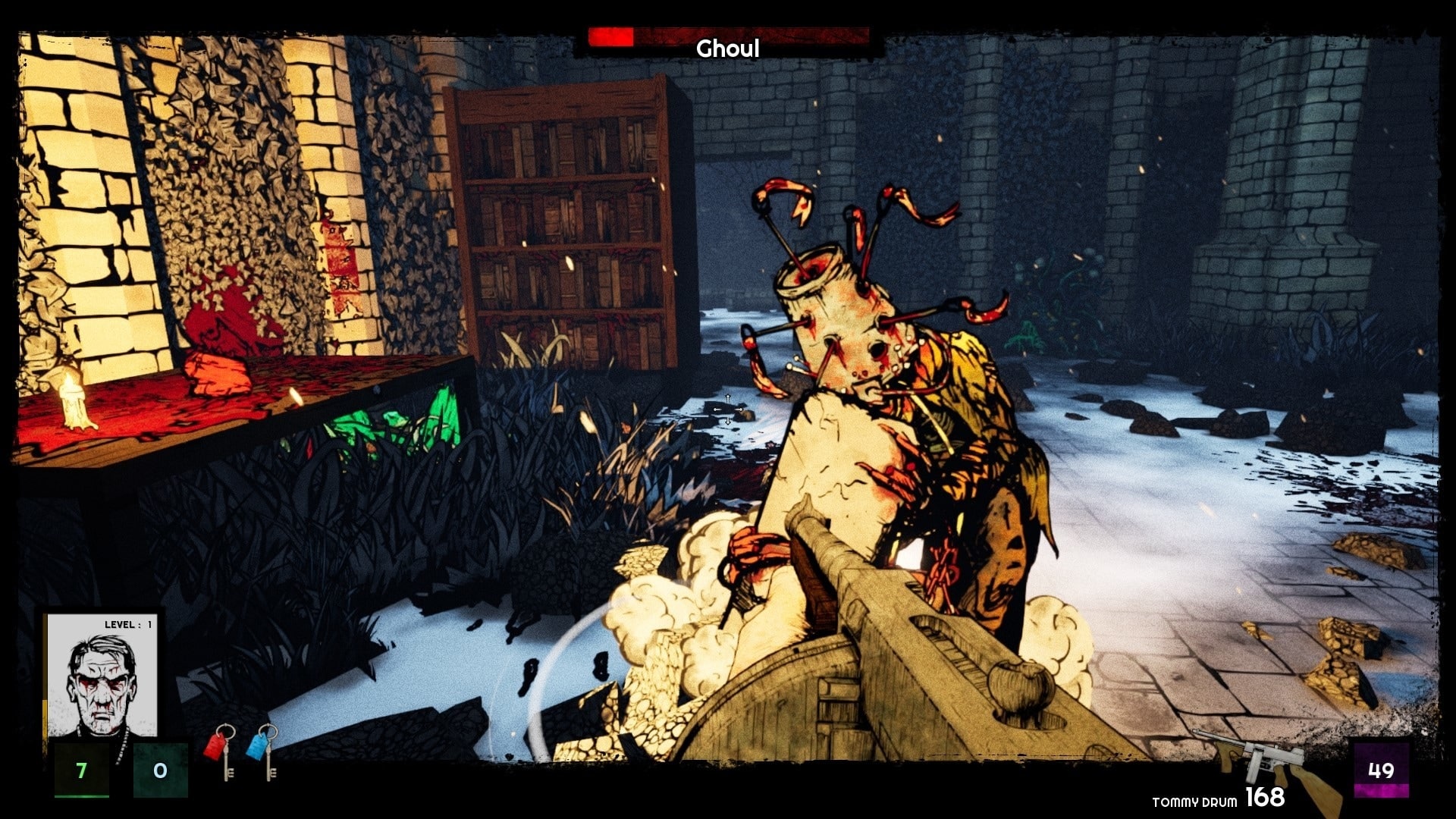 The game features an art style similar to comic books, a madness meter, and a skill tree, which dynamically changes the gameplay.
Forgive Me Father will leave early access this month and will be available on PC via Steam, Epic Games Store, and GOG.
3. Cat Cafe Manager (April 14)
Cat Cafe Manager is a management sim where the goal is pretty simple, taking care of a cat cafe while training and adopting the feline buddies for the cafe.
The game will see players interacting with the people of the town to learn new recipes for the cafe, all the while trying to solve the mysteries of Caterwaul Way.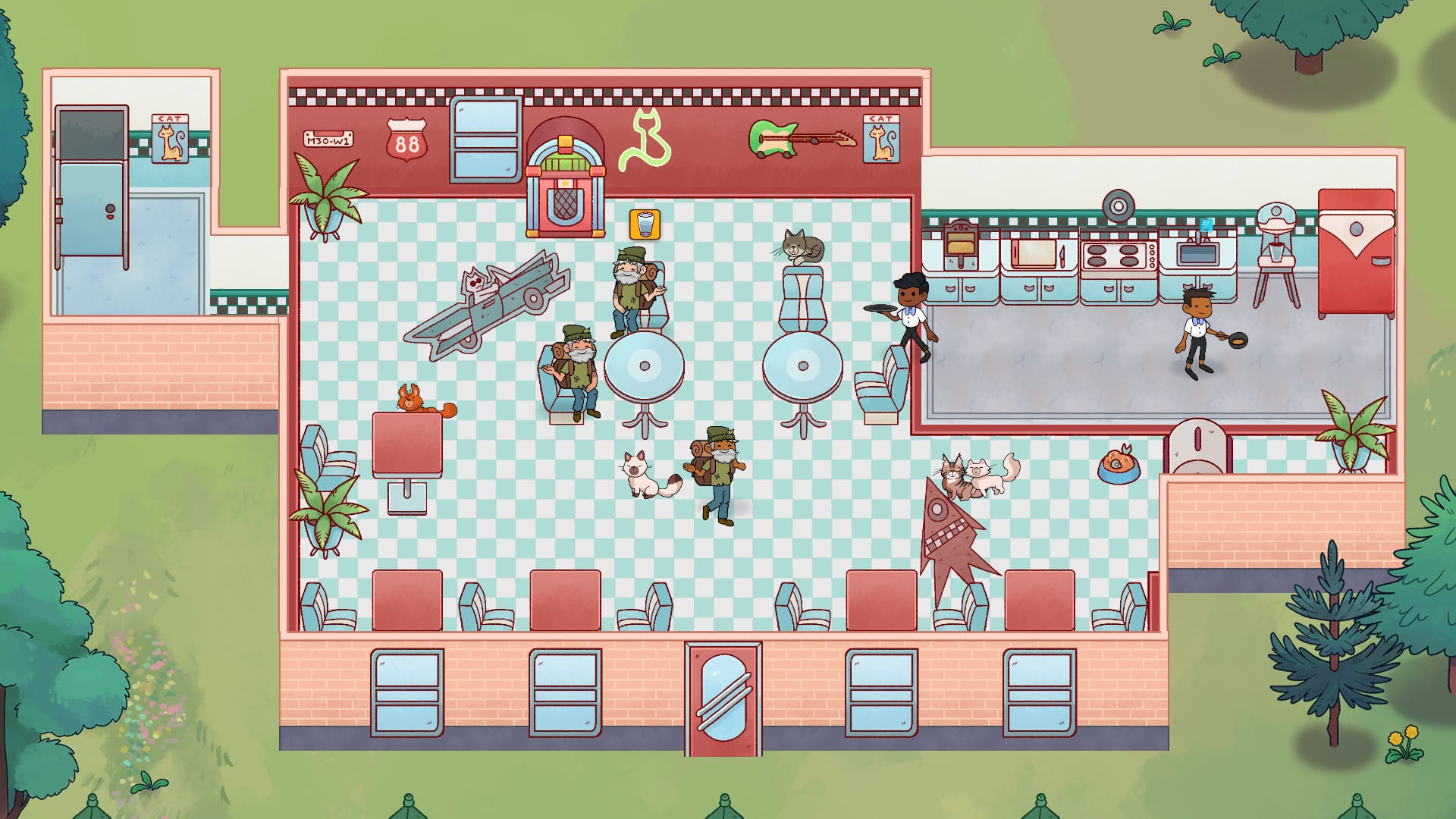 Cat Cafe is slated to launch this month for  PC via Steam, Epic Games Store, and Nintendo Switch.
4. Postal 4: No Regerts (April 20)
Postal 4: No Regerts, the sequel to the "worst game ever" Postal 2, is a free-roam open-world sandbox game, following the antics of Postal Dude in a new location.
The game allows players gameplay freedom and lets them play either as a Pacifist or aggressive, with places and secrets to explore, and an outrageous story to live through.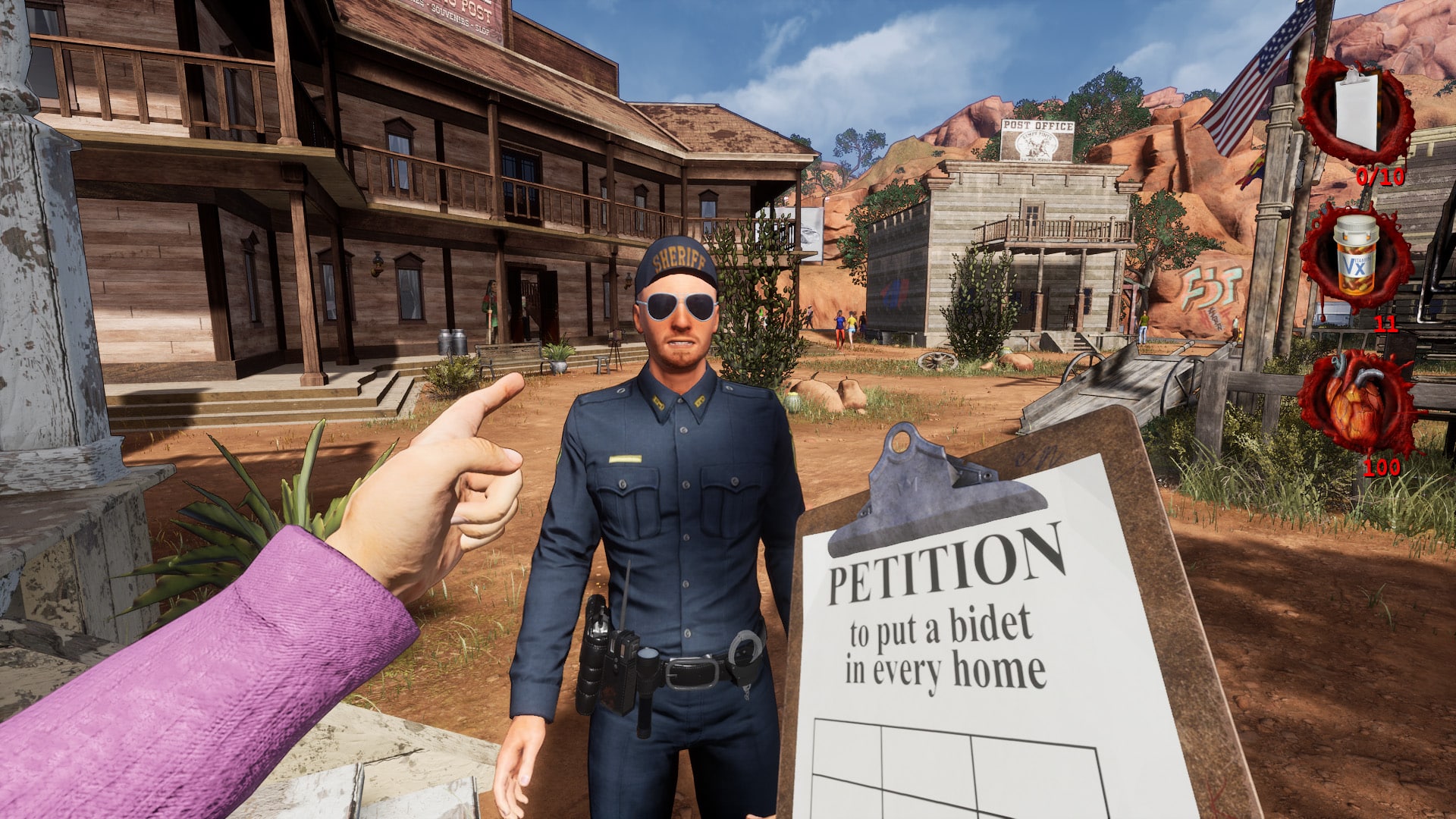 Additionally, players can use a slew of arsenals that are equally outrageous.
Postal 4 will leave early access this month, and the final release will feature all three voice actors from the Postal series of games.
5. Ganryu 2 (22 April)
The sequel to the 1999 NEOGEO game Ganryu, Ganryu 2 is a 2D platformer that follows Musashi's journey through 17th century Japan.
Featuring a fantasist Japan, and gorgeous pixel art, the endgame of Ganryu 2 is defeating Kojiro in the floating fortress and saving the country.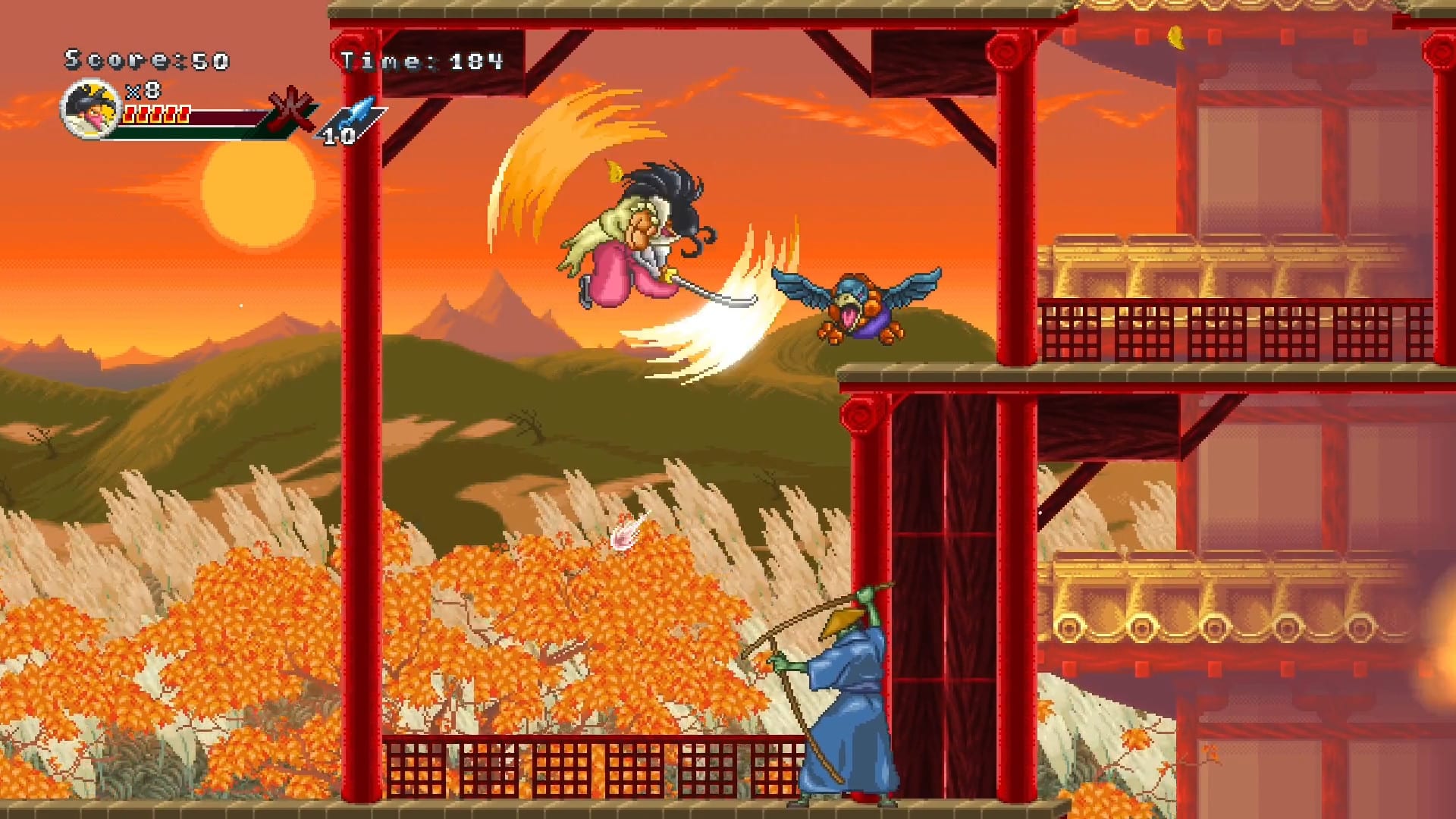 In addition to that, the game features new movement abilities and skills, which players have started to expect from modern platformers.
The game is slated to launch for PC via Steam, Nintendo Switch, and PlayStation 4.
6. The Stanley Parable: Ultra Deluxe (April 27)
Who would've thought that in the current year we would get an expanded reimagining of one of the most coveted indie games of the last generation? Crows Crows Crows did.
The Stanley Parable: Ultra Deluxe is the reimagining of the indie hit The Stanley Parable and will feature a visual upgrade, along with new choices, content, and secrets to uncover.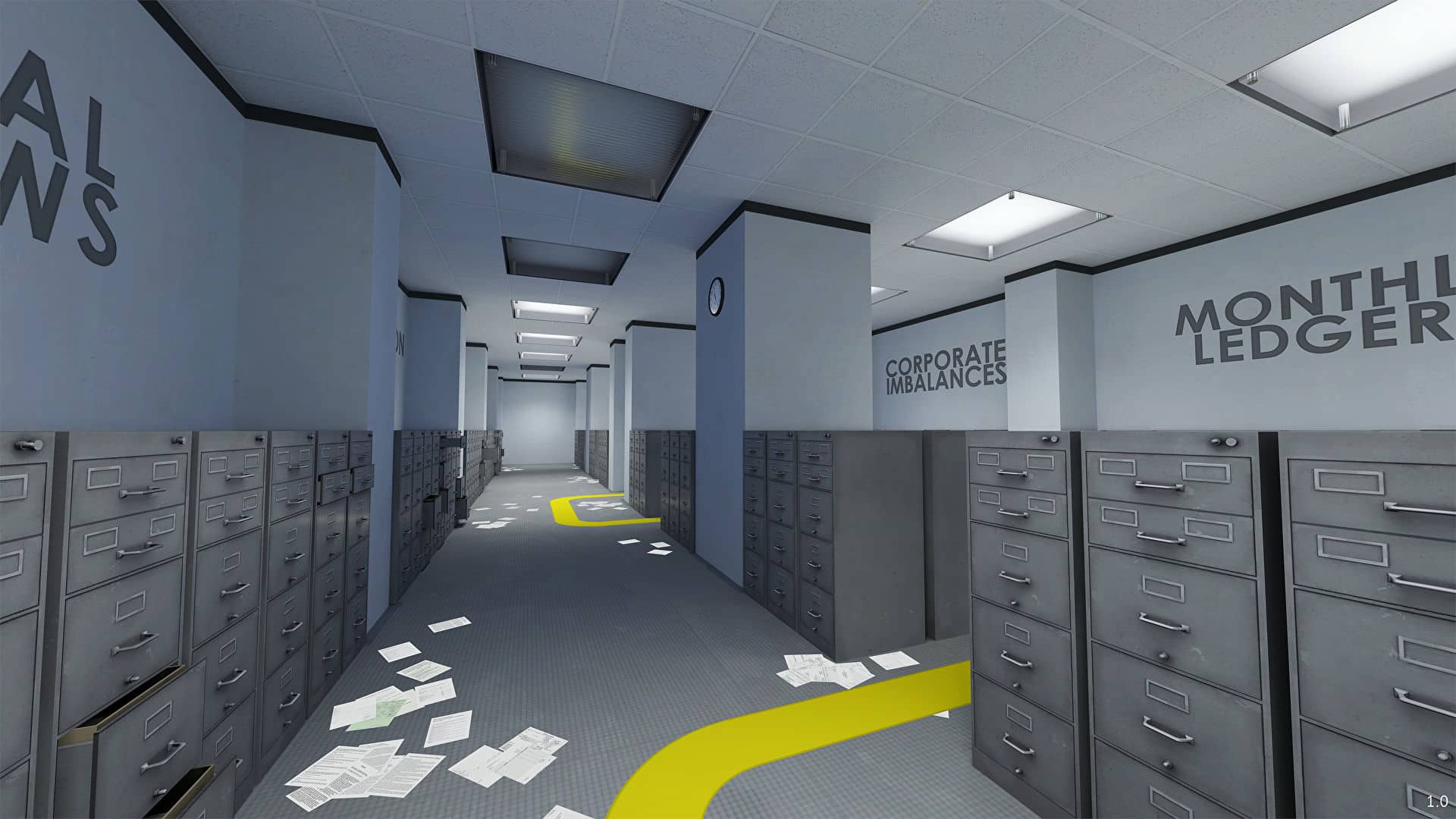 The game is set to launch on Steam, PlayStation 4, PlayStation 5, Xbox One, Xbox Series X/S, and Nintendo Switch.
7. Kaiju Wars (April 28)
Kaiju Wars is an upcoming 2D turn-based strategy game, inspired by popular games such as Advance Wars and Into the Breach.
The goal of the game is simple, as players get to play out a big monster (Kaiju) movie as the military, where the goal is to defend the city with various tools at the players' disposal, not to mention that the Kaiju keeps getting stronger with each attack.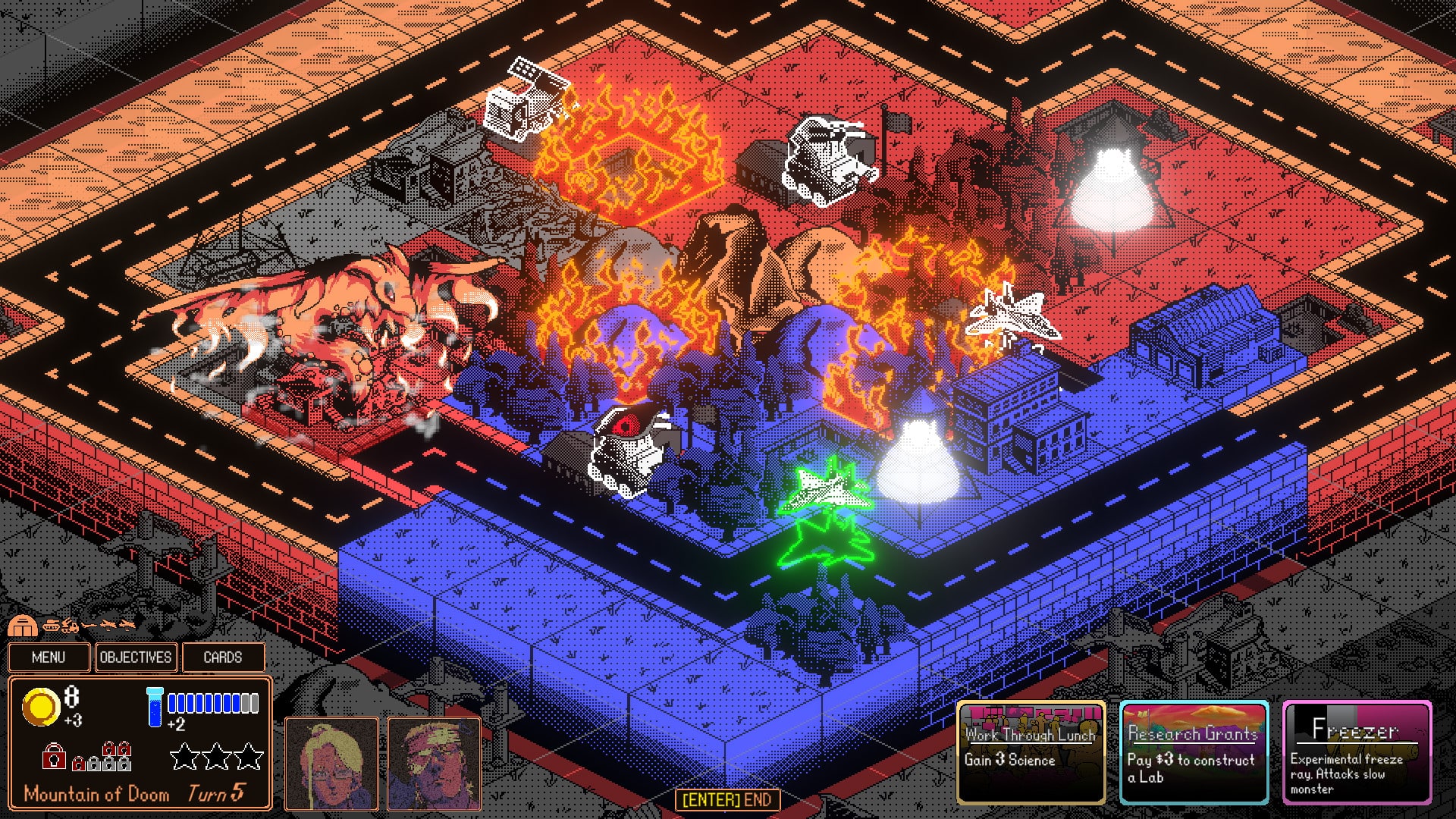 Kaiju Wars is slated to launch this month on PC via Steam, with PlayStation, Xbox, and Nintendo Switch versions planned for the near future.