If you are an Honkai: Star Rail player, then you know who Dan Heng is, one of the favorite characters of Honkai: Star Rail players. He plays an important role in the main story of Honkai: Star Rail and is now getting an ultimate buff. He is getting an upgrade called Dan Heng Imbibitor Lunae, a five-star Imaginary character whose path is Destruction. 
You may be thinking about whether he is worth spending your stellar jade. Well, let's discuss him and see what he offers to players. 
Dan Heng Imbibitor Lunae's kit in Honkai: Star Rail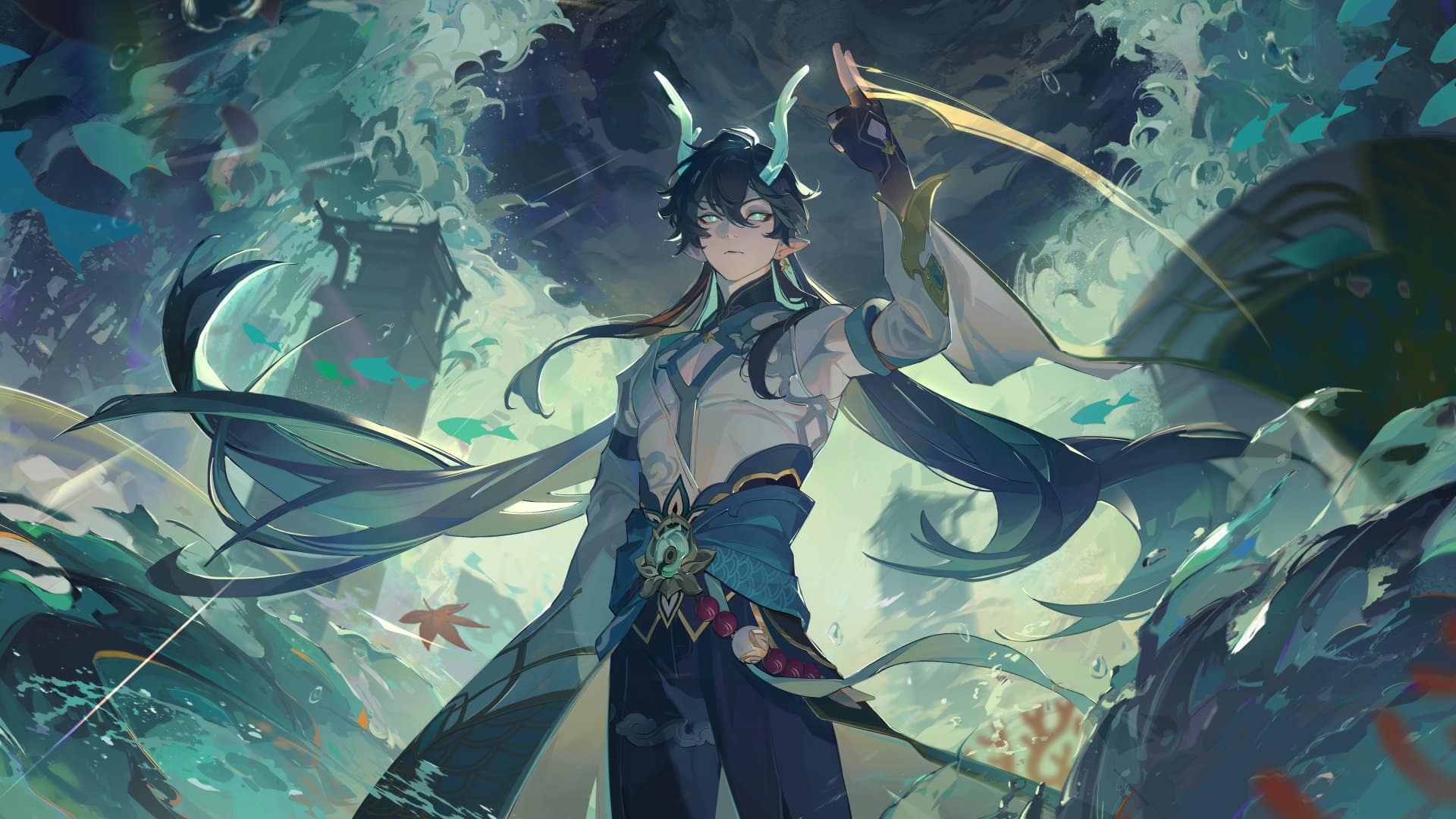 Dan Heng Imbibitor Lunae is a highly damage-dealing character. If you have stellar jades, then you should try to get him. His play style differs from other game characters, but that difference makes him amazingly powerful. 
Dan Heng Imbibitor Lunae follows the Destruction path, i.e., he is an amazing damage dealer with high health point regeneration. Therefore, Destruction characters can last longer in battlers, dealing significant damage and good survivability. 
Now, let's discuss Dan Heng Imbibitor Lunae's skills and how to use them effectively in Honkai: Star Rail. He has five main skills like every other character, but he also has some extra abilities depending on how players use him.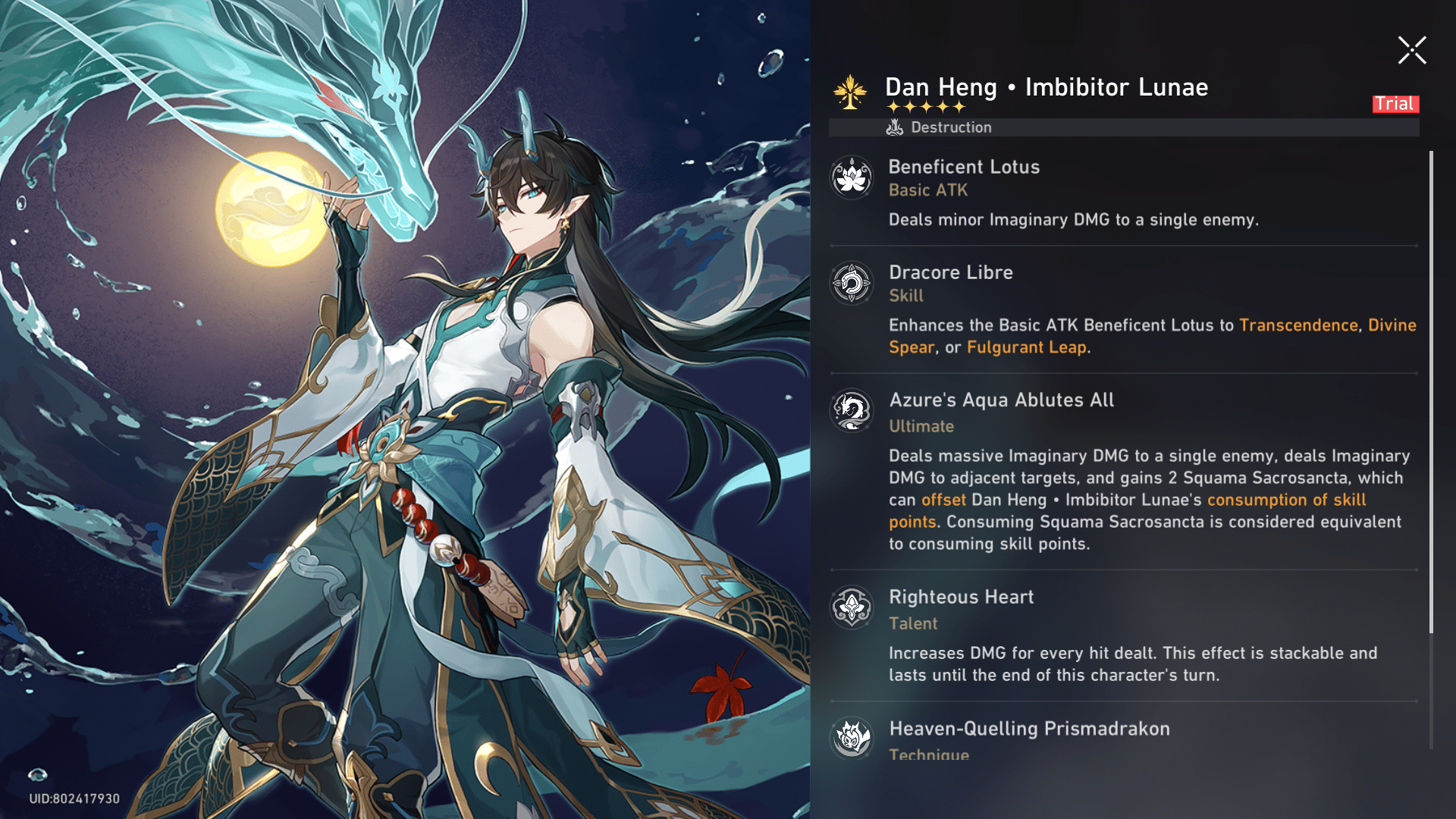 Basic Attack- Dan Heng Imbibitor Lunae's basic attack is a single-target two-strike attack called Bnenficent Lotus, which deals 50% to 130% of his attack. His basic attack has three different stages. They are called Transcendence, Divine Spear, and Fulgurant Leap. The first stage damages a single target, whereas the second and third stages damage a single selected target and the adjacent enemies. 
Skill- Dracore Libre is a skill that enhances his basic attack and changes it to different varieties. You can use this up to three times with the same turn. Once: "Beneficent Lotus" becomes "Transcendence. "Twice: "Beneficent Lotus" becomes "Divine Spear." Thrice: "Beneficent Lotus" becomes "Fulgurant Leap."
Ultimate- Azure's Aqua Ablutes All is a three-strike attack that deals 180% to 360% of its attack to a single target and 84% to 168% to adjacent enemies. He also gains three special skill points called Squama Sacrosancta.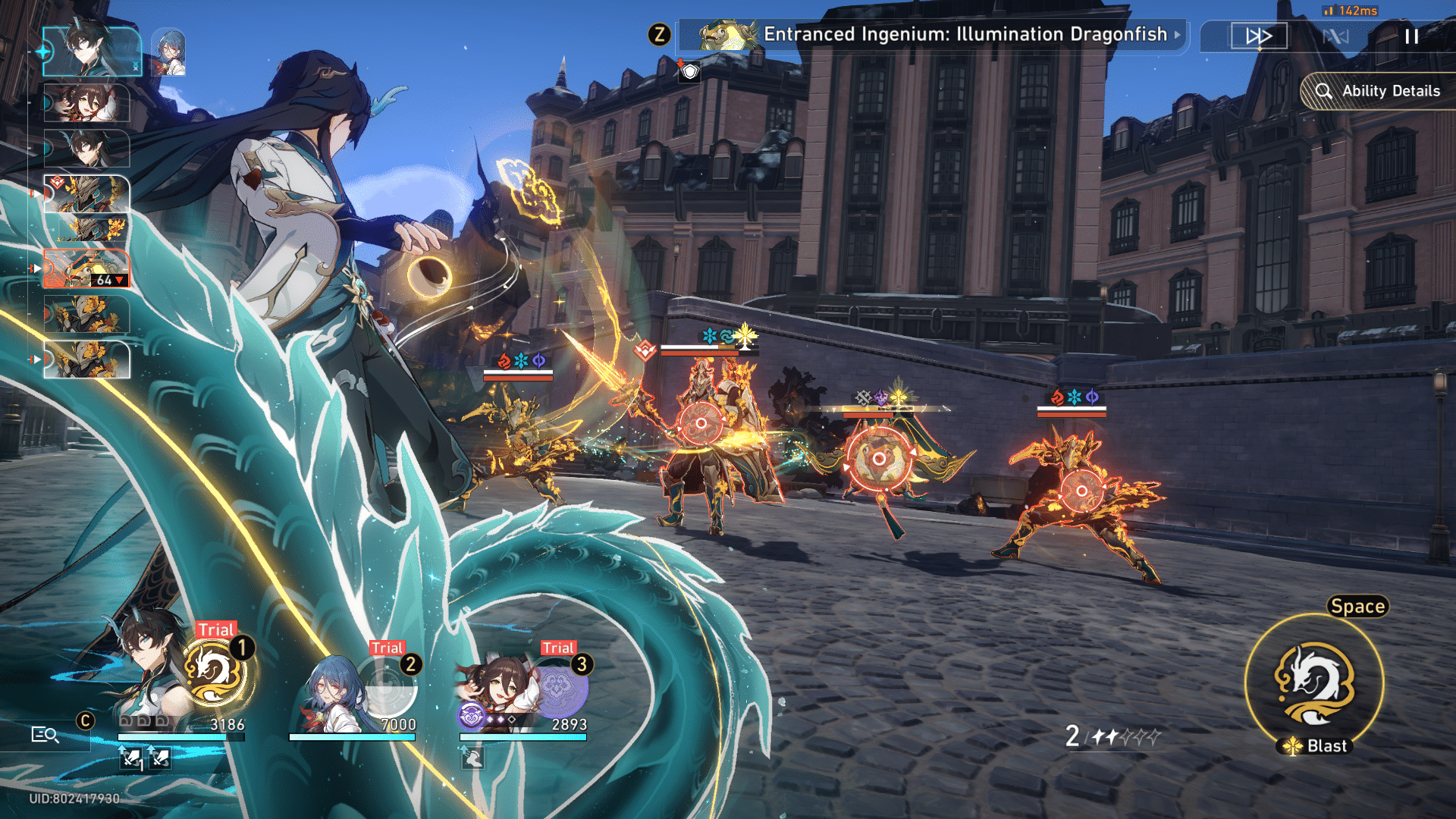 Talent- Righteous Heart gives Dan heng Imbibitor Lunae one stack of buff, which increases his damage by 5% to 12.5% with a maximum of six stacks. All these stacks last until his turn ends. 
Technique- Heaven-Quelling Prismadrakon lets Dan Hen Imbibitor Lunae enter a special Leaping Dragon state. During this state, his attacks move forward quickly and hit all the enemies he encounters. When he enters a battle in this state, he deals extra damage. 
Read More: Honkai Star Rail vs Genshin Impact: Which one is better?
Now, we can see that Dan Heng Imbibitor Lunae's kit offers a lot. He can hyper-carry your team, dealing a huge damage to the enemies. Also, his damage type is Imaginary, which is a plus point as fewer characters are under this category. He might not be a character you want because of his different kind of mechanics, but he undoubtedly falls under the most powerful character list of Honkai: Star Rail.