Sekiro is one of many action-adventure games from FromSoftware which has crossed the five million sales mark. Sekiro has a very engaging storyline and some deadly enemy bosses and today we are presenting a list of 5 top bosses of Sekiro which made our experience fun and challenging.
5. Corrupted Monk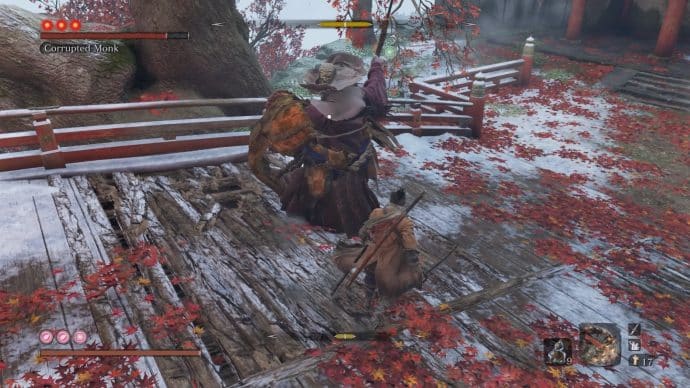 The Corrupted Monk is a compulsory boss, you need to defeat her to progress any further. She guards the Wedding Cave Door, where the Shelter Stone is engraved. She is one of the most dangerous and hard bosses to defeat. And to make things worse, she got three full health bars, which means you will have to defeat her three times, and after every defeat, she becomes even more powerful.
Before cutting patch 1.03, the players used to use trees and take up two health bars of this monstrous fighter stealthily, but that glitch got fixed making her even more dangerous.
4. Guardian Ape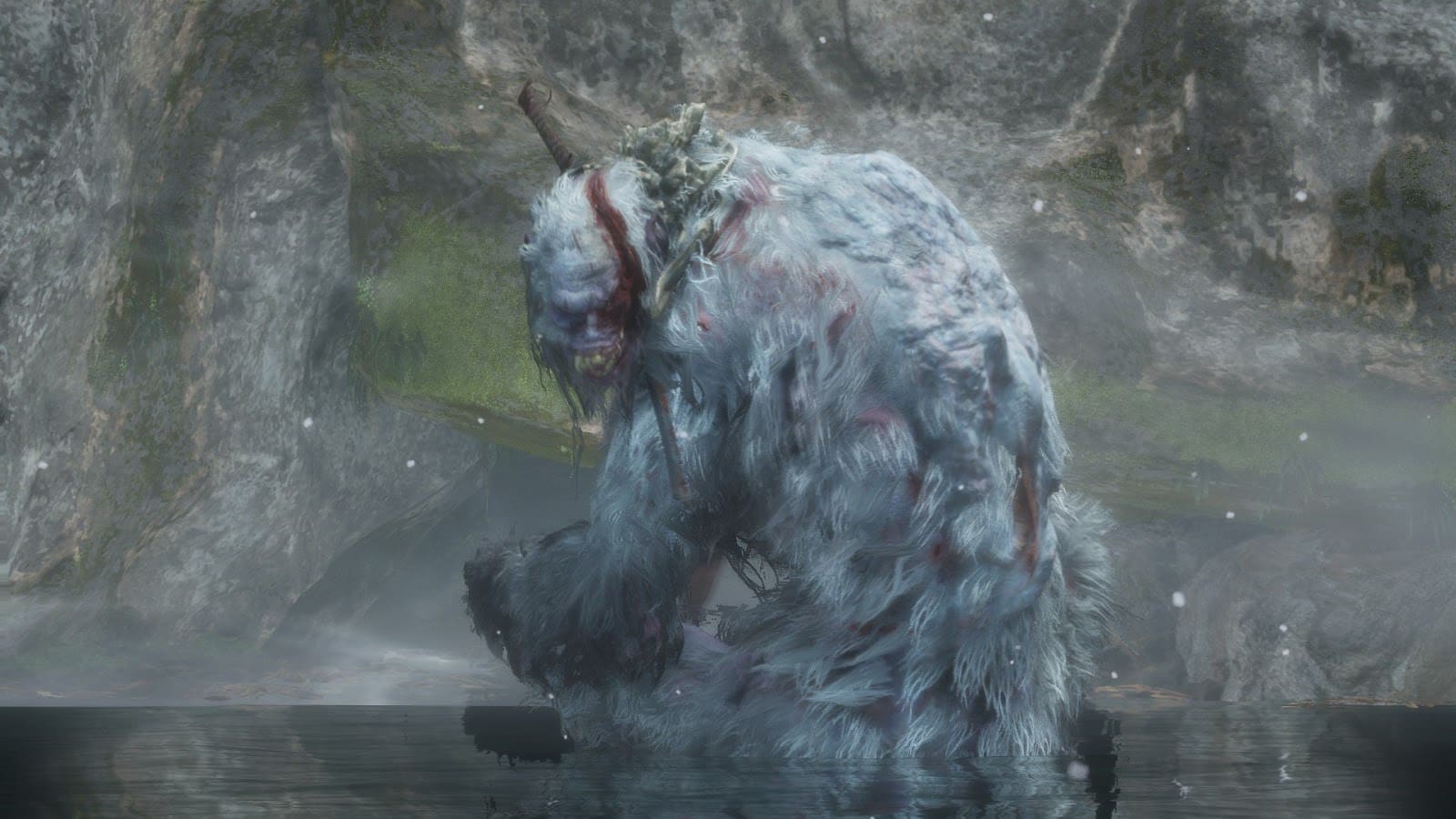 A huge oversized ape trying to bury you 6 feet under, sure this game is interesting. Guardian Ape is undoubtedly one of the hardest enemies to defeat. This ape has a lot of attacks from throwing his shit on you to quickly attacking you with his sword. His size doesn't slow him one bit, even if it makes him an opponent that is dangerous in both long and close range.
You cannot relax when you will kill him once, he will fight you without even his head. You will have to kill him multiple times, as his final form he gets joined by another ape, who is just as fast and dangerous.
Have You Read: Dark Souls: 5 Tips and Tricks to Get Started
3. Great Shinobi Owl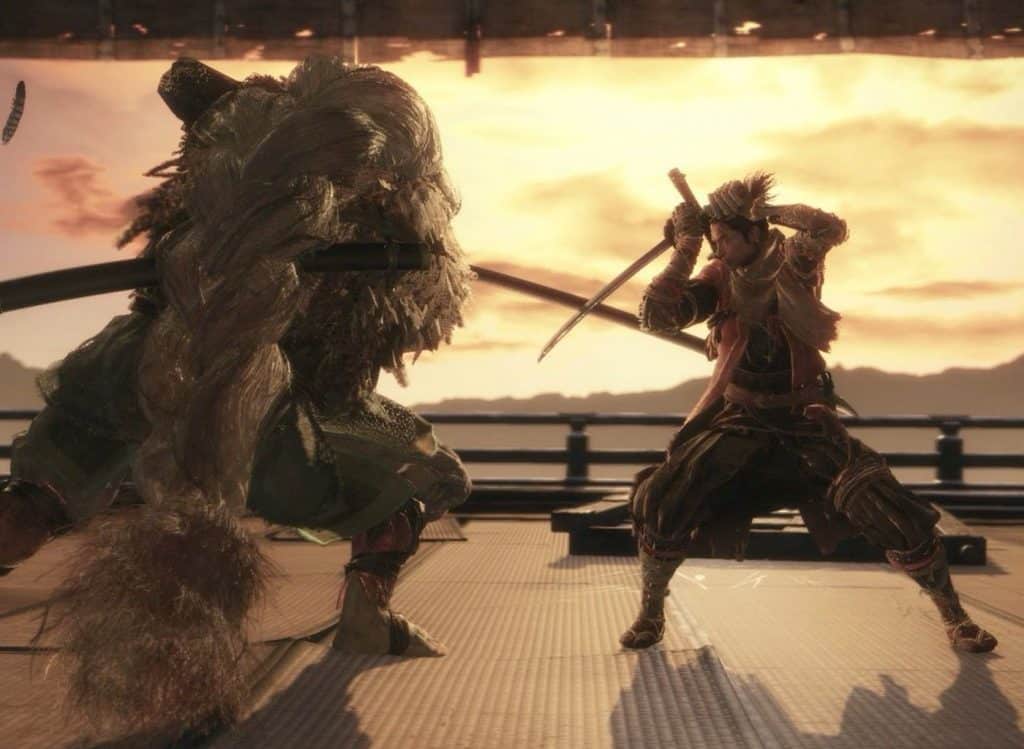 Great Shinobi Owl is, as his name suggests, a ninja who is far more experienced than you. With the health bar way larger than you, Owl is one of the most difficult enemies to deal with.
Being a shinobi Owl knows all the tricks that you have been using all time which makes him so deadly. Owl can be fought only when you abandon the Iron Code and opt for a good ending, otherwise, you will find yourself fighting with Lady Emma.
2. Demon of Hatred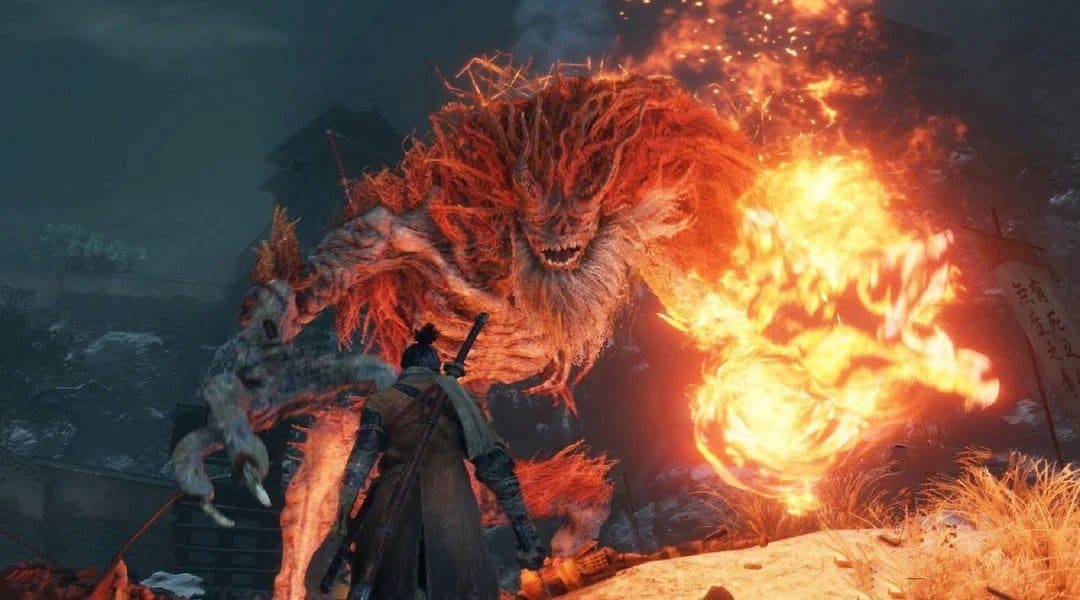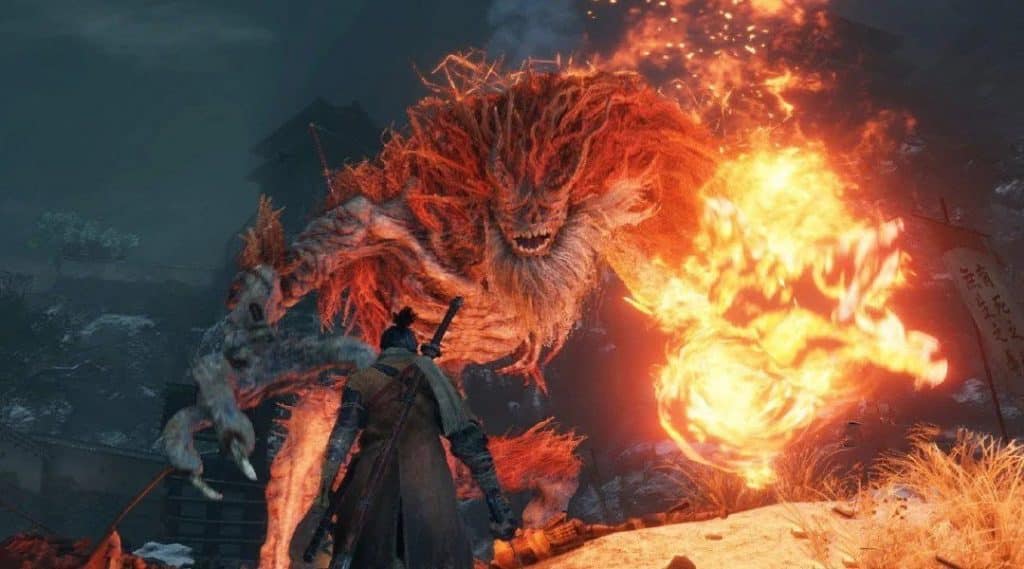 The Demon is full of hatred, and also receives no less amount of hate because it is so difficult to defeat. The demon is the vessel of the flames of hatred of a man who tried but never got successful in becoming Shura.
The Demon of Hatred feels as if it has been summoned directly from Dark Souls or Bloodborne, other games from the same producer. The thing most hateful about this monster is its three forms, which players have to slay. Arguably, these three forms of this monster are considered to be the most complex ones in the whole of Sekiro.
1. Isshin, The Sword Saint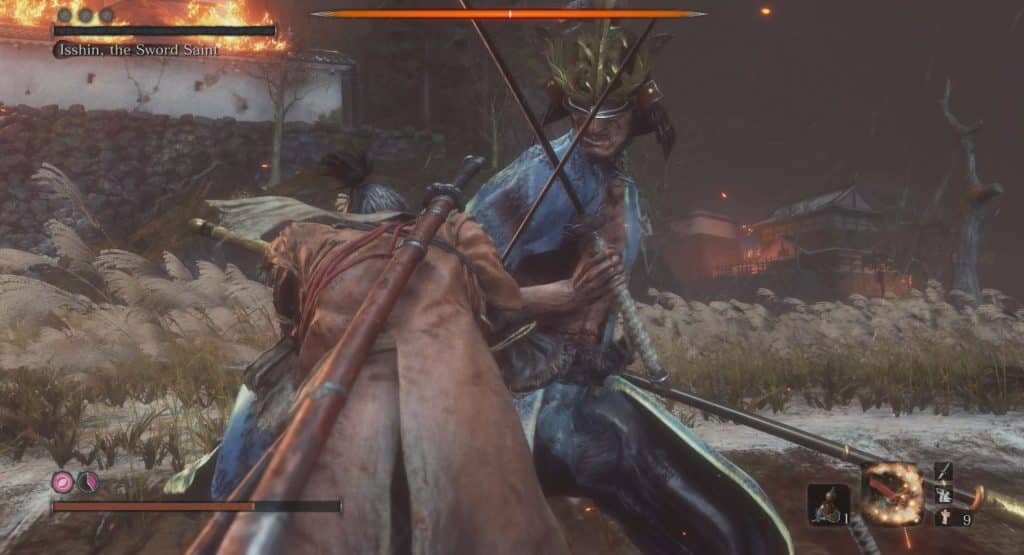 Isshin is the last boss in the storyline of the game therefore, he should be the hardest to defeat, and he is. This old-time pensioner will brutalize with his scary crazy sword skills.
Isshin is a mandatory boss in Sekiro. Isshin the Sword Saint has so many rapid sword moves which are very hard to counter in his first phase, but if somehow you manage to take on his first phase, in the second he goes berserk. He adds flame to his already overpowering sword moves, which will roast the opponent, making him the hardest boss in the Sekiro.