Former NBA star Dennis Rodman has made headlines with his unique way of expressing love. The 62-year-old athlete recently revealed a significant addition to his collection of tattoos—a large portrait of his mystery girlfriend on his face.
Rodman, known for his numerous tattoos, unveiled his new ink on social media, surprising fans and sparking curiosity about his relationship. Although the identity of his girlfriend remains unknown, it is evident that the former basketball star is deeply committed to her. Stay tuned to learn more about Rodman's latest tattoo and updates on his love life.
Dennis Rodman Gets Huge Face Tattoo of Girlfriend's Picture
In a bold display of affection, Dennis Rodman proudly unveiled his girlfriend's portrait tattoo on his right cheek. The former basketball player took to social media with the caption "Start your own legacy when you're God favored" to showcase his new ink. The renowned tattoo artist Van Johnson, known for his appearance on Black Ink Crew, was responsible for creating the artwork at his own residence on June 6th.
Johnson shared a video of the tattoo session on his Instagram account, accompanied by a caption that highlighted the unique experience of tattooing a living legend's face with a tribute to his beloved.
 "So I ain't do too much today, cooled out at my townhome tattooed a living legends face of his woman on his face, that's about it…. What y'all do?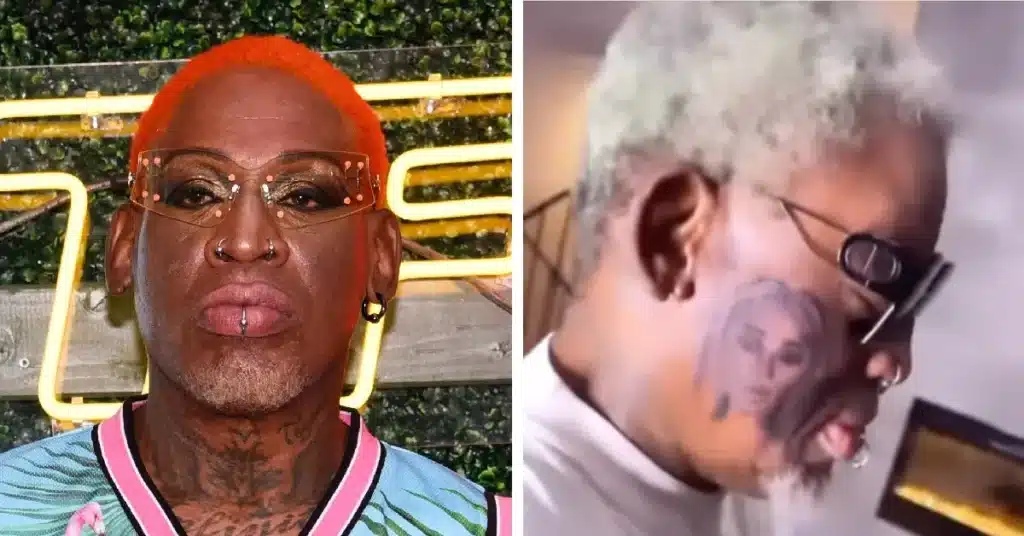 The video capturing the tattoo session also features a blonde woman who appears to be Rodman's mystery girlfriend, observing the process with affection. During the filming, the basketball legend expressed his carefree outlook on life, mentioning his plans to smoke, have a drink, and enjoy intimate moments. He also commended Johnson's skills, stating, "This guy's still doing it."
According to reports, the entire tattooing process took approximately an hour to complete. Johnson later shared his perspective on the experience in an interview, describing Rodman as resilient and enduring throughout the session. The artist acknowledged the randomness of the tattoo but emphasized the immense love Rodman holds for his girlfriend.
Social Media Divided on Rodman's Tattoo
Rodman's decision to get a face tattoo has elicited a mixed response from fans. While some admired his audacity and viewed it as a bold display of love, others felt that he may have taken it too far. One supporter commented on the uniqueness of Rodman wearing his heart on his face, expressing hope that his girlfriend appreciates the permanent gesture.
Conversely, a Twitter user emphasized the significance of tattooing a partner's initials or face on one's face as a sign of unwavering commitment. However, an opposing viewpoint questioned the wisdom of such a decision, highlighting the potential consequences in the event of a breakup. They pointed out that even if the tattoo were covered or altered, the memory of the ex-partner would still be associated with the face tattoo.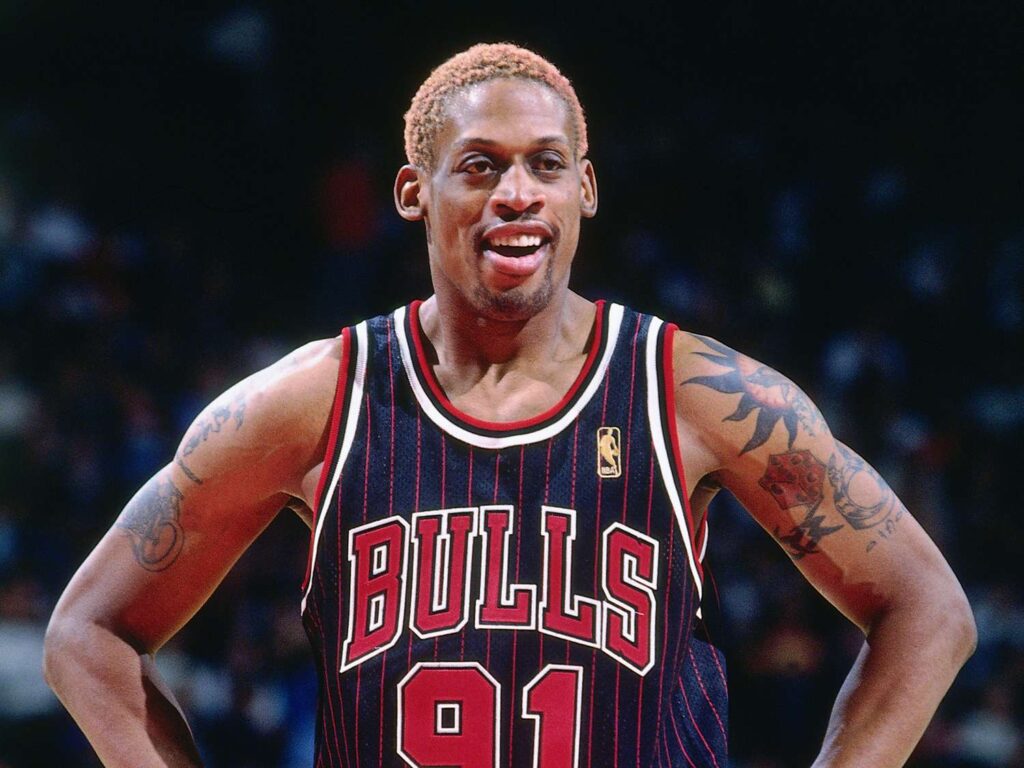 "Wow, talk about wearing your heart on your face! Dennis Rodman really knows how to make a bold statement of love. I hope his girlfriend appreciates the permanent affection."
"There's no bigger sign of dedication than tattooing your gf/bf initials or face on your face." On the other hand, a follower wrote, "Will never understand why people do this. What happens when you break up? Even if you try to cover it up with another tattoo, you will still remember your ex anytime you look at your face."
Rodman Has Kept the Identity of His Girlfriend Hidden
Rodman's decision to get a tattoo of his girlfriend's face on his own face has generated significant attention and sparked discussions among fans. While some admire his bold expression of love, others may have reservations about the long-term implications of such a permanent and highly visible gesture. It remains to be seen how Rodman's relationship with his mystery girlfriend unfolds and whether he chooses to reveal more details about her in the future.
As for his past relationships, Rodman's love life has been marked by several high-profile marriages, including ones with Annie Bakes, Madonna, Carmen Electra, and Michelle Moyer.