BTS, the sensational K-pop group, is currently immersed in the festivities of its 10th anniversary. Having made their debut on June 13, 2013, with the release of their album "2 COOL 4 SCHOOL," the group has amassed a dedicated fanbase and achieved remarkable success throughout the past decade.
In honor of this significant milestone, ARMY members from all corners of the globe have organized special events and surprises to express their love and support for BTS. Additionally, a spectacular two-week-long celebration is underway in Seoul, the band's hometown. The city has prepared a series of exciting activities and events, culminating in a grand outdoor festival scheduled for June 17th. Even those unable to attend in person can partake in the festivities through a live stream.
FESTA 2023: BTS' 10th-Anniversary Celebration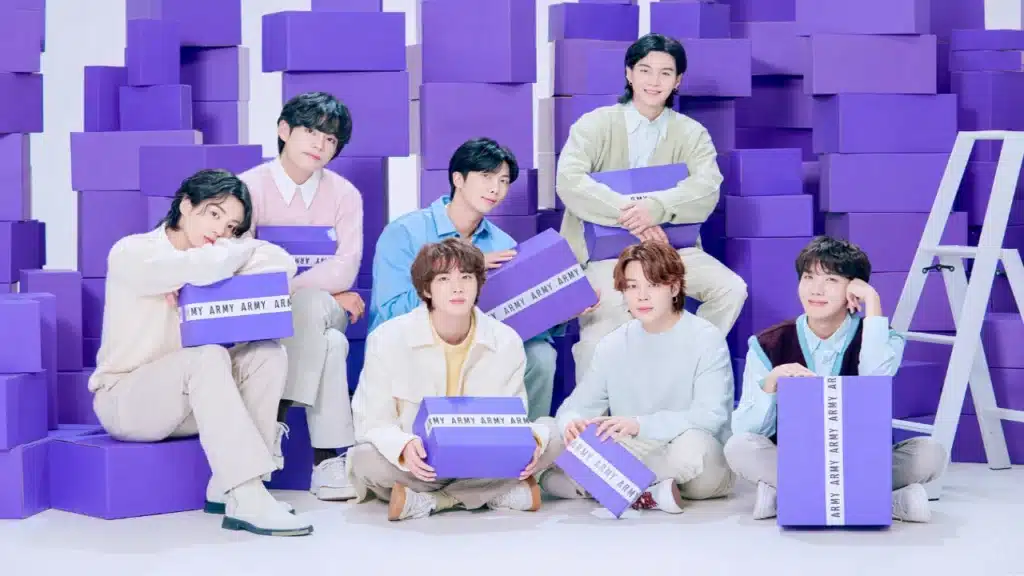 The vibrant city of Seoul, South Korea, kicked off the start of BTS 10th-anniversary celebrations on June 12th. Throughout the city, numerous buildings illuminated in the band's iconic purple hue, creating a dazzling display that captured the essence of their remarkable journey. In a heartfelt gesture, devoted fans have taken to posting messages and letters on walls and billboards, expressing their deep admiration and love for the band.
BTS 10th-anniversary celebrations commenced with the launch of the BTS Everywhere website on June 1st as part of FESTA 2023. This exciting event was followed by captivating live streams of the band's past concerts on platforms like YouTube and Weverse on June 3rd, allowing fans to relive memorable performances and cherish shared moments.
On June 9th, BTS delighted their global fanbase by releasing their new single, "Take Two." The track serves as a heartfelt expression of gratitude towards their dedicated ARMY, symbolizing the band's unwavering appreciation for the abundant love and support they receive. Big Hit, the agency representing BTS, described the single as a testament to their desire to always remain connected with their fans.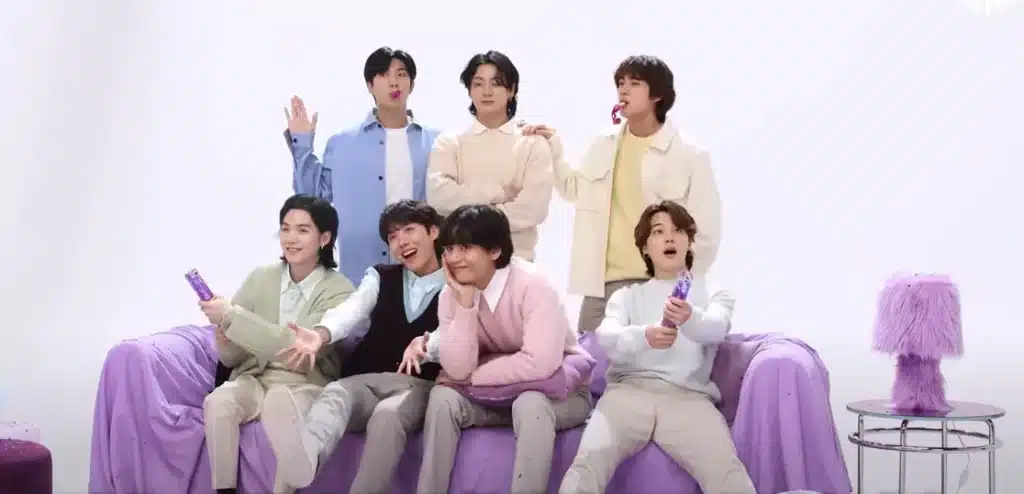 FESTA Live Festival is Planned on June 17th
This Saturday holds even more excitement for both BTS and their dedicated ARMY as they come together for the highly anticipated FEST A Live outdoor festival in Seoul. Yeouido Hangang Park will serve as the vibrant backdrop for this special event, open not only to the passionate ARMY but also to the general public. To ensure global participation, fans worldwide can enjoy a live stream of the festival on the Weverse platform.
The live broadcast of BTS 10th-anniversary celebrations will commence at 5 pm KST, allowing fans from around the world to join in the celebration. As the evening progresses, an enchanting fireworks show is set to light up the sky at 8:30 pm KST, creating a breathtaking visual spectacle. The event will be streamed on YouTube, Weverse, and TikTok, ensuring that no fan is left out of the excitement.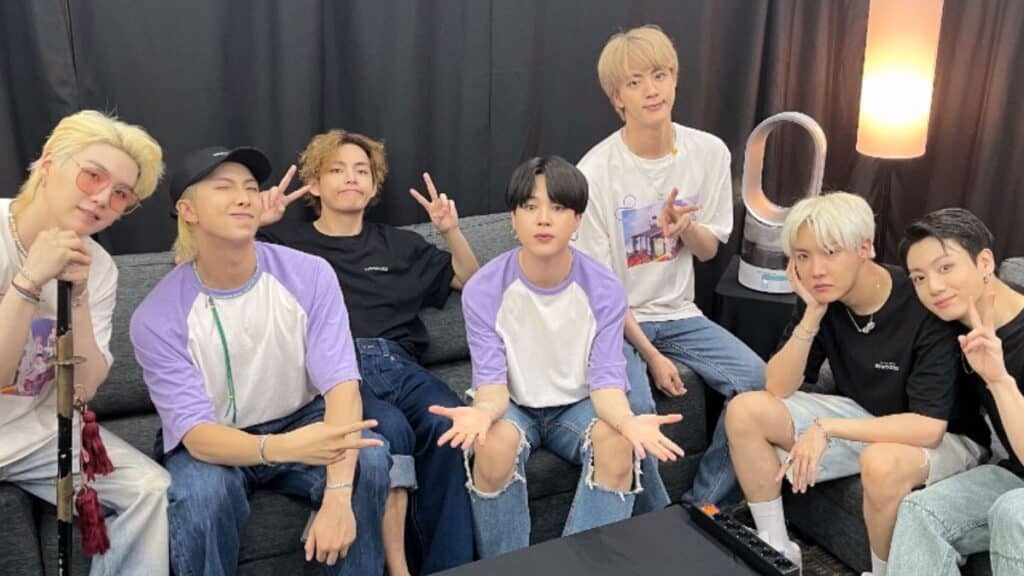 Visitors to the festival can look forward to an array of attractions, including exhibition spaces showcasing memorable moments from BTS' illustrious career. Additionally, a temporary tattoo kiosk will offer fans the chance to adorn themselves with meaningful symbols related to the band. Notably, a monumental structure dedicated to the 10th Festa will stand tall as a symbol of this momentous milestone, paying tribute to the journey of BTS and their devoted ARMY.
BTS Members Extends Heartfelt Messages with Fans
In honor of this special occasion, the members of BTS took the opportunity to convey heartfelt messages to their fans. RM expressed his gratitude by acknowledging the support of ARMYs and the numerous individuals who have played a role in their journey. He emphasized that their collective efforts have allowed him to experience something truly extraordinary, an experience that cannot be replicated.
Jimin, adding to the sentiment, reiterated a message he has shared with ARMYs before. He acknowledged that supporting and loving someone unconditionally, without any specific reason, is no easy task. Because of this understanding, he emphasized the immense happiness they feel as a result. Jimin encouraged fans, who have contributed to their happiness, to also experience an overwhelming sense of joy and to receive the love they deserve in return.
Meanwhile, V expressed his gratitude on the occasion of their 10th anniversary since their debut. Over the past decade, our members sincerely appreciate your well-being and the precious memories we've created together. ARMYs, we extend our heartfelt thanks to you, as your support has been a constant source of strength for us, enabling us to continue on this journey.
J-Hope, currently undergoing compulsory military training, shared a heartfelt message for fans. He reassured ARMYs, asking if they are doing well during this period. At this moment, he imagines himself in a state of nervousness, immersed in military discipline. To alleviate the absence of Hobi, he promises to send short greetings through letters on special occasions to bring comfort and connection to all of you experiencing this Hobi-less time.