Looking to buy a PS5 and pondering on which games to try first. Don't worry!
Here's our list of the Best PS5 Games to Try in 2022.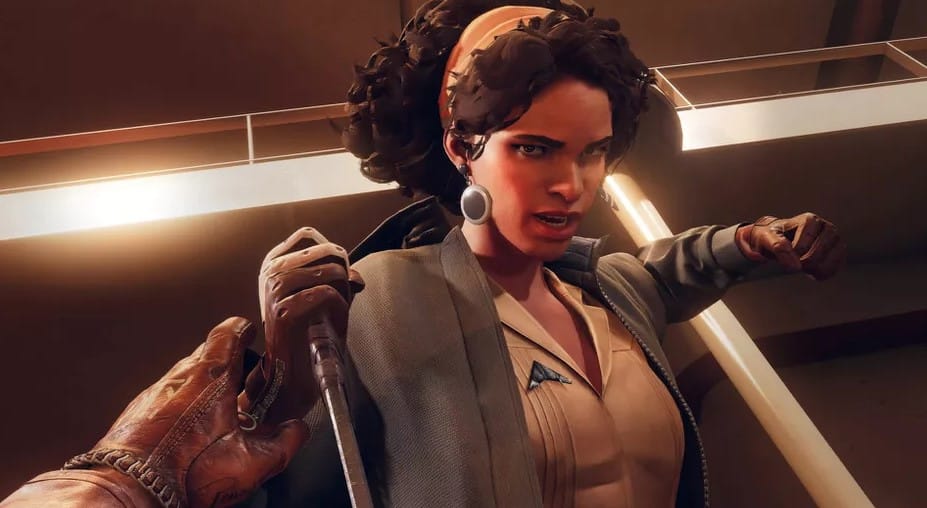 1. Control PS5 Edition
At the time of its release in 2019, Control fell victim to several bugs on PS4, particularly the entry-level version. Control performs exceptionally well thanks to the PS5's processing capability. This game looks stunning in 4K and runs like a dream. You get both extensions, which build on a plot that's packed with twists and compelling characters.
A secret government organization that looks into paranormal activity has a new leader in Control, and you take on the role of Jesse Faden, the new director. Coupled with the terrific blend of normal TPP shooting and skills that drip with flair, renders Control's gameplay one of its kind. The plot twists and turns leaves you with more questions than answers. Additionally, it's bolstered by a spooky ambiance and stunning artwork.
2. Death's Door
Death's Door stands as a brilliant amalgamation of themes, and ideas inspired by the likes of Kingdom Hearts, The Legend of Zelda,  as well as the Metroidvania subgenre. What do you play as? A soul-gathering Raven is assigned to collect some of the most difficult spirits ever.
As a result, gamers will need to make their way across an immersive realm packed with fascinating animals and scenery. This is a must-play for anybody looking for final battles which will haunt them for a long time to come. The visuals are stunning, having a distinct Cinematic flavor to the NPCs models and flair.
3. DeathLoop
Death loop combines gunfire and stealthy gameplay anytime. After waking up on Blackreef, the protagonist is trapped in a temporal cycle that he can't get out of. The player must murder eight 'Visionaries' until nightfall to stop the cycle. This may seem to be a simple chore, but it is anything but simple, thus sparking the endless journey of murder. Although the gameplay might not bode well with all, it's a unique experience that's worth a try for those looking for anything out of the ordinary.
4. Spider-Man Remastered
The Forgotten City is a bigger and revamped edition of the famous Skyrim patch. It's set in a Roman province where everybody lives by the Commandment, which states that if anybody commits, the deities would chastise them all equitably. As an investigator, you interact with individuals around the town and solve riddles to uncover the secret at the heart of this adventure.
Using Commandment in the game causes the temporal cycle to restart. Everything about this game is fantastic: the narrative is creative, there are interesting riddles, and the ambiance is fantastic.
Have You Read: How to Change Valorant Name or Riot ID?
5. Assassin's Creed Valhalla
The newest Assassin's Creed game illustrates that the saga hasn't run out of steam yet. Valhalla has reinvented the laws of the series once again with the opportunity to raid institutions, ramp up your fledgling Viking community, and unearth unusual weapons and potent powers based on the Viking invasion of English during the early 9th century. 4K resolution on the Playstation 5 allows you to move among strife-tear countries as quickly as players blow the trumpet for a hunting party, making it an excellent base for exploration and combat.
Tell us about your favorite picks! Hit the comments and don't forget to follow GGTalks on social media.