Lynx is a healer, the newest addition to Honkai: Star Rail. Being a healer is no easy task in a game filled with powerful characters like Luocha, Bailu, and Natasha. 
Yet, Lynx holds her own in this competitive landscape. Lynx has a range of healing abilities, making her a valuable asset to your team. We will discuss her kit and why she can be great in your team. 
Everything you should know about Lynx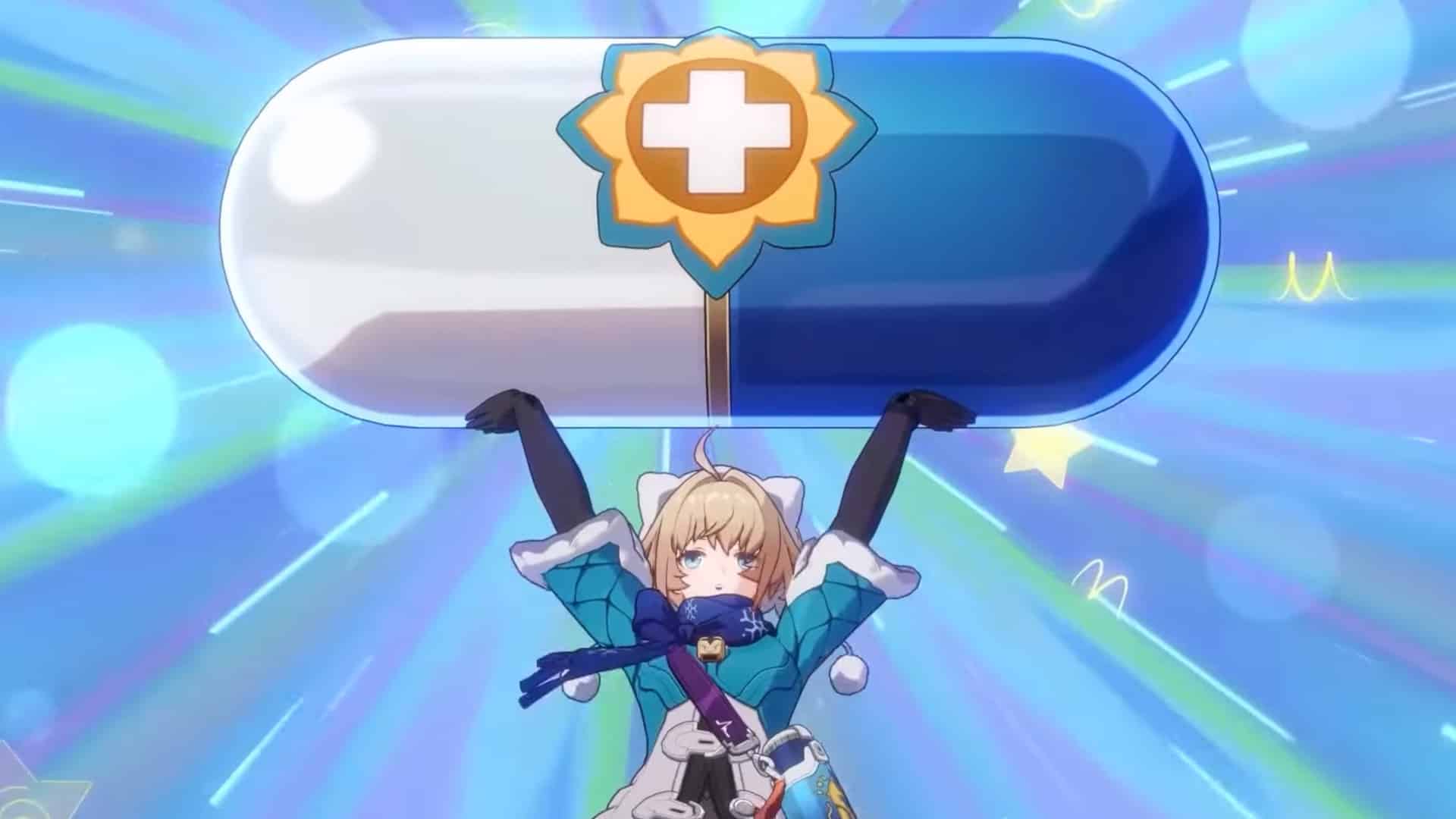 Lynx's Abilities
Basic Attack (Ice Axe Crampon Technique): Deals Quantum DMG based on a percentage of Lynx's Max HP to a single target.
Skill (Salted Camping Cans): Applies Survival Response to a single ally, boosting their Max HP by 5.0% of Lynx's Max HP + 50. This skill also restores the target's HP by 8.0% of Lynx's Max HP + 80. And it also increases the chance of enemies targeting them if they are on the Path of Destruction or Preservation. Survival Response lasts for two turns.
Ultimate (Snowfield First Aid): Dispels 1 debuff from all allies and restores their HP immediately by 9.0% of Lynx's Max HP + 90.
Talent (Outdoor Survival Experience): Lynx's Skill or Ultimate applies continuous healing to the target ally for two turns, restoring HP equal to 2.4% of Lynx's Max HP + 24 at each turn. If the target has a Survival Response, it adds an extra healing effect equal to 3.0% of Lynx's Max HP + 30.
Technique (Chocolate Energy Bat): After using her Technique, all allies enjoy continuous healing from her Talent for two turns at the start of the next battle.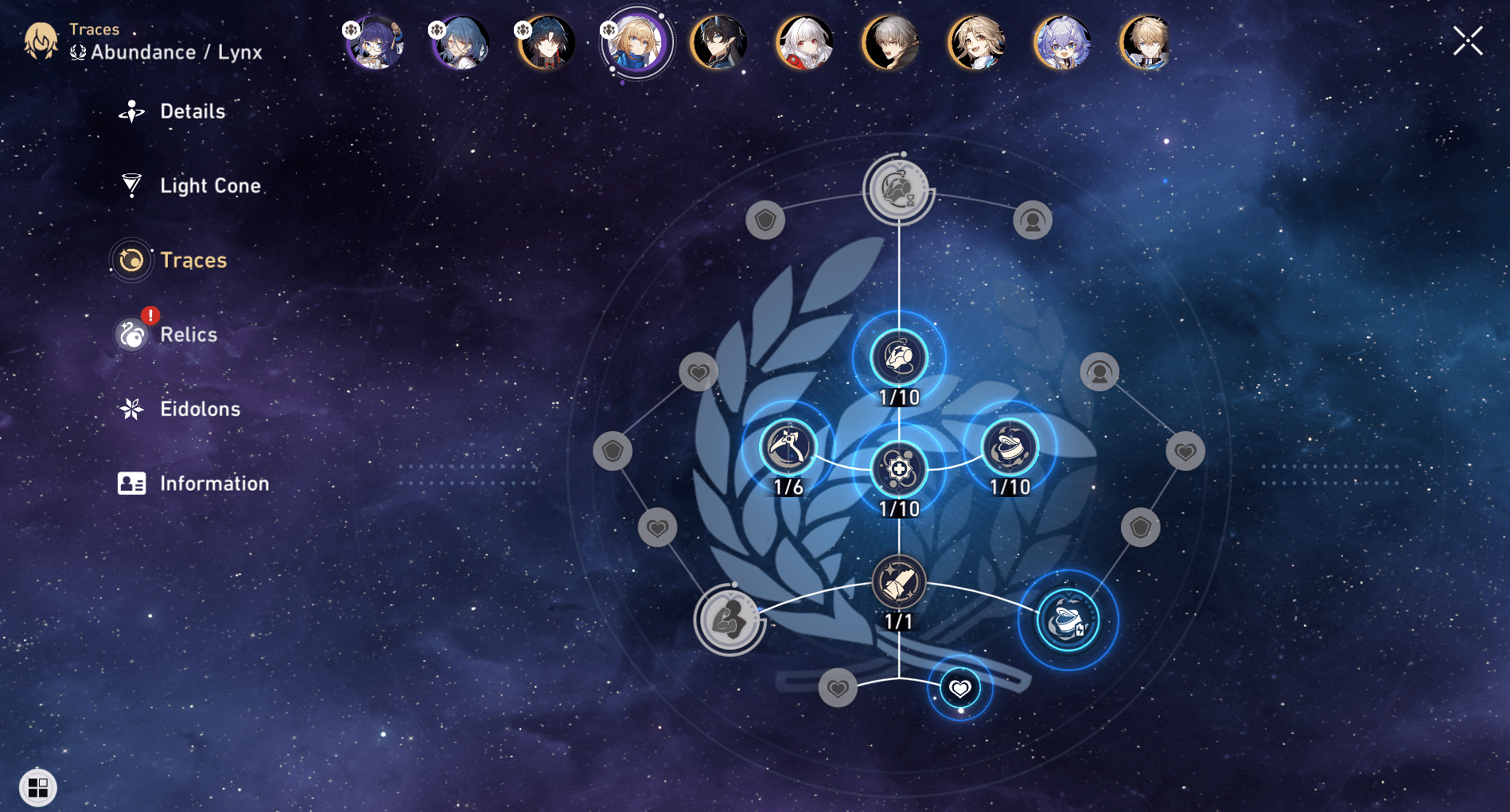 Lynx's Eidolons

Morning of Snow Hike (Level 1): Increases Lynx's Outgoing Healing by 20% when healing allies with HP equal to or below 50%, including continuous healing.
Noon of Portable Furnace (Level 2): A target with Survival Response can resist debuff application once.
Afternoon of Avalanche Beacon (Level 3): Increases Skill Lv. by 2, up to a maximum of Lv. 15, and Basic ATK Lv. by 1, up to a maximum of Lv. 10.
Dusk of Warm Campfire (Level 4): When Survival Response is gained, it boosts the target's ATK by 3.0% of Lynx's Max HP for one turn.
Night of Aurora Tea (Level 5): Increases Ultimate Lv. by 2, up to a maximum of Lv. 15, and Talent Lv. by 2, up to a maximum of Lv. 15.
Dawn of Explorers' Chart (Level 6): Further increases the Survival Response Max HP increment effect to 6.0% of Lynx's Max HP and boosts Effect RES by 30%.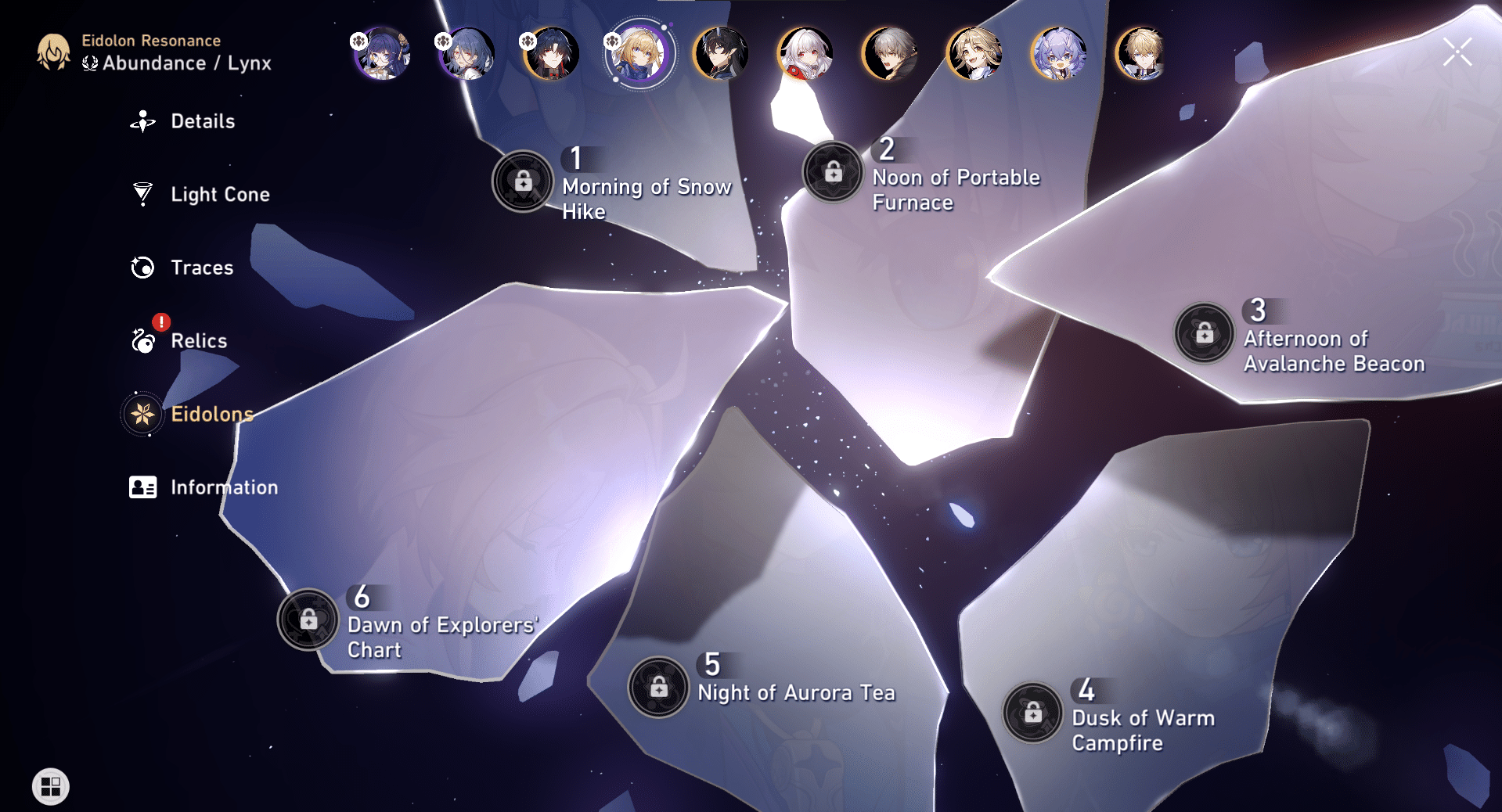 Lynx's Lightcone

As an Abundance unit, Lynx's ideal Light Cone is "Time Waits for No One." It increases the wearer's HP by 18%-30% and enhances Outgoing Healing by 12%-20%. Also, when an ally attacks, a random enemy receives an additional 36%-60% damage of the same type as the wearer. 
You can obtain this Light Cone from the Starlight Exchange shop for 600 Undying Starlight. Alternatively, you can opt for "Warmth Shortens Cold Nights," which is available by reaching level 30 on the Battle Pass.
Read More: The Stellaron Hunters In Honkai: Star Rail – A Closer Look
Therefore, in Honkai: Star Rail, Lynx shines as a versatile and potent healer. She can turn the tide in your favor with her unique abilities. Don't miss the opportunity to add this exceptional character to your party. And her Quantum element is a bonus to players who don't have one.