Amazon Spain has leaked the upcoming Skull Island: Rise of Kong game. Players take on the role of Kong in Skull Island: Rise of Kong, an action-adventure game, as he seeks retribution for the death of his parents at the hands of Gaw.
Players will acquire new skills as they go through the game and engage in difficult boss battles. There are many different types of landscapes on the Skull Island map, including caverns, bogs, and jungles. It is published by GameMill Entertainment, and Iguanabee contributed to its creation. On the PS4, PS5, Xbox One, Xbox Series X|S, PC, and Nintendo Switch, the game is scheduled to launch in the autumn.
What do we know from the leak of the Skull Island Kong game?
Reddit user u/Jeracobra posted on r/GamingLeaksAndRumors about Amazon Spain. Skull Island: Rise of Kong, developed by GameMill Entertainment, and the first screenshots are available. The game's description reads a third-person action-adventure where players will seek vengeance for Kong's parents' death.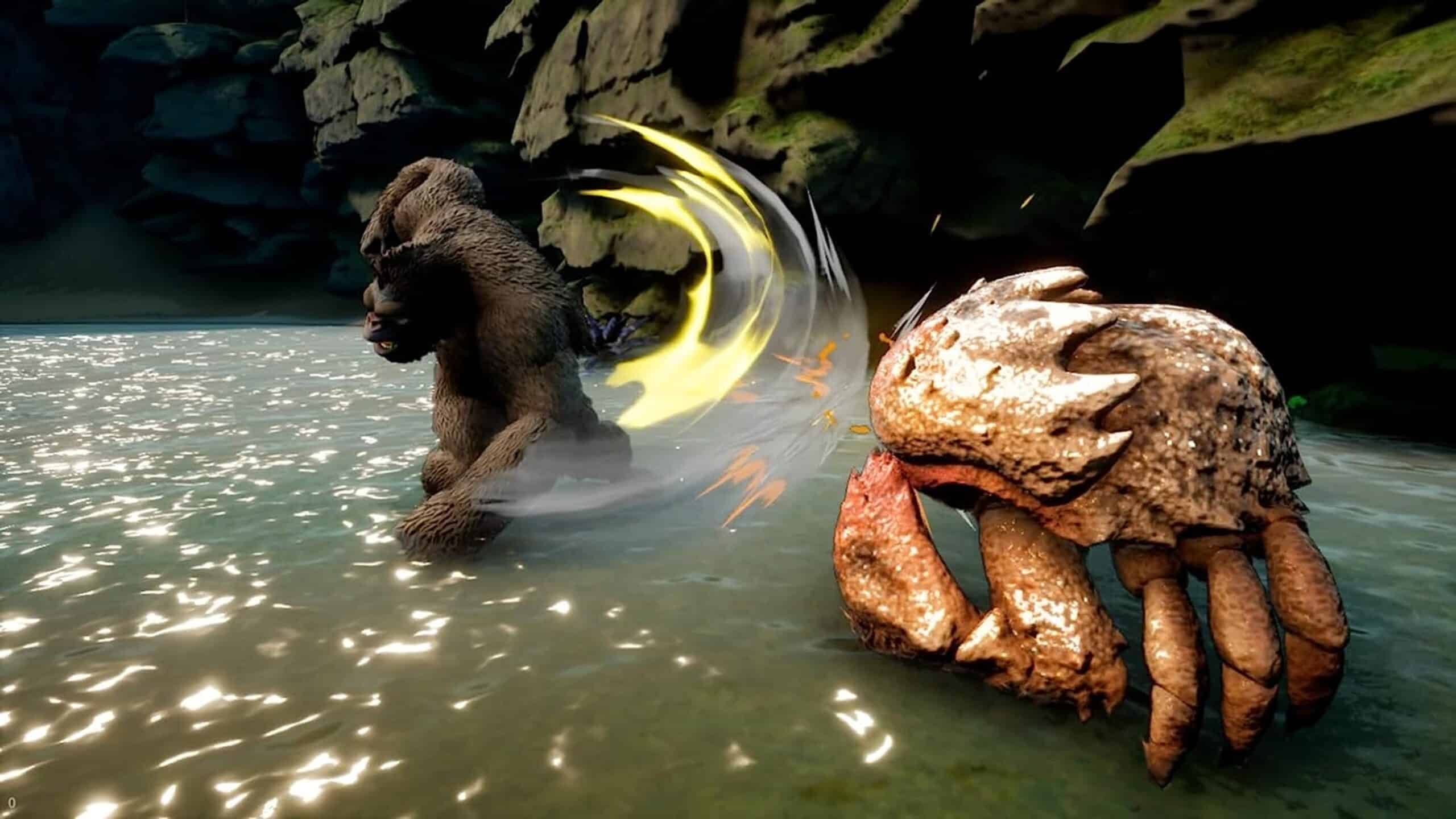 Players must battle hordes of primal creatures and overcome their foe's minions to claim the throne of Skull Island. Moreover, they will unveil the island's hidden past and enigmas while traversing through swamps, waterfalls, jungles, and skullite-filled caves.
Skull Island: Rise of Kong uses a colorful graphical style that is aesthetically pleasing, as a cross-gen title. It's important to control expectations since they can fall short of what one would anticipate from a triple-A Monsterverse game. Fans nevertheless look forward to engaging in spectacular combat with the game's foes in spite of this.
Playing as Kong gives the thrilling chance to exact revenge on the fearsome saurians. Nevertheless, King Kong fans will undoubtedly pay attention when the game launches this autumn on the PS4, PS5, Xbox One, Xbox Series X|S, PC, and Nintendo Switch.
Read More: The time when Godzilla and Kong came to Warzone
Fans have voiced their disappointment towards the game, especially towards the game's graphics. Some of them stated that the game looks like a Gamecube game. We don't have any official release date, however, fans claim that this game will provide a fitting challenge to the Gollum game, released earlier this year.