Genshin Impact fans are excited about the upcoming 4.2 update. A few leaks have uncovered details about fresh locations on the horizon. The Erinyes Forest and Morte Region are set to expand the game's map.
These maps will offer players new territories to explore. While these names might evolve before the official release, let's investigate the leaks and rumors surrounding these intriguing additions.
Unveiling the New Map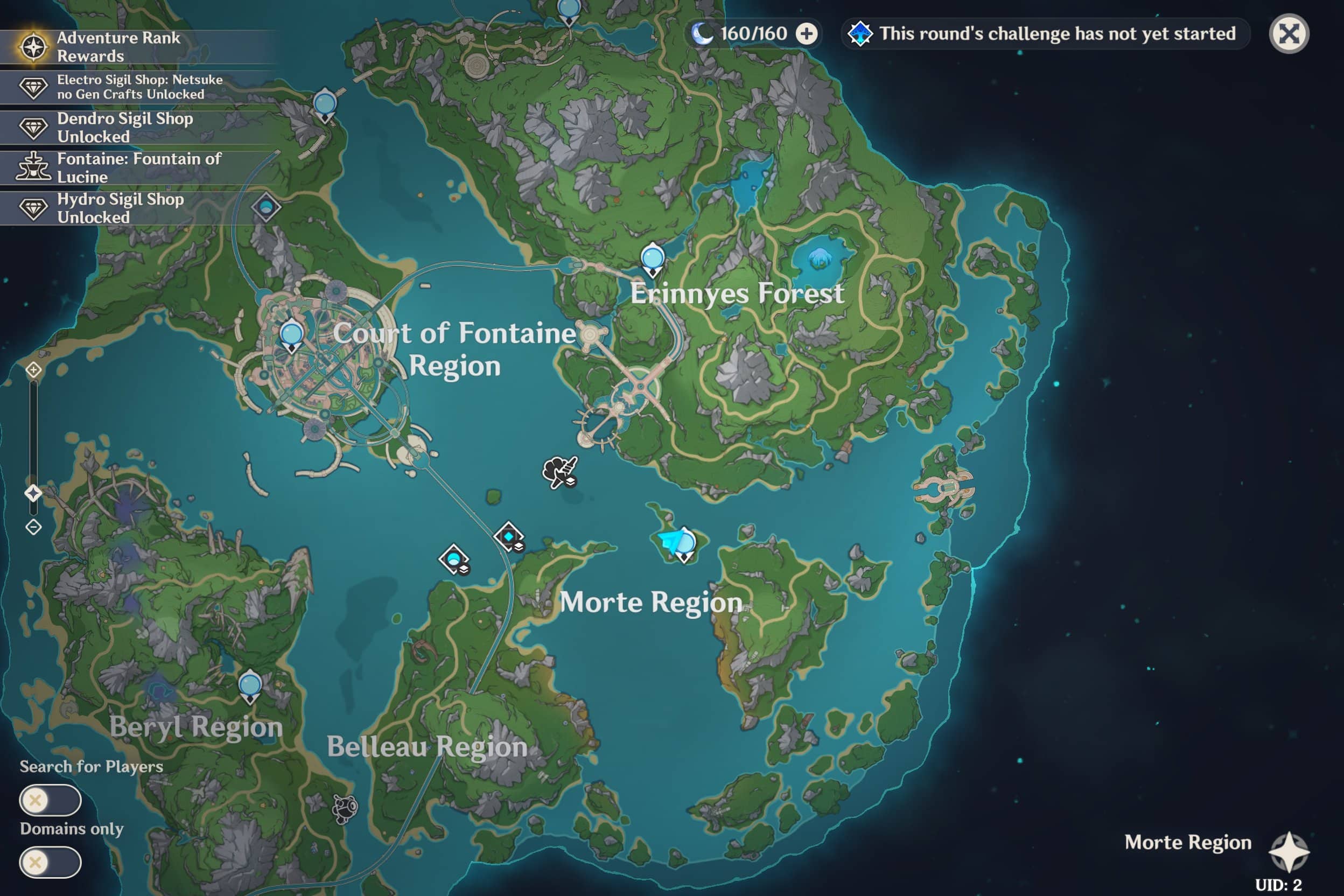 In Genshin Impact 4.2, the Erinyes Forest and Morte Region take center stage. Erinnyes Forest graces the northern part of the expanding map, while the Morte Region finds its place in the south. To dive deeper into these areas, let's explore some of the smaller parts of Erinnyes Forest:
Loch Urania

Weeping Willow of the Lake

Foggy Forest Path

Lumidouce Harbor
The Statue of the Seven for Erinnyes Forest appears east of the Marcotte Station. On the other hand, the Morte Region houses another Statue of the Seven, seemingly positioned southwest of the new Foggy Forest Path. The Morte Region features the following areas:
East Slopes of Mont Automnequi

Fort Charybdis Ruins
Moreover, the Morte Region boasts underground segments, offering players an exciting subterranean experience. Six underground Teleport Waypoints will be rumored to be scattered across the map. Exploration lovers can expect a deeper dive into the land of Fontaine in this upcoming update.
Gameplay Insights
Leaked gameplay videos provide an exciting glimpse into the Genshin Impact 4.2 map. One example offers nearly nine minutes of exploration, allowing players to immerse themselves in this new world. It's essential to note that this footage showcases an empty map version, with further features expected in the finalized release.
Another leak showcases underwater exploration, offering an extended look at the 4.2 environment. Similar to the previous leak, this footage features an empty overworld, but it offers valuable insight into the territories awaiting players in the forthcoming update.

Note: These videos are currently unavailable. You need to wait till any more new videos of these regions get leaked.
Anticipating the Expansion
A map expansion in Genshin Impact is a special occasion for players. Erinnyes Forest and Morte Region promises abundant content for adventurers to savor upon their official release, expected around November 8, 2023. 
Read More: Top 10 Things About Dainsleif- Genshin Impact
Therefore, Genshin Impact 4.2's leaked content, featuring the Erinyes Forest and Morte Region, hints at thrilling new areas for players to explore. While these leaks provide an enticing preview, it's crucial to remember that the final version may differ. As the release date approaches, players can eagerly await the opportunity to immerse themselves in these uncharted lands.