The trial of Microsoft vs FTC, which will determine Microsoft's acquisition of Blizzard, has revealed numerous sensitive documents. Microsoft's acquisition plans reveal intentions to expand the Xbox Game Pass Library by acquiring multiple companies. Two of these companies were Bungie and Sega, and the plans were made as early as 2020. Sega, a Japanese multinational, created iconic games like Sonic, Yakuza, and Total War. Bungie, an American company, has earned renown for developing the franchises Destiny and Halo.
What do we know about the considered acquisition of Bungie and Sega?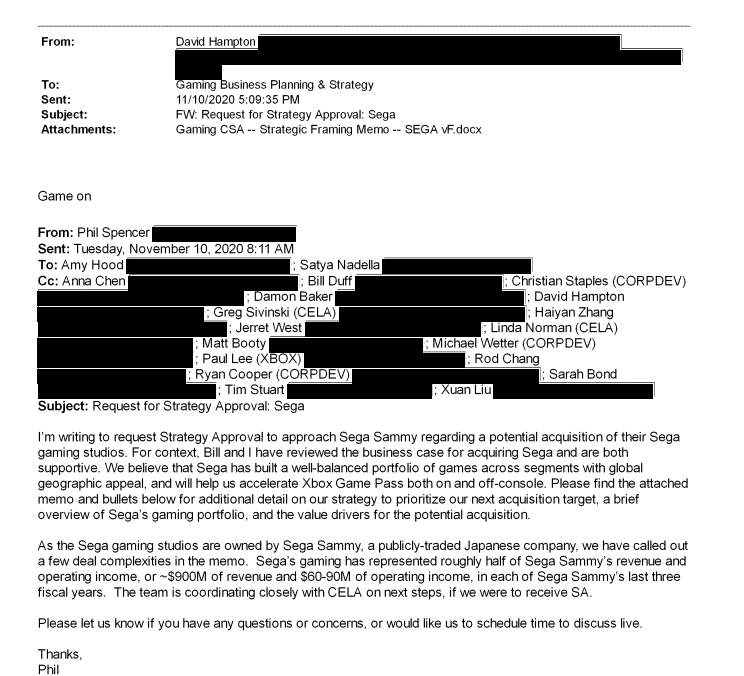 In a 2020 email, Phil expressed interest in Sega's diverse game portfolio, foreseeing its potential to boost Xbox Game Pass sales worldwide. Sega Gaming Studios, a division of publicly traded Sega Sammy, generates the majority of its revenue. The sender also included Microsoft CFO, Amy Hood, in the recipients of this email.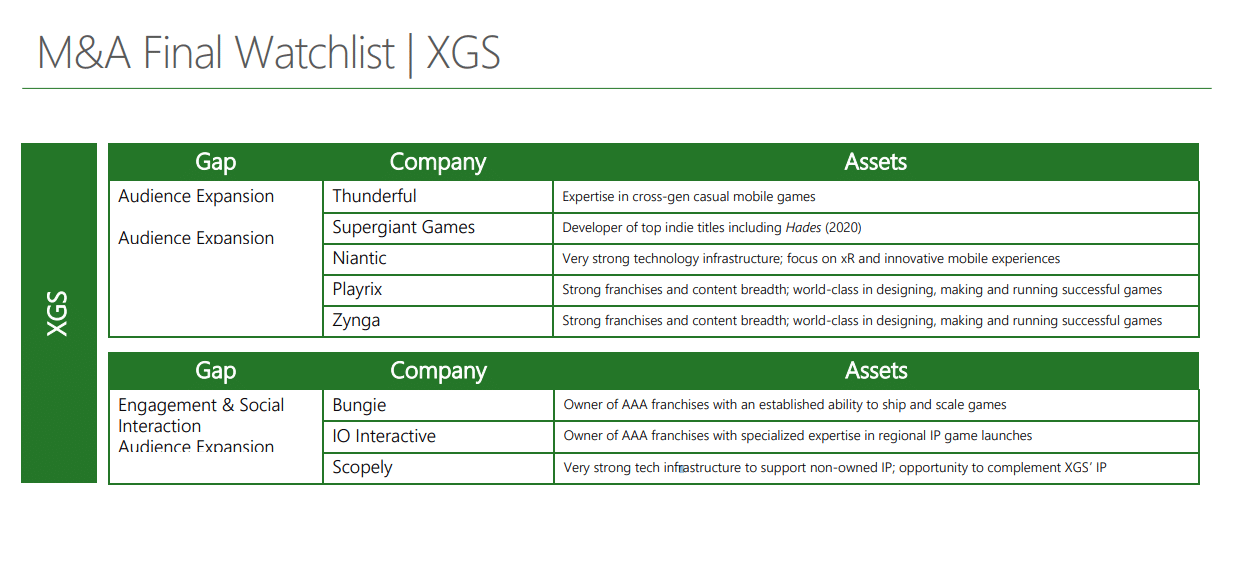 Sony acquired Bungie last year in a $3.6 billion deal, incorporating them into their company. This came after soon after Microsoft had announced its intention to acquire Activision Blizzard. Microsoft soon after explored its intention to acquire Zynga, to get a grasp on mobile gaming, and make an audience expansion into the mobile gaming domain. However, Take-Two Interactive acquired Zynga in a $12.7 billion deal. Take-Two Interactive is a software company with major stakes in Rockstar Games, 2K games, etc.
However, it seems the Sega acquisition being one of the more considerable fell off due to a lack of similar outlook on their current audience which is mostly Playstation and Nintendo players. Sega. They recently announced that they will be acquiring the studio behind Angry Birds, Rovio.
Microsoft's aggressive acquisition strategy will definitely see a dip in Sony losing its popularity if they fail to keep up coming up with more exclusive and interesting franchises. Playstation Studio's last two acquisitions were Haven Studios and Firewalk Studios. The former is proficient in making remakes such as Demon Souls and the Nathan Drake collection.