Just a month ago, Ubisoft delighted fans with the revelation of "Star Wars Outlaws," an extraordinary single-player Star Wars game. For those curious about the immense scale of the game's planets, Ubisoft's Massive Entertainment has revealed invaluable insights.
Julian Gerighty, the game's creative director, divulged the latest details in a recent EDGE magazine edition (#387). According to him, each planet in the game boasts an expansive landscape that will make traveling through it feel like an epic "journey," even when using high-speed vehicles. This means players can expect a truly immersive and vast experience as they explore the galaxy in "Star Wars Outlaws."
What do we know about the new Handcrafted Locations?
Julian mentions that each planet in the game is extensive enough that traversing it would be akin to an exciting "journey," even when using fast vehicles. In contrast, Assassin's Creed: Odyssey had planets that were equivalent in size to two or three zones. Every location is "painstakingly crafted," Gerighty emphasized that the team has not procedurally generated the entire world.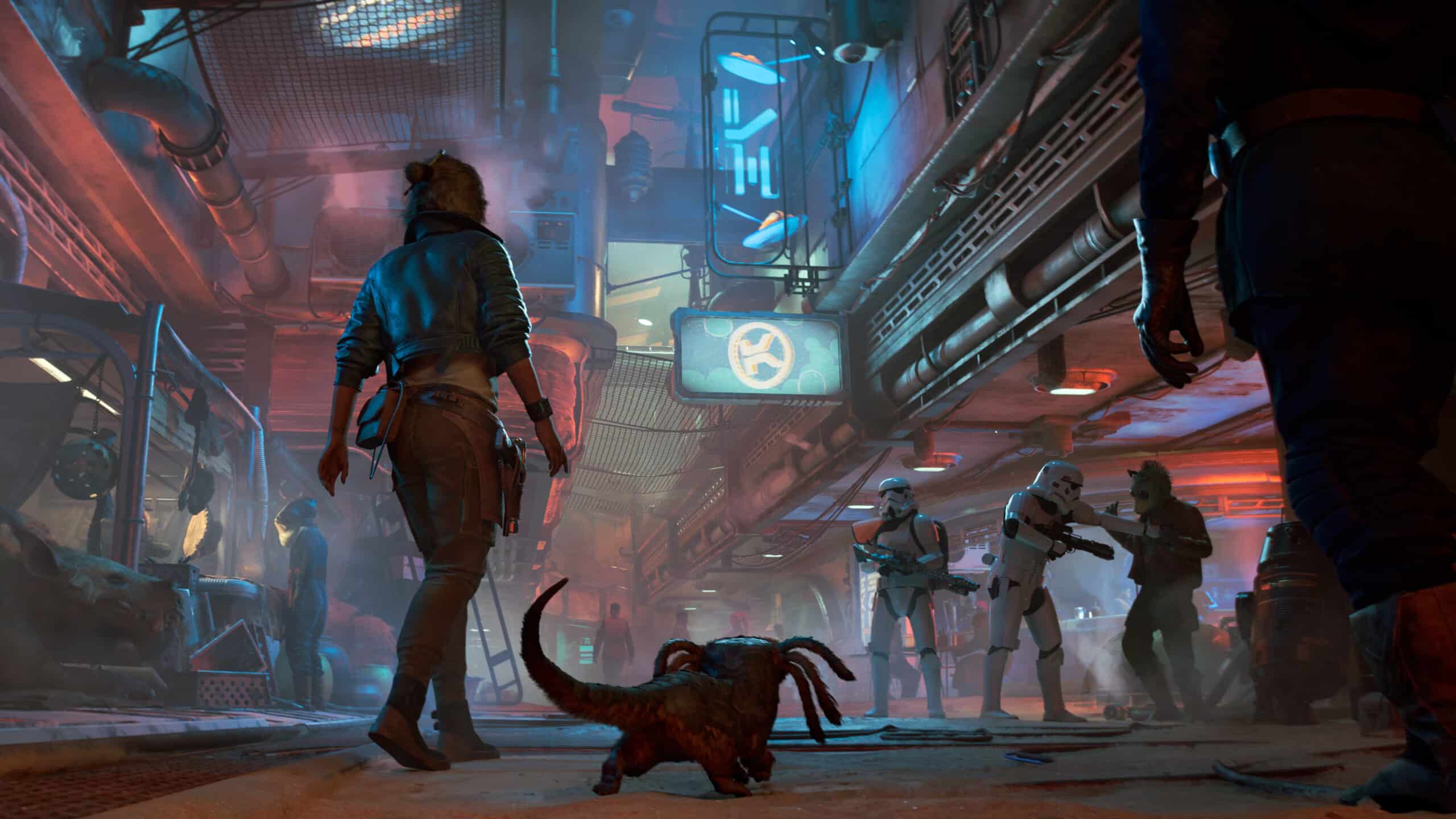 Gerighty further elaborates on the compelling features that players can expect in the forthcoming Star Wars game. Notably, the game will grant players full freedom of approach during encounters, allowing them to devise their strategies and tactics. Additionally, a captivating bounty system will be in place, intricately tied to faction reputation, creating dynamic and engaging gameplay scenarios. Furthermore, the game's limited travel space, encompassing designated landing and take-off zones, will add to the immersive experience.
He also emphasized a very affluent companion system, with Nix, resembling Watch Dog's Spiderbot. They can also be used to attack enemies, pick up weapons, and create distractions. Targeting enemies that are out of range is also possible with Nix. He says prequels have heavily inspired the game. One of the features that we can see the inspiration in is the simplicity of Vaas' ship. Prequels will contribute to the design of the droid that accompanies her.
Star Wars Outlaws will release in 2024, as of now for PlayStation 5, Xbox Series X and Series S, and Microsoft Windows.