One of our favorite Archons is back for a rerun, Zhongli. In the world of Genshin Impact, The most awaited Zhongli rerun banner is coming back with version 4.0. Zhongli, the Geo Archon, has always been a trump card for many players in the game. He has become a crucial part of the game's meta with his unbreakable shield and huge elemental burst damage. 
Let's explore five reasons all players should wish on the Zhongli banner in Genshin Impact. 
5 reasons to pull on the Zhongli banner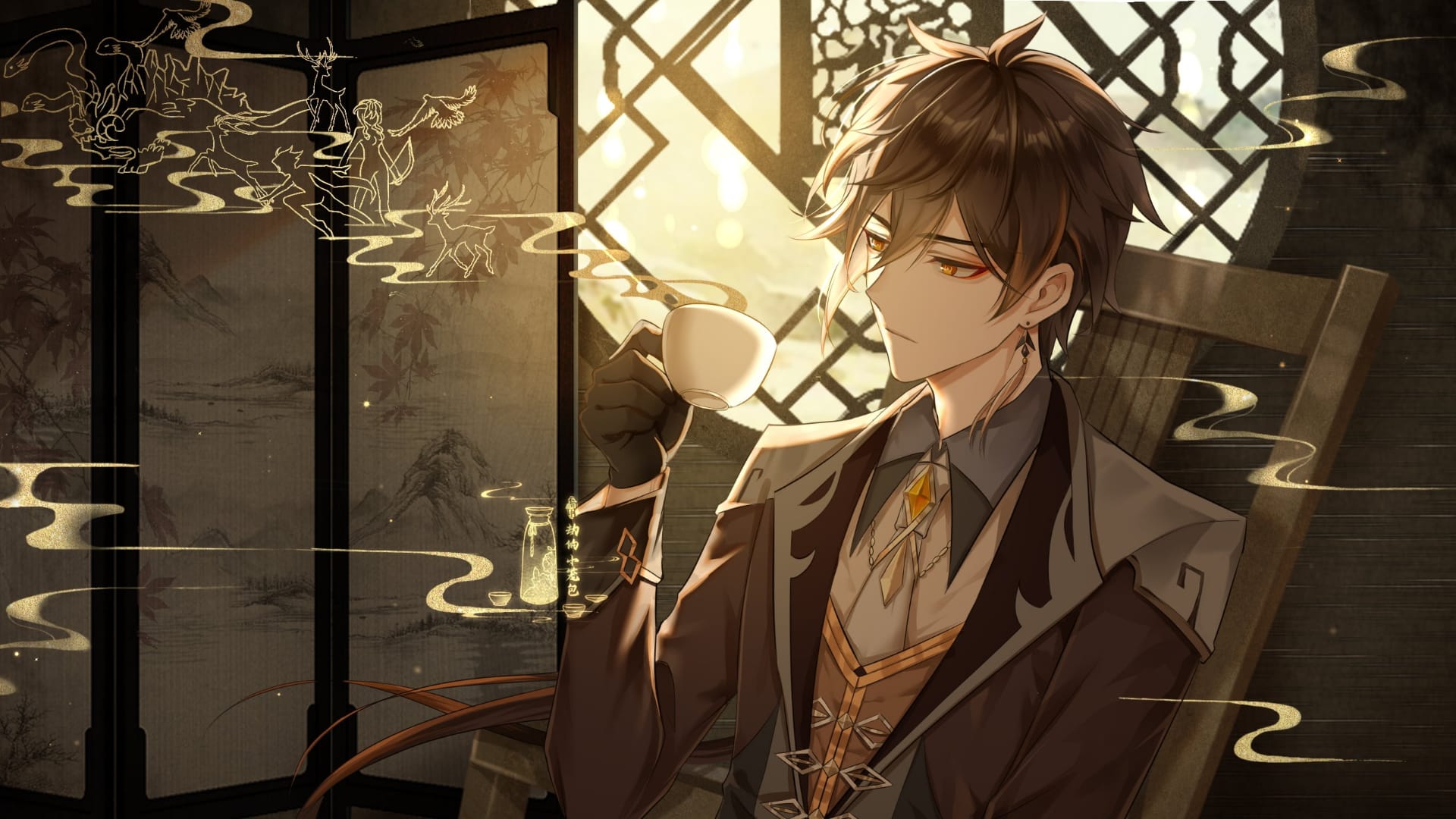 Zhongli is famous for his incredibly strong shield, thanks to his Geo element. His shields are extra strong with a whopping 150% bonus. With the right build, players can maintain this shield constantly, considered a never-ending shield. Therefore, Zhongli is useful in weekly domains like Azdaha's Trounce Domain and Spiral Abyss. 
But there is more to his shields. It also weakens enemies, making them more vulnerable to physical and elemental damage. This subtle boost can enhance your DPS's damage output. 
Zhongli is not limited to just being a shield provider. He is a versatile character who can take on various roles in your party. It all depends on how you build his kit. Zhongli can be used as a Geo DPS, a physical carry DPS, burst support, or a hybrid DPS. He can do it all. Zhongli's ability to adapt makes him one of the most admired characters in the game. 
Powerful Elemental Burst-
Zhongli's Elemental Skill creates shields, but his Elemental Burst unleashes a devastating meteor from the sky, which deals a huge Geo damage. This ability also petrifies enemies. (not bosses), giving you a moment to deal extra damage and avoid attacks. 
With little investment at high AR, Zhongli can deal up to 50-60k damage with his Elemental Burst. With him in your team, you can easily win every battle. That's all a dedicated Genshin player wants. His burst has a low cost of just 40 energy, allowing you to use it frequently without the need for excessive Energy Recharge.
Equips Easily

–
Zhongli is quite versatile. Players can choose different types of builds to suit their team. For a solid shielder, you only need to give me a full stack of HP with HP/HP/HP artifacts. The best artifact set will be Tenacity of Millilith for him. Zhongli's ideal weapon for this role is the 3-star Polarm, Black Tessel, which has HP% in its main stat. 
Read More: Genshin Impact Bringing In New Weapon Upgrade 
Because of his Geo element and flexible playstyle, he can fit all Genshin Impact teams. He will protect your characters from enemies while constantly dealing damage to the enemies. Wishing on his banner for all the new and old players who don't have him is crucial. You can also manage a mono-Geo team with Itto, Gorou, Albedo, and Zhongli. 
In conclusion, Zhongli is more than a character; he is a cheat code in Genshin Impact. He will boost your gameplay and also make battles easy. Zhongli's return in 4.0 is a sign for you to pull him. He is the best support character for your team.