Genshin Impact fans are excited about the arrival of a mysterious magician named Lyney with 4.0 update. The character is a 5-star rarity Pyro character who mains bow as his main weapon and features an incredible set of abilities for interesting playstyles.
Lyney is the Pyro version of Ganyu, a Cryo Bow user. We know that Ganyu is a really good character in Genshin Impact. Therefore, let's find out why you might want to use your saved Primogems to pull for our new fiery magician, Lyney. 
Reasons To Wish On Lyney's Banner In Genshin Impact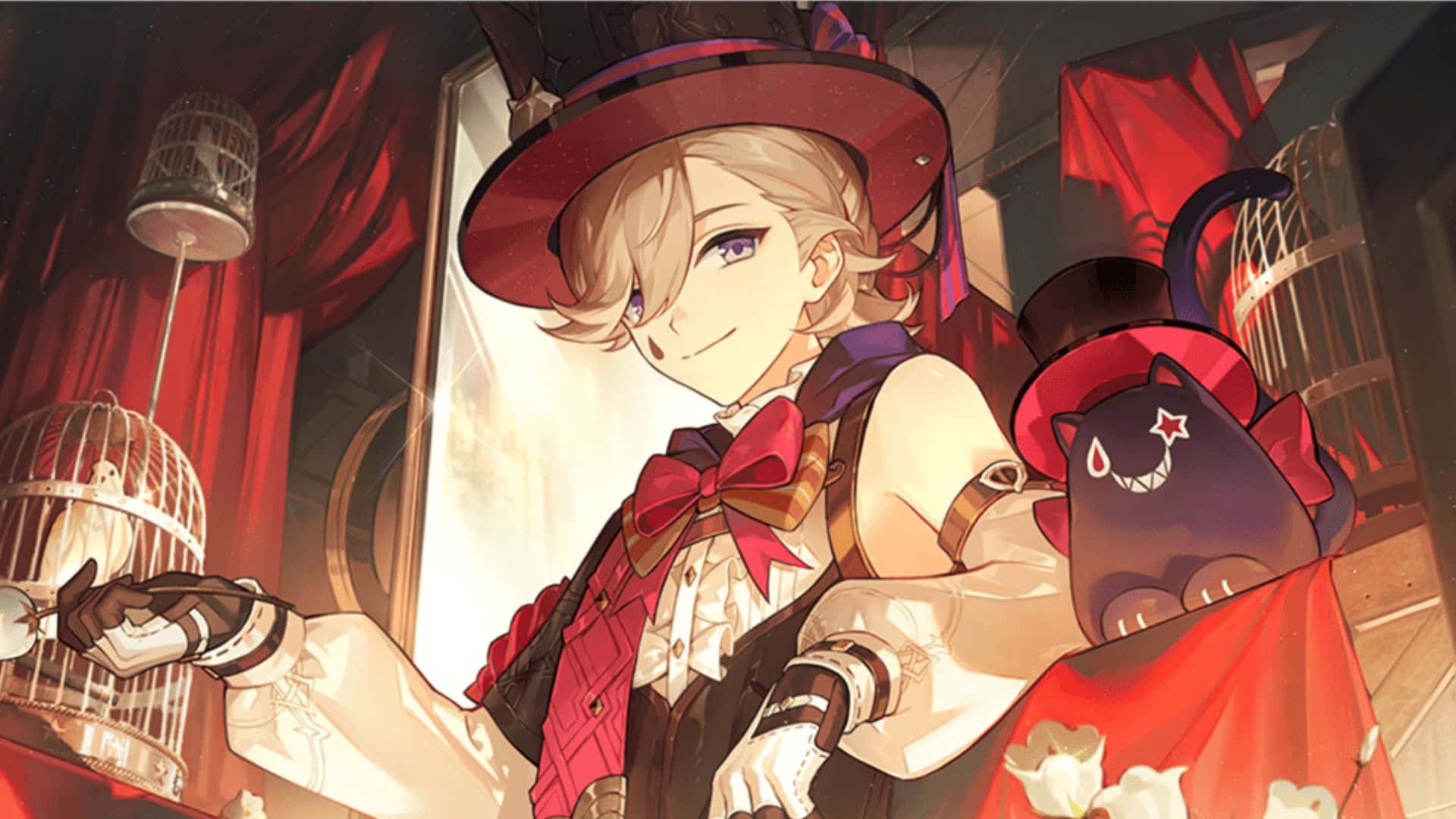 1) Lyney is a Special 5-star character-
Lyney is the first 5-star character from Fontaine, and he will be the only one for version 4.0. Fountain is known for its unique movement mechanics, and the characters can now go underwater and discover new areas. Therefore, having a character from there could help you in many game parts, like exploring and following the story. 
2) New Mechanism: Ousia and Pneuma-
Genshin Impact is adding two new special effects to the game: Ousia and Pneuma. These effects will be a big part of the adventures and battles in Fontaine. Only Fontain's characters will have the ability to perform these effects. Lyney, a 5-star Fontaine character, can perform these effects and will be a big help in the game for players. Therefore, pulling a 5-star character from Fontaine early in the game can be helpful for you.
3) Lyney is Great for Everyone-
Lyney is a good choice for all the players who don't spend money in the game (F2P players). His moves rely on charged attacks, similar to Ganyu, which results in dealing high damage to the enemies. If you have 4-star weapons like Prototype Crescent or The Stringless, they will work well for Lyney's attack and make him stronger.  In addition, you can build him with any good 4-star weapon that goes with his kit. 
4) Powerful Pyro Abilities-
Lyney deals big damage with his Pyro powers and works well with other characters. Only a few Pyro characters can deal a lot of damage. Also, as his playstyle is similar to Ganyu's, players do not need close combat. Teaming Lyney with Xiangling or Bennett can make his power even stronger. 
5) Unique and Fun Gameplay-
Having fun is equally as important as winning battles when playing as Lyney. Lyney's standard attack turns him into a playing card, which is visually appealing. His fighting technique is distinctive and interesting to watch compared to other characters.
Lyney transforms into the Grin-Malkin Hat when he performs his Elemental Burst, which adds a lot of strategy to the game. The adversaries take a tonne of damage from his burst as well.
Read More: What Made Genshin Impact Game So Addictive?
6) Lyney Can Take Care of Himself
Lyney isn't just strong in battles and can heal himself. Like Hu Tao, his Elemental Burst consumes HP and heals him when it ends. His HP consumption helps in boosting his damage. It means he can keep fighting longer without needing to heal himself with any support character or items. 
Ultimately, Lyney is a fantastic character choice for Genshin Impact 4.0. Whether playing the game or exploring the planet, he is strong, entertaining to play with, and offers a special touch. Everything is within Lyney's capabilities. So, if you're wondering whether you should purchase Lyney in version 4.0, the answer is an unequivocal YES.