Disclaimer: The purpose of this essay is to explore the ways in which different video games use bloodshed to convey a lesson of nonviolence. In this essay, extreme instances of video game brutality would be discussed, and their cumulative impact on the plot and characterization of a title will be examined in depth. There will be spoilers for every game mentioned.
The prevalence of aggression in video games is well-known. Violent acts are defined by Merriam-Webster as "the exercise of bodily action so as to harm, mistreat, hurt, or demolish". Violence is a common means of conveying tension, whether it's hopping on goombas in the classic Super Mario Bros. or decapitating an opponent in Mortal Kombat 11.
Cruelty Squad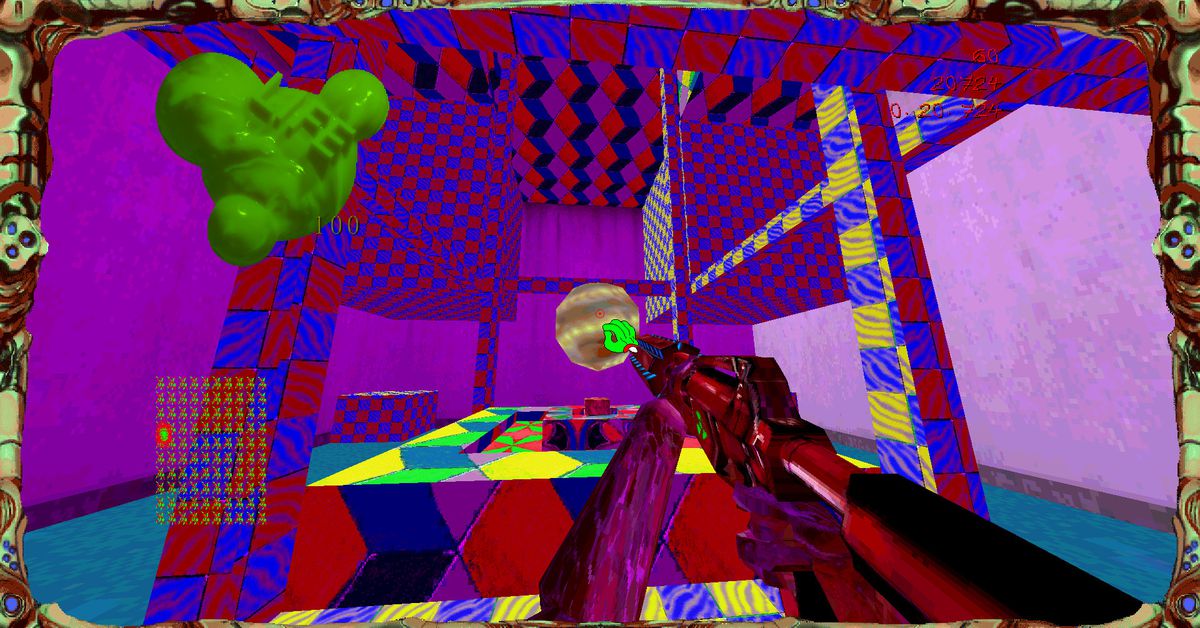 "See, people with power understand exactly one thing: violence."
Cruelty Squad's use of brutality is among the most sarcastic and destructive in the industry. When you run Cruelty Squad, you'll be playing as an uber-hitman, specifically attacking those that threaten the standing of rich individuals. You begin each stage with the goal to kill a certain number of enemies.
Almost all of these killings are motivated by a desire to safeguard or manipulate the worth of money, particularly in the biotechnology sector. There are armed soldiers standing in your way, ready to open fire at any moment without hesitation. To increase their chances of victory, the player may stockpile a variety of guns and gadgets.
All entities in a level are subject to the same set of rules. You may all die in a split second, and mortality is seldom represented as anything other than a merciless act of violence. Your demise in the gameplay would always be accompanied by an eruption of body horror. Opponents only have a brief moment to murder you, thus it's in your best interest to be as quick and effective as possible while dealing with them.
There is a good chance that there will be a burst of crimson and intestines in every battle, and dead corpses will often come in the way. In addition, these opponents are several of the few non-player entities in the title that could only be engaged in a fight. They function only to provide a challenge to the gamer. Your mission's completion depends on eliminating all enemies who are still alive.
The non-lethal gun idea is mocked in the title. This non-fatal method is so inconsistent and unsatisfying that it won't be too long before gamers start using much more deadly weaponry to take out their opponents. Talking to people is a waste of time since they are full of foolishness and tend to regurgitate the same lines over and over again. It's a painfully honest conversation on the lack of respect for human life and the desire for more economic opportunity.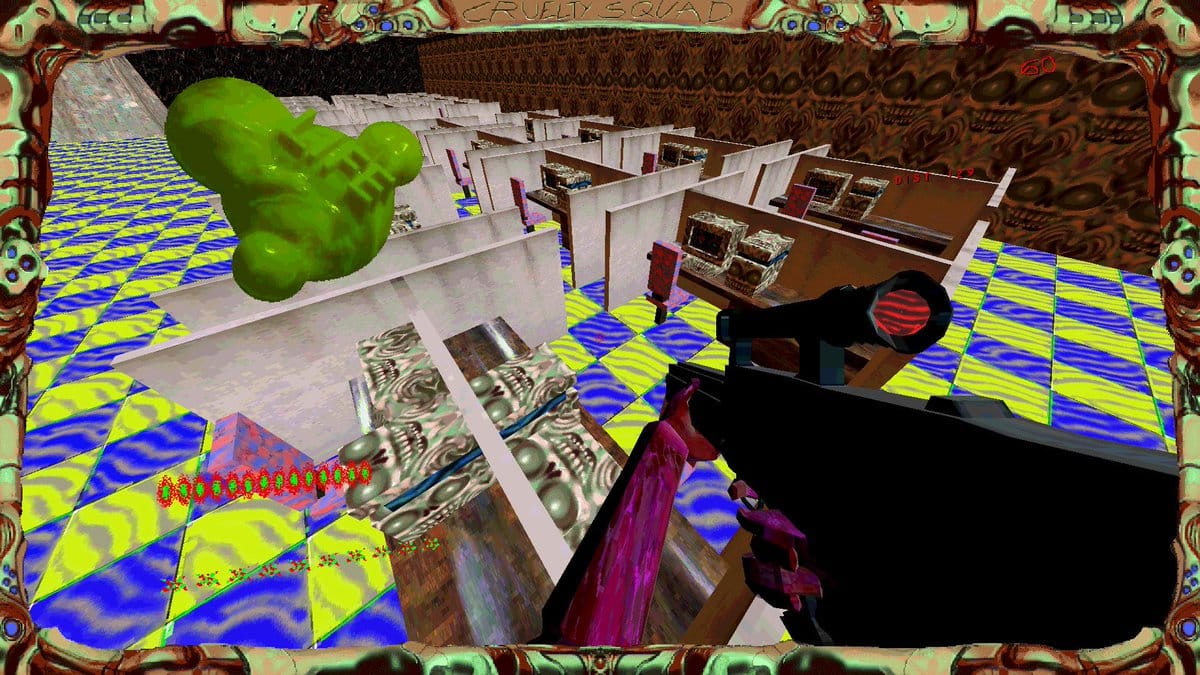 If you murder them by mistake or intentionally, you won't feel any remorse because of their dearth of self-preservation. Characters' psychopathic tendencies are mirrored in the way the public views them. All of the individuals in the gameplay don't walk, appear, or react like normal people. Characters seem to be formed from modeling clay while moving, and their movements are jarringly jerky and overdone. They have been dehumanized to such an insane degree that violence becomes justified in reaction.
The Last of Us Part II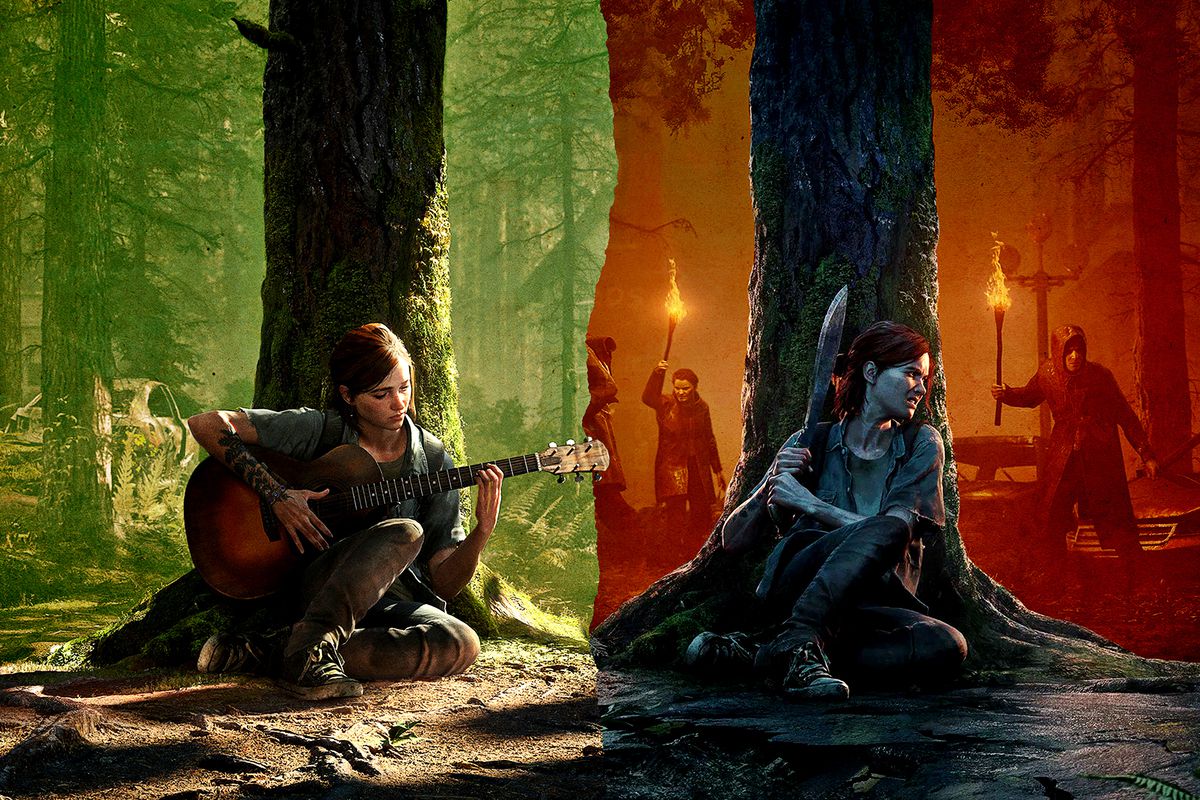 "Anger is an acid that can do more harm to the vessel in which it is stored than to anything on which it is poured."
The Circle of Violence is the central theme of The Last of Us Part II, the most popular videogame on this roster. TLOU2 serves as a brilliant RPG with a strong narrative that depicts Ellie as she seeks vengeance for the horrible murder of her father figure. Aggression in response to aggression would only escalate to more bloodshed, according to the game. In order to do this, the title utilizes narrative beats and gameplay situations.
Have You Read: Dying Light 2: Stay Human Review, An "Ok" Successor to the Brilliant Original
Ellie's quest will expose the player to scenarios where they must fight their way through hazardous territory. Even if slipping past some locations is feasible without injuring anybody, murder would generally be the most expedient method. The player has a variety of weapons at his disposal, including rifles and arrows, as well as melee weapons and shotguns, as well as the ability to use Molotov cocktails to cause confusion among his opponents, and use that confusion to torch them alive.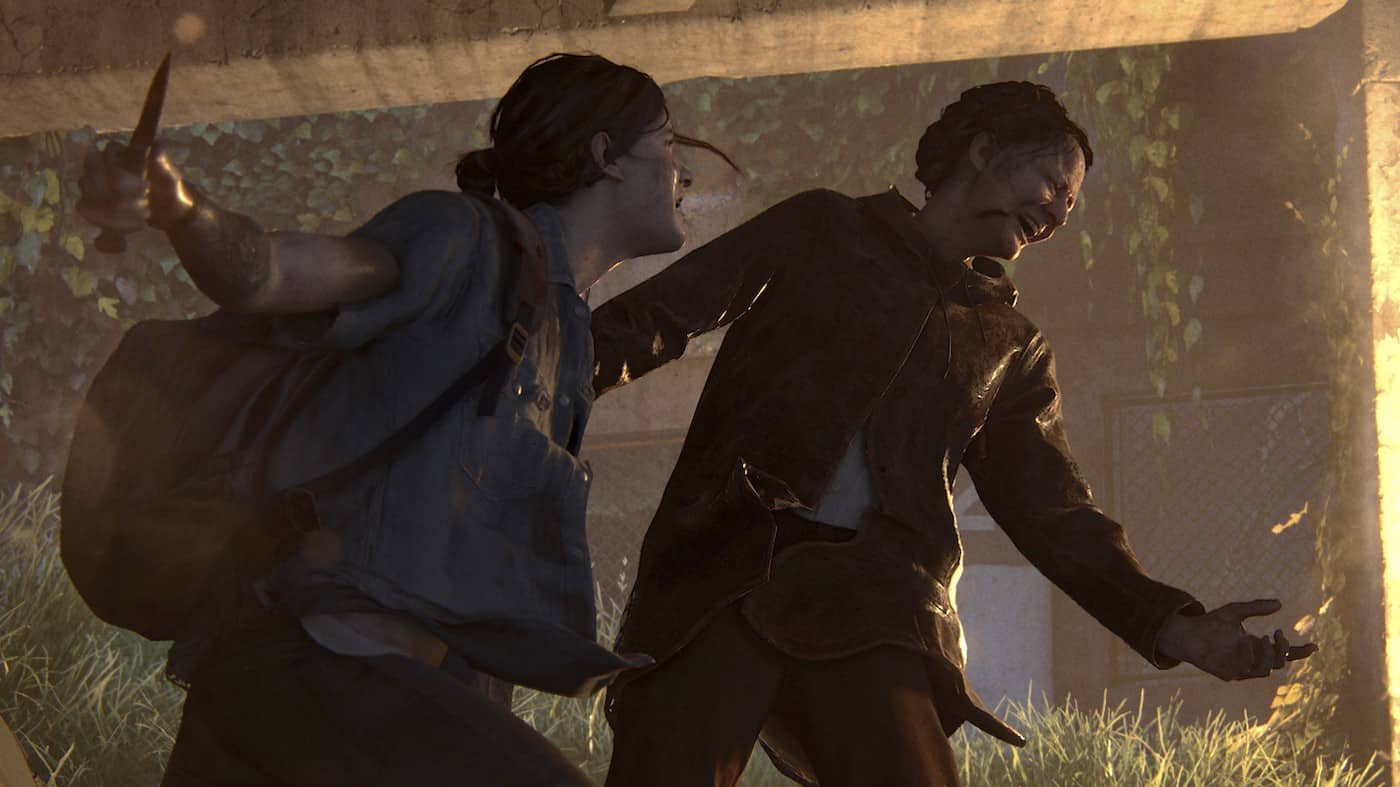 Violent interactions are shown in the most harrowing ways possible. Crying and the echoing of suffering dominate the audio, while the frigid illumination and violent but controlled responses to murder add to the horror for the player. TLOU2's characters are vulnerable. A friend's death might happen in a moment, with no last words or dramatic repercussions.
After being shot in the head, you realize how fragile life can be. To remain on top, you must conduct as much brutality as necessary in an atmosphere that is rife with death and pain. The lesson is conveyed via the brutality in the game. To make it even more ugly and repulsive, the culprits of violence are portrayed as if they were primal beasts.
It is Ellie's need to avenge the death of her long-time caring father that drives her down this path of bloodshed. For Ellie, that path requires a degree of brutality that pushes others to engage in cruelty, as the murderer of Ellie's father figure, Abby, tries to retaliate for being mistreated herself. In addition to gaming, this component of retribution is portrayed.
When a comrade dies in a fight, adversaries will weep and seek retribution against the player. As each opponent has a distinct name, it becomes much more clear and more unpleasant when the interaction between adversaries is so close.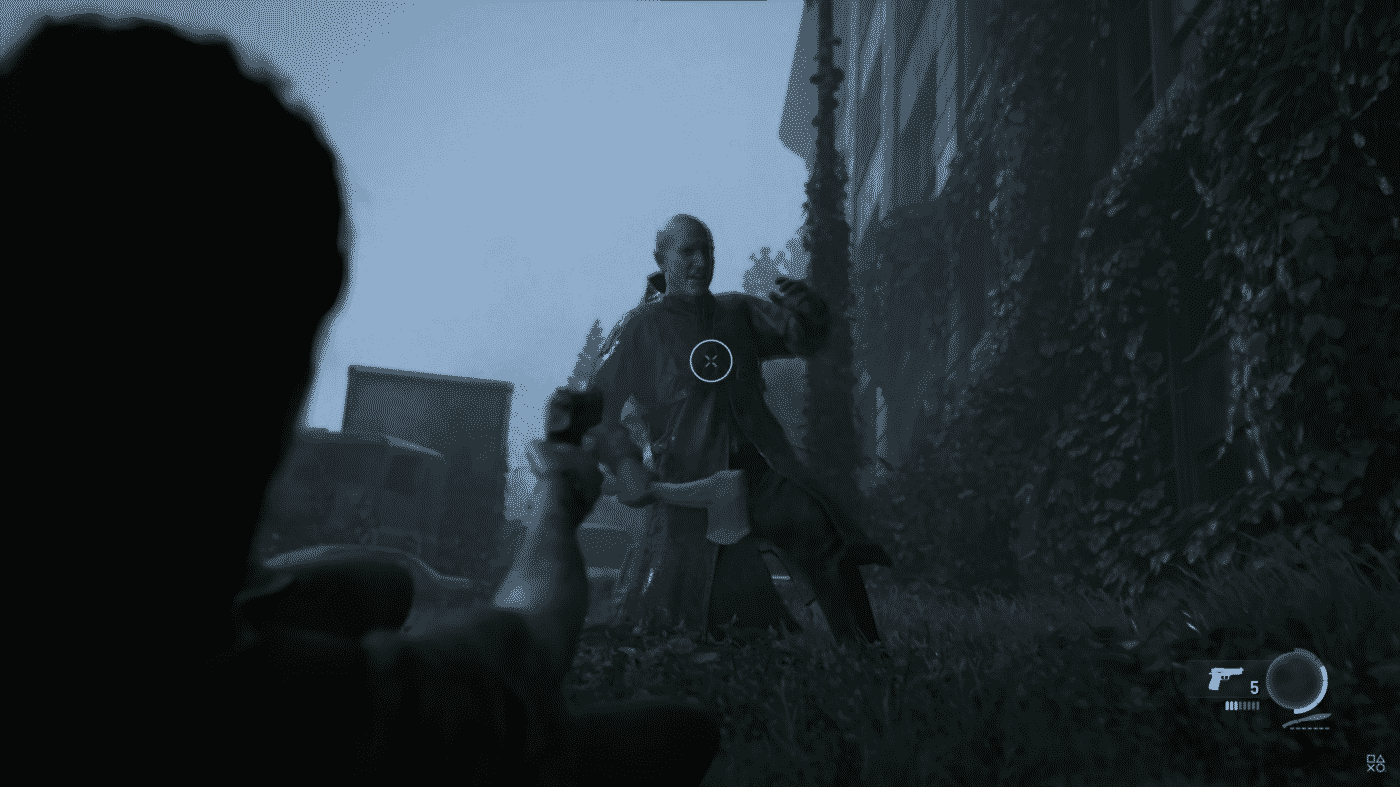 After about a quarter of the total through the gameplay, the player takes control of Abby, the shooter who murdered Ellie's father figure. When operating as Ellie, the player may witness the consequences of their earlier deeds of violence as Abby, underlining the similarity between these two protagonists' struggles with aggression.
One by one, Abby's acquaintances are slain by Ellie, which puts her on a vengeance course of her own against Ellie. By the time the game is through, Ellie has developed post-traumatic stress disorder and has lost the use of one of her fingers. There will be no positive outcome for anybody who embarks on a road of violence. As a result, Ellie lost her ability to communicate via music, as well as her self-confidence.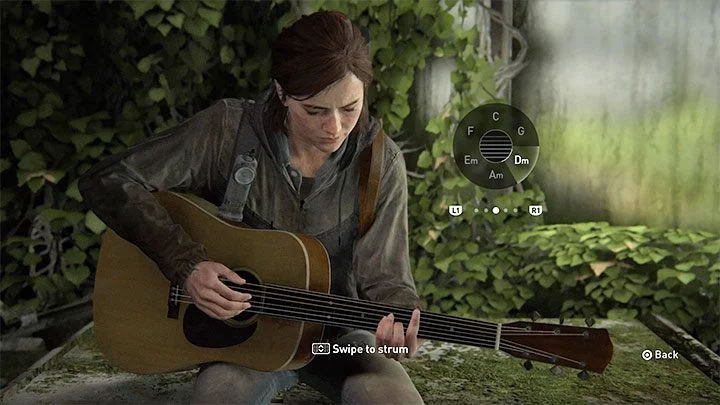 Thus, the anti-violence moral in TLOU2 is conveyed via brutality by establishing a setting that allows the cycle of hatred to infiltrate. Ellie, Abby, and everybody else in TLOU2's universe is filled with wrath, and that rage inspires the host to use as much cruelty as feasible. The destruction irrevocably alters the appearance of all those engaged in it. If you've ever wanted to see violence in action, then you've got to check out The Last of Us 2.
When the player is forced to take part in violence in order to understand what it causes to people who participate in it, it shows violence in a more realistic light. This absorption in violence allows the protagonist to empathize with all of the characters touched by it, allowing them to realize exactly how damaging it is to everybody and everything in the game world. In the end, it's a narrative of anti-violence via violence.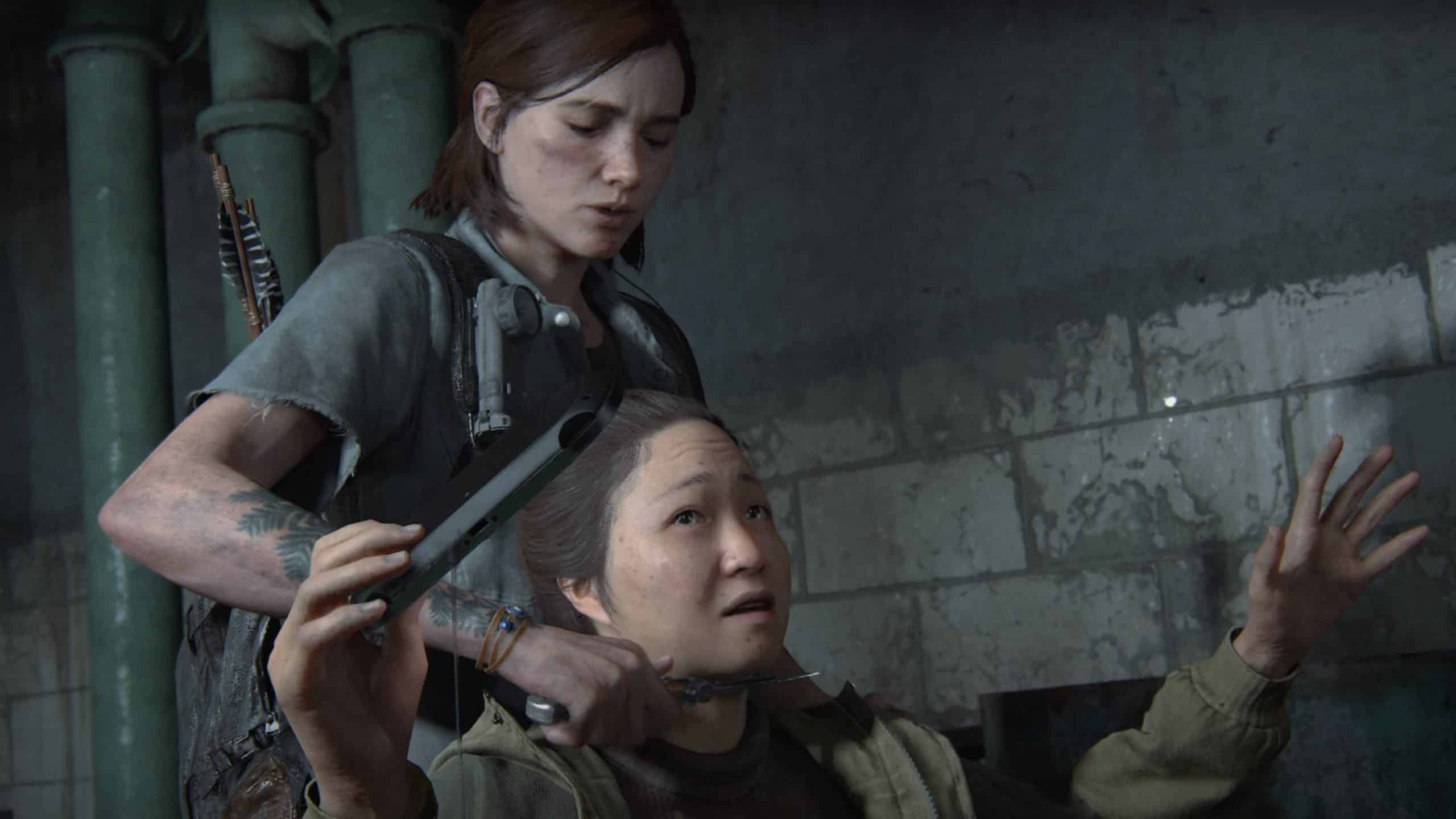 Hotline Miami 2: Wrong Number
"Violence is a disease, a disease that corrupts all who use it regardless of the cause."
Hotline Miami 2 has its place among the most brutal, and violent arcade-shooter ever made to this date.
The scenario of HM2 is non-linear, and the gameplay will go backward and forwards in time to depict the viewpoints of several persons involved in violence. Everything from a Hollywood celebrity to a gangster, from a novelist to a warrior, and from a policeman to a want to be an assassin.
Every stage begins with the player having to eliminate all of the enemies in order to proceed. At the conclusion of each round, the player's rating is based on how much brutality they were capable of committing and how successful they were. Physical munitions are the most effective weapons for gaining points for the player, even if the player just has their bare hands.
Killing adversaries and carrying out executions are two of the finest ways to rack up points. Depending on the weaponry the player is wielding, the delivery will change. An enemy's head only has to be caved in once while using a dagger, as opposed to requiring three clicks when employing a blunt item. It's very uncommon for an enemy to just barely escape a fatal strike, and instead begin creeping to safety on the floor. At this time, the player has a short golden chance to complete the task and earn a larger reward. In Hotline Miami 2, brutality is not just acceptable, it's welcomed.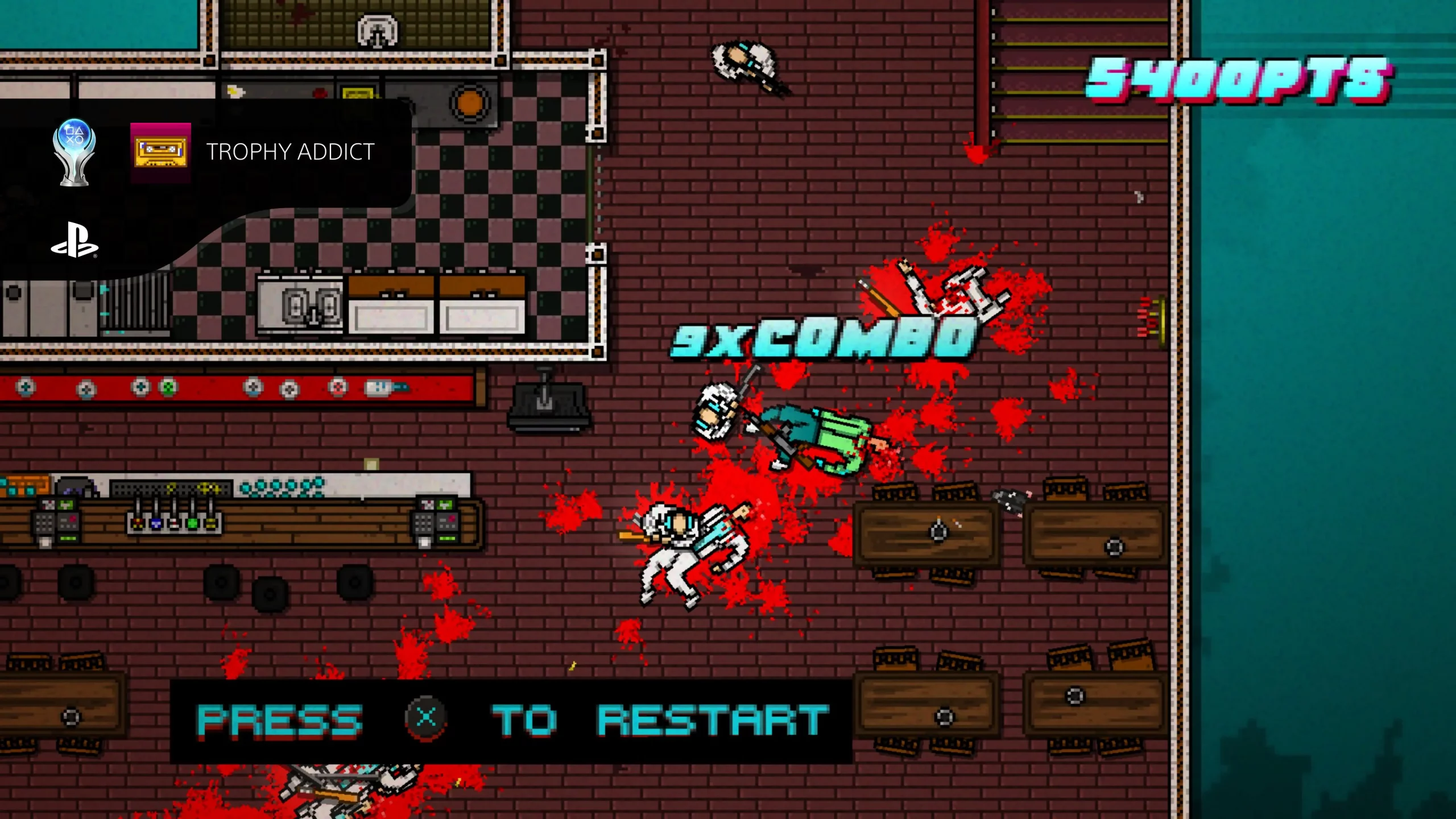 As you take out foes, you'll experience a variety of unpleasant emotions. In order to heighten the player's horror, the game uses ambient sounds like crunching and breaks to accelerate and animate each and every punishment and dead corpse. Once all enemies have been defeated, the music usually ceases, and the player is forced to go all the way back to where they started.
While everything is going on, the tone changes from its regular upbeat, heart-pounding vibe into something more melancholy. A large blood pool generally indicates the location of the player's defeated foes. The player may be prompted to consider the repercussions of their choices because of the abrupt shift in tone.
After then, your rating is computed based on a variety of factors, including the diversity and boldness with which you executed your killings. You're awarded a rating based on your score, and if you don't achieve a perfect one, the player may feel emboldened to go all out on the next try. Every personality in the plot is created to have a unique perspective on brutality, and this is represented in the game's mechanics as well.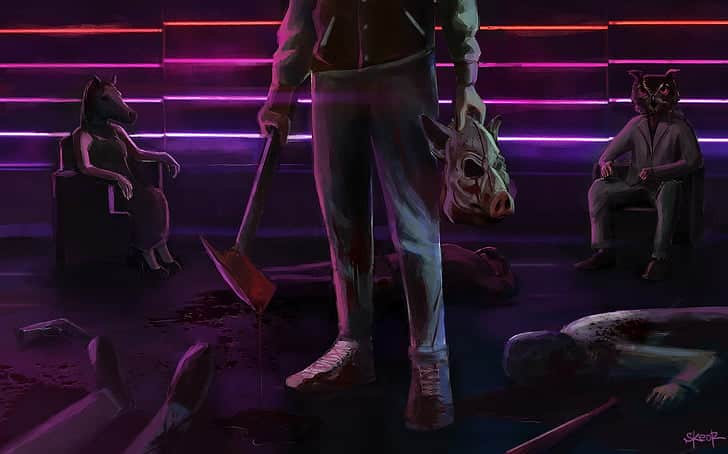 Among other things, the movie star persona claims that being a performer helps him to carry out his violent dreams. The "Fans" gang, so dubbed because of their respect for a preceding game's serial murderer, acts as vigilantes, hunting out and executing criminals for no apparent reason. To save his own life, the warrior is thrust into a fight between the United States and the Soviet Union.
Have You Read: Super Mario Bros 3: Like It Was Yesterday
The writer is one of the most interesting characters in the novel. The author is unable to pick up weapons or sharp things on a regular basis. Only blunt assaults may be used against adversaries, and they cannot be used to kill them. As the writer, gamers may still grab firearms, however, the writer would disable them, earning the player a larger point boost.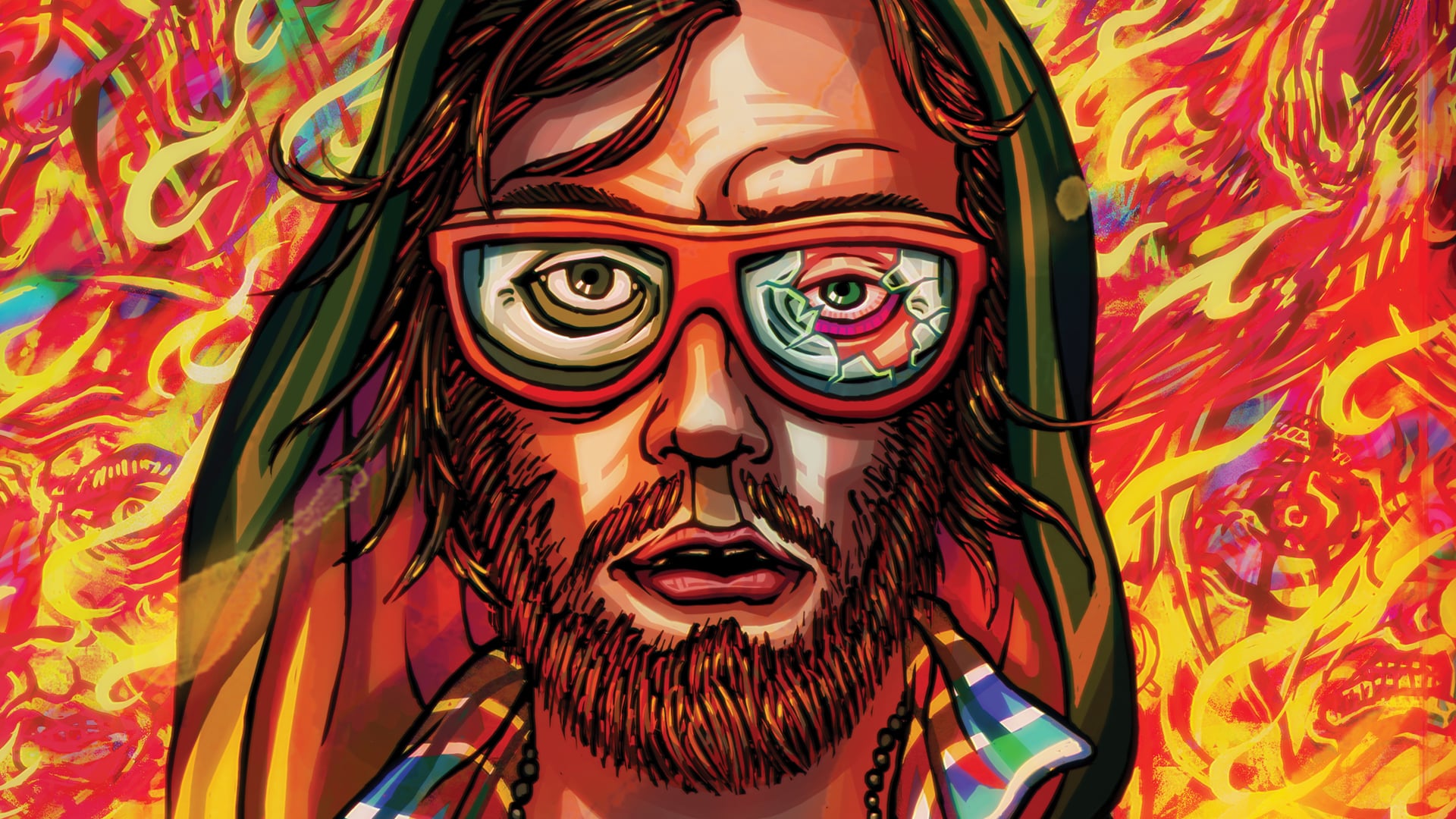 They have the option of enabling the player to experience extreme wrath so that they may play exactly like any other opponent. Because this notion is so at odds with the character's whole nature, the scoring system heavily favors non-lethality in these sections."
Why?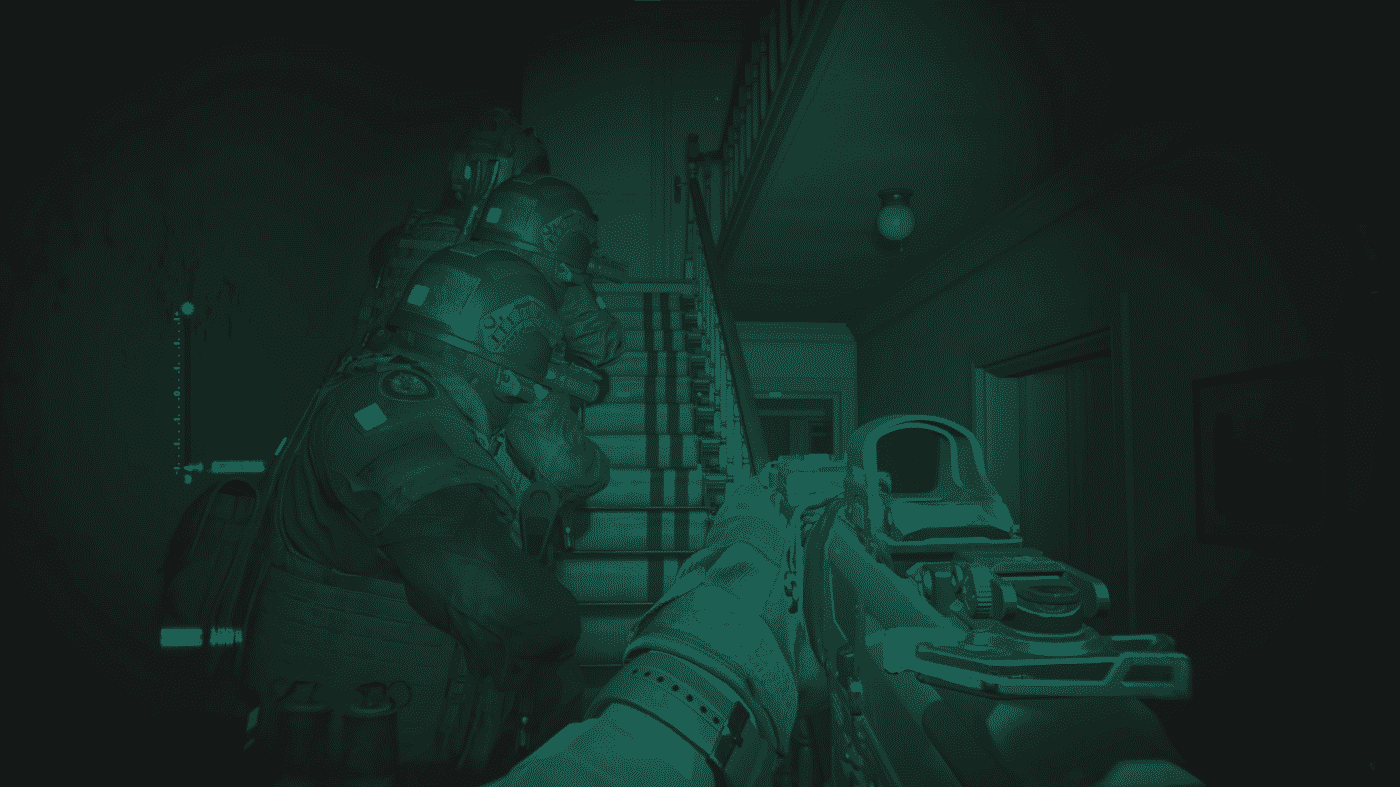 Violence may be interpreted in a variety of ways. In certain video games, violence may be regarded as a kind of judgment since the whole universe is designed around it (Cruelty Squad). Some take a more story-centric approach to brutality, denouncing that viciousness via portrayal and allowing gamers to experience it (The Last of Us Part II).
Violence may be fundamental to certain games' gameplay, with rewards given to players who engage in the most violent behavior imaginable. These games may then examine the oddity of players being rewarded for their violent behavior while avoiding any long-term resolving mechanisms (Hotline Miami 2: Wrong Number).
Violent content is not required in all titles, however, its addition must be done with care and attention. Whenever it pertains to brutality, military shooters are infamous for their ludonarrative dissonance. No one is going to get excited about a game that regards everything like a target in a shooting gallery, and it won't do anything to enhance the tale. At the very worst, it might jeopardize the game's ability to create a gripping tale.