In Genshin Impact, Raiden Shogun is a must-have character from Inazuma. She is an essential character from the electro Nation and the Archon of Inazuma. Her electro application is amazing and can be paired with Nahida if you want to make a Hyper-Bloom team or even a good Taser team.
If you are confused about whether to wish on her rerun banner, here are the top 5 reasons to pull on her rerun banner. 
5 reasons you should get Raiden Shogun from Genshin Impact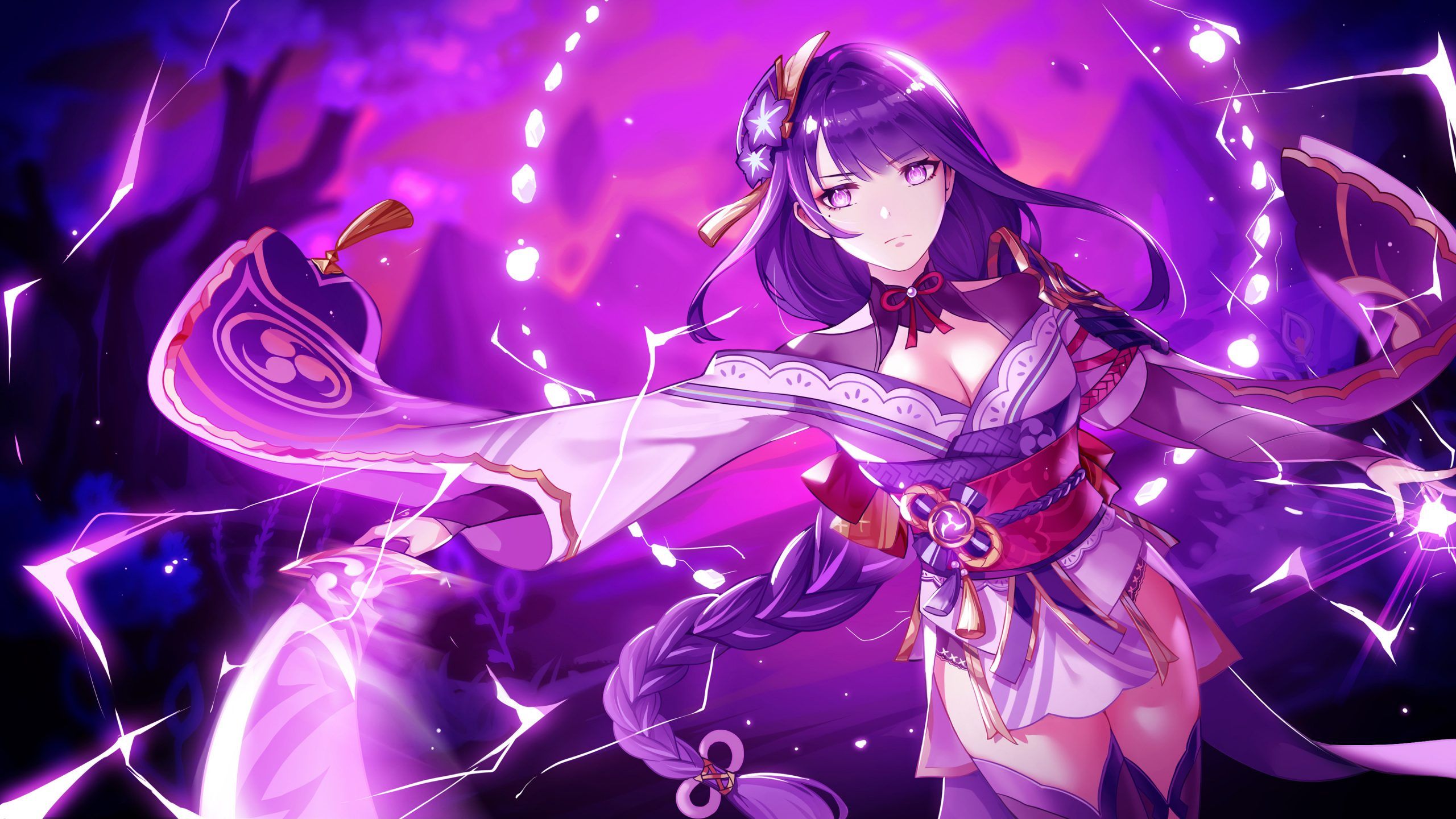 Discounts on Weapon Ascension


In Genshin Impact, upgrading weapons is important to beat tougher enemies. These upgrades sometimes need a huge amount of Mora. But if a player has Raiden Shogun, they will get a 50% discount on weapon ascension such as swords and polearms. It is because Raiden Shogun is a passive "All Preserver."
Electro application


Raiden Shogun is the most powerful electro character in Genshin Impact. She offers amazing electro damage, abundant energy generation, and good elemental reaction. Players can use her in any team. She is versatile, which makes it easier to use. Whether she is on-field or off-field, her electro application never stops. 
Unlimited Elemental Skill


Raiden Shogun's elemental skill, "Baleful Omen," allows her to deal electro damage to any character's basic attack, which triggers instant elemental reactions such as superconduct, aggravate, hyper-bloom, and more. Her all-rounder kit can focus on energy recharge along with amazing electro applications. 
Unique Burst


Raiden Shogun's main playstyle is her off-field support. But when it comes to her ultimate "Musou Shinsetsu," players see her true potential. Her elemental burst swaps her polearm with a purple electro-infused sword. In this form, Raiden Shogun deals with electro damage and regenerates energy for her entire team. 
Eternal Ruler of Inazuma


Raiden Shogun plays a central role in the political issue of Inazuma as she is the Ruler of Inazuma. She is Electro Archon's vessel, making her a goddess among humans. She exists in two forms. Her true form is Ei, and she created a puppet Shogun to rule Inazuma while Ei meditates in the Plane of Euthymia. As the main story progresses, Raiden Shogun promises the Traveller that she will become a more considerate ruler of Inazuma, ending the Inazuma arc in Genshin Impact. 
Read More Top 5 Reasons To Pull Zhongli In Genshin Impact 4.0:
Therefore, Raiden Shougn is a must-have character as she brings high value to exploring the world in Genshin Impact. She is widely used in clearing Spiral Abyss because of her kit and gameplay. Also, she provides additional benefits in weapon ascensions. She is worth your primogems. 
Now, let's discuss the details related to her banner rerun. As per recent leaks, her rerun will not occur until Genshin Impact version 4.4. Don't completely believe in this leak, as we don't have proper evidence of her rerun.