In honor of the next competition, which will take place from August 6 to August 26, Riot Games is releasing a brand-new Valorant Champions 2023 bundle. On Twitter, this information was recently disclosed.
Valorant, a competitive first-person shooter from Riot Games, has grown significantly over the past several years in part because of the company's attempts to provide a competitive yet approachable environment for players. Teams from all over the world have been vying for a position in the top 16 of the Valorant Champions Tour since last year in keeping with this competitive attitude.
What do we know about the Champions 2023 Bundle?
ValorLeaks on Twitter has recently tweeted about a Champions 2023 bundle that is going to be available with the commemoration of the Champions Tour. It seems like the bundle will be featuring a new Vandal and a knife. The Vandal looks beautiful with a purple hue on a glossy black surface. While the knife looks premium and elegant, it features a golden guard with flowers drawn on top of the blade. Both of the items are sure to feature audio cues, along with unique finishers.
New Bundle: Champions 2023 | #VALORANT pic.twitter.com/XCqItf1YTR

— Mike | Valorant Leaks & News (@ValorLeaks) July 28, 2023
This package is another collection of outstanding skins from the VALORANT Skin team. Fans will surely love the Champions Vandal skin, but the package's Knife is probably the main draw. Players have been intrigued with gathering knives for their arsenal ever since the Butterfly Knife was added to CSGO a while back. In these games, players have always been eager to purchase the greatest and newest knives, whether acquired through various boxes or on the underground market.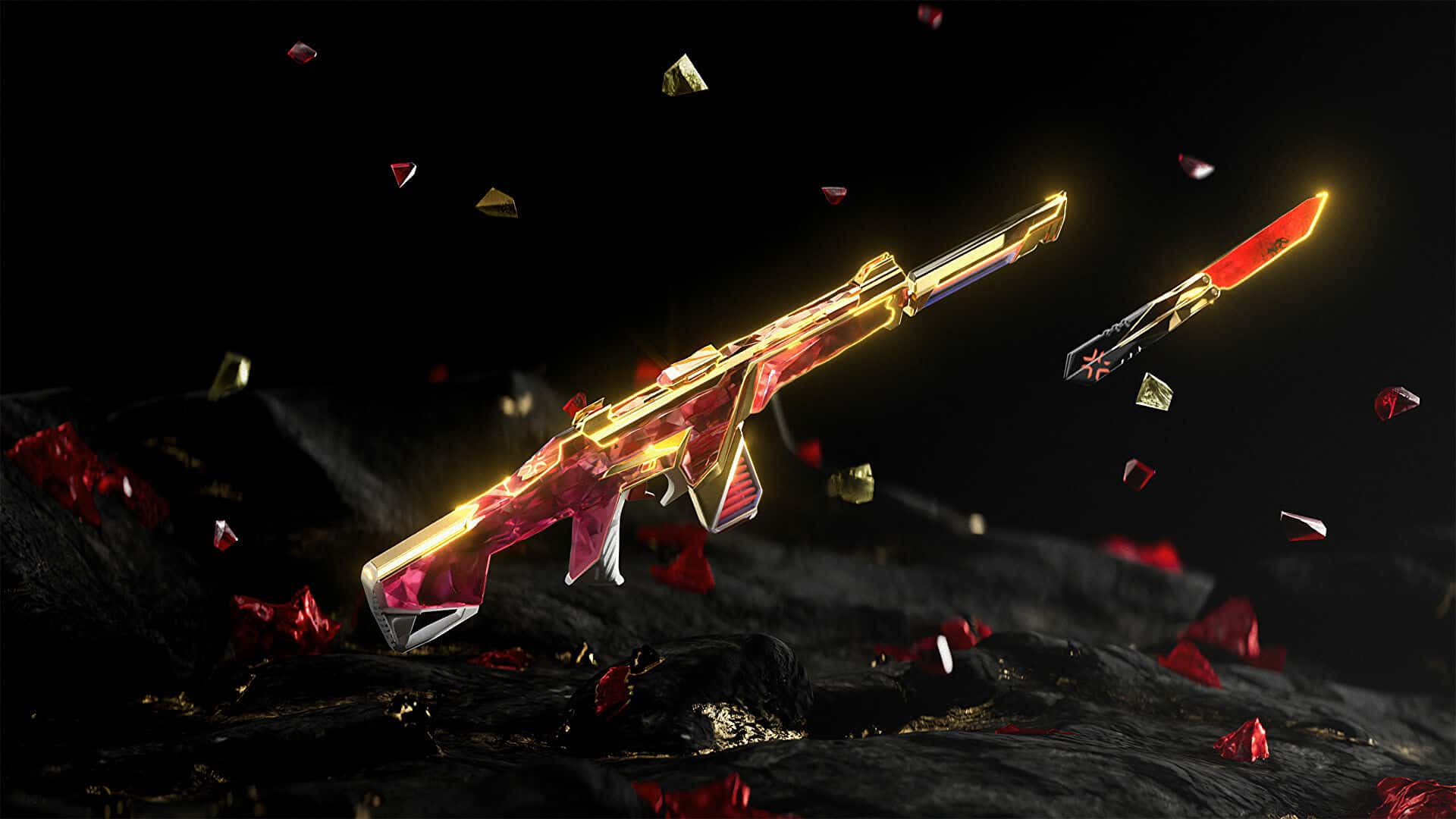 Fortunately, VALORANT players may directly buy the Knives they want without having to rely on chance or luck. Although this package may be expensive, it enables players to support the Esports aspect of the game. It provides them with a fashionable new Knife to flaunt to their friends. Fans are anticipating what the finishers and sound effects will look like for this new bundle. The bundle sure looks like a must-buy, so we recommend you get it while you can.
Read More: Top 10 Knife Skins in Valorant
This bundle will be coming soon as VALORANT Champions 2023 will be starting on August 6. That is just a few weeks away.