Blade first came in Honkai: Star Rail's version 1.2 update along with Kafka. Blade is one of the best characters in the game who belongs to the path of Destruction. He is unique, and his ability is point efficient. 
Still, players need to learn more about his back story and origin. This article will explore Blade's background, origins, and connection to Dan Heng, a crucial member of the Astral Express crew.
Everything we know about Blade in Honkai: Star Rail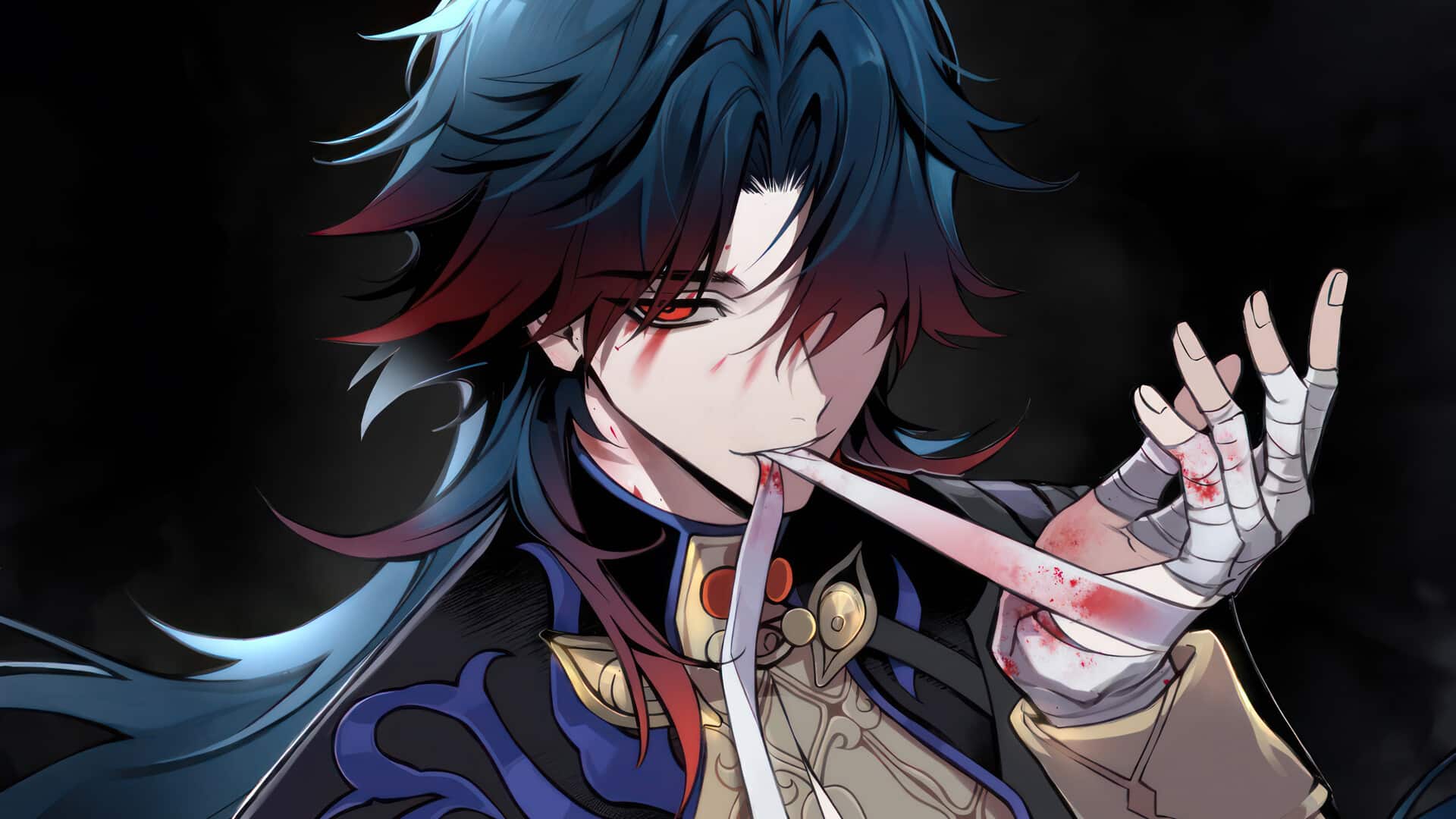 Who is Blade in Honkai Star Rail?
Blade is a powerful assassin who belongs to the Stellaron Hunters. His true birthplace remains mysterious, but it is believed to be within the magical realm of Xianzhou Luofu. 
He has devoted his life to mastering the art of the blade, going to great lengths, and even sacrificing his own body to become the ultimate weapon. The bandages that adorn his form tell a tale of countless battles and enduring scars.
Blade's body has undergone mutations that grant him an astonishing regenerative ability, rendering him virtually invulnerable. Yet, despite his immortality, Blade yearns for freedom and to return to the realm of mortals.
Blade's relentless pursuit of a "cure" for his immortality has led him to join forces with Elio, Destiny's Slave. Under Elio's command, Blade relentlessly hunts down his foes with unmatched precision and a primal fury that knows no bounds. 
Regarding gameplay, Blade assumes the role of a 5-star Wind DPS character in Honkai Star Rail. Staying true to his character, he sacrifices his life force to enhance his damage output. Furthermore, he can quickly regenerate his health once it falls below a certain threshold, allowing him to continue the fight unabated.
Have Blade and Dan Heng Crossed Paths Before?
The character trailer for Blade concludes with a shocking scene where Dan Heng delivers a fatal blow to Blade's heart, seemingly ending his life. It suggests that Blade and Dan Heng share a mysterious history that predates the events of the Honkai Star Rail campaign. 
It is also likely that Blade knows Dan Heng's true identity as the Imbibito Lunae, and his actions may be part of a long-standing plan to reveal this truth. Blade's true intentions and purpose remain hidden until players play the Trailblazer quest. 
Read More: Things You Didn't Know About Trailblazers in Honkai: Star Rail
Therefore, Blade is one of the mysterious characters in Honkai: Star Rail. His connection to Dan Heng and the unfolding mysteries surrounding their engaging storyline that players will surely enjoy. Now, players must wait for further details about him in future updates.