A few hours ago, Microsoft made a significant announcement, unveiling a major update to its subscription services. The technology behemoth, following its recent acquisition of Activision, has decided to discontinue Xbox Live Gold. In favor of a new service named Xbox Game Pass Core. With this move, Microsoft aims to fundamentally change its operation and provide players with an even more effective and rewarding gaming experience. The decision is part of their efforts to enhance their gaming offerings after acquiring Activision, signaling a new direction for their subscription services. This update is expected to bring exciting changes to the Xbox gaming community.
What do we know about the change to Xbox Game Pass Core?
On September 14, 2023, Xbox will introduce its new worldwide subscription service. Xbox Game Pass Core, priced at $10/month or $60/year. Subscribers will gain access to a curated collection of over 25 Xbox Series X|S and Xbox One games.
The initial lineup includes popular titles like Forza Horizon 4, Halo 5, Inside, Among Us, Gears 5, Hellblade: Senua's Sacrifice, Elder Scrolls Online, Doom Eternal, Dishonoured 2, Psychonauts 2, Fable Anniversary, State of Decay 2. Microsoft plans to update the game library by adding new titles two to three times annually, ensuring a fresh gaming experience for subscribers.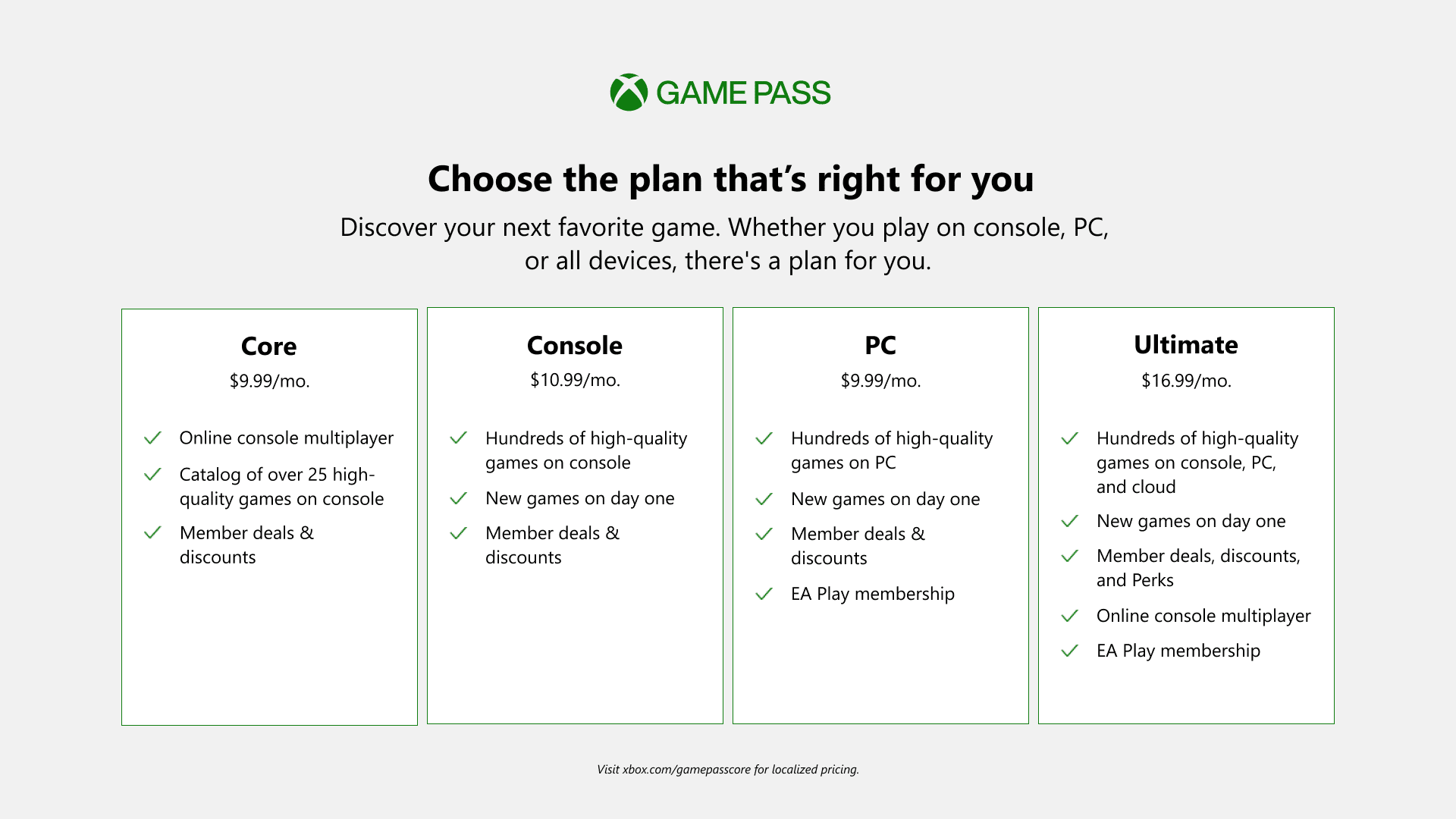 In addition to an extensive game selection, this new subscription provides access to console online multiplayer and various deals and savings. However, it's essential to highlight that it does not grant access to all Game Pass titles, including new releases such as Starfield.
For a decade, Xbox Live Gold subscribers have enjoyed the monthly program of receiving complimentary games. Xbox 360 games obtained through Games with Gold will remain accessible in users' libraries. While Xbox One games require an active Xbox Game Pass Core or Game Pass Ultimate subscription to be playable.
So, what is Game Pass Core?? We'll break it down for you: pic.twitter.com/fjsixaGXbS

— Xbox (@Xbox) July 17, 2023
However, it's important to note that this change is regarding the online multiplayer aspect of Game Pass. The core includes multiplayer, but the standard Game Pass does not. To access multiplayer, Xbox Game Pass Ultimate is still required.
Xbox Game Pass Core will launch on September 14, 2023, and will feature distinct gaming titles.